Chongqing on high alert for flooding
Share - WeChat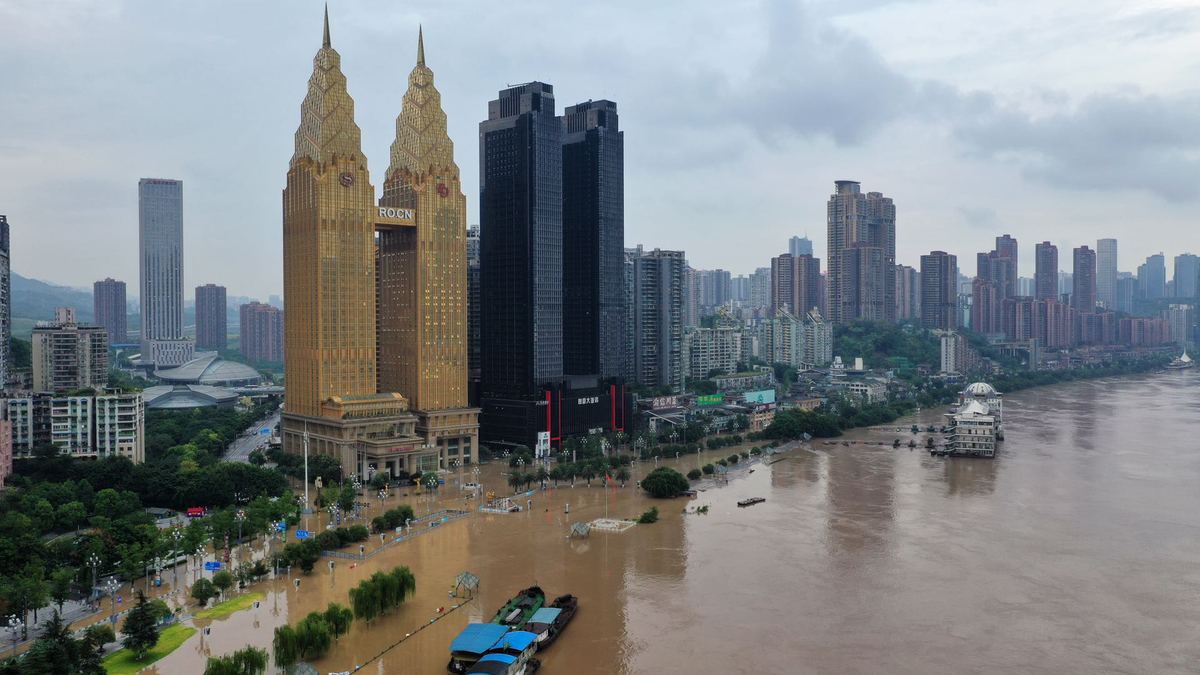 Chongqing is facing its biggest potential flood since 1981 as its flood control and drought relief headquarters upgraded the alert level from Level II to Level I, the most serious of China's four-tier emergency response system, on Tuesday afternoon.
Because of recent heavy downpours in the Sichuan Basin in the upper reaches of the Yangtze River, conditions are building for the fifth flood of the Yangtze and the second of the Jialing River.
This is the first time the municipality has resorted to highest warning level for floods, Xinhua News Agency reported.