Pet lovers develop a passion for the exotic
By Zhang Yangfei | CHINA DAILY | Updated: 2020-08-20 09:52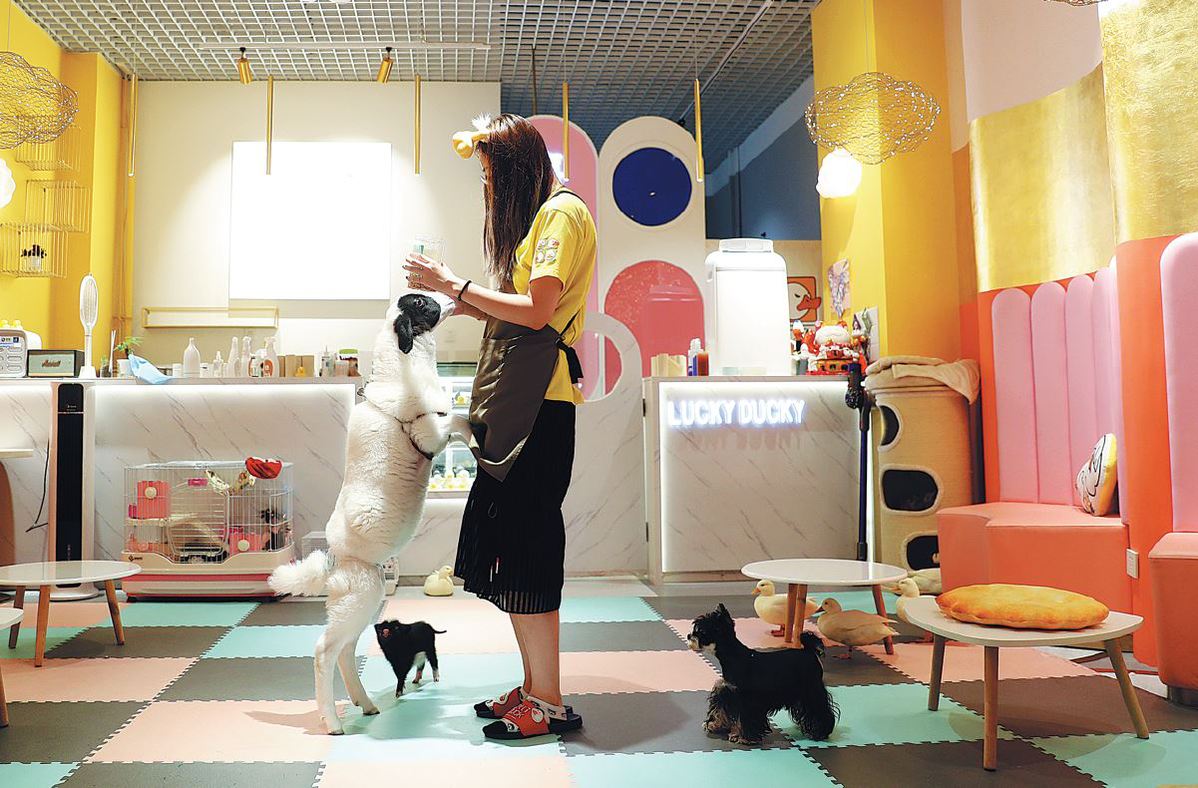 Cats and dogs are making way for squirrels, raccoons and even capybaras. Zhang Yangfei reports.
Beijing residents who love unusual stores, chic brands, upscale bistros and sophisticated bars are no strangers to the Sanlitun area in the east of the city. Recently, though, the trendy district has provided another reason for people-mainly animal lovers-to visit frequently.
Li Li, 31, frequents a small cafe in Sanlitun's SOHO building at least once a week. The cafe, Takara, is also a pet store where customers can spend time patting and cuddling fluffy animals while having a drink.
However, unlike many other pet cafes that house cats or dogs, Takara is home to squirrels, rabbits, raccoons, hedgehogs and a capybara, the world's largest rodent.
To Li and many other city dwellers, these animal-themed cafes serve as a haven to release stress, while also meeting their emotional needs for pets and their desire to seek novelty.
In fact, such places have been springing up across the city and the country so quickly recently that the novel coronavirus outbreak has not damaged the trend's progress.