Israeli's Auschwitz switch causes stir
Share - WeChat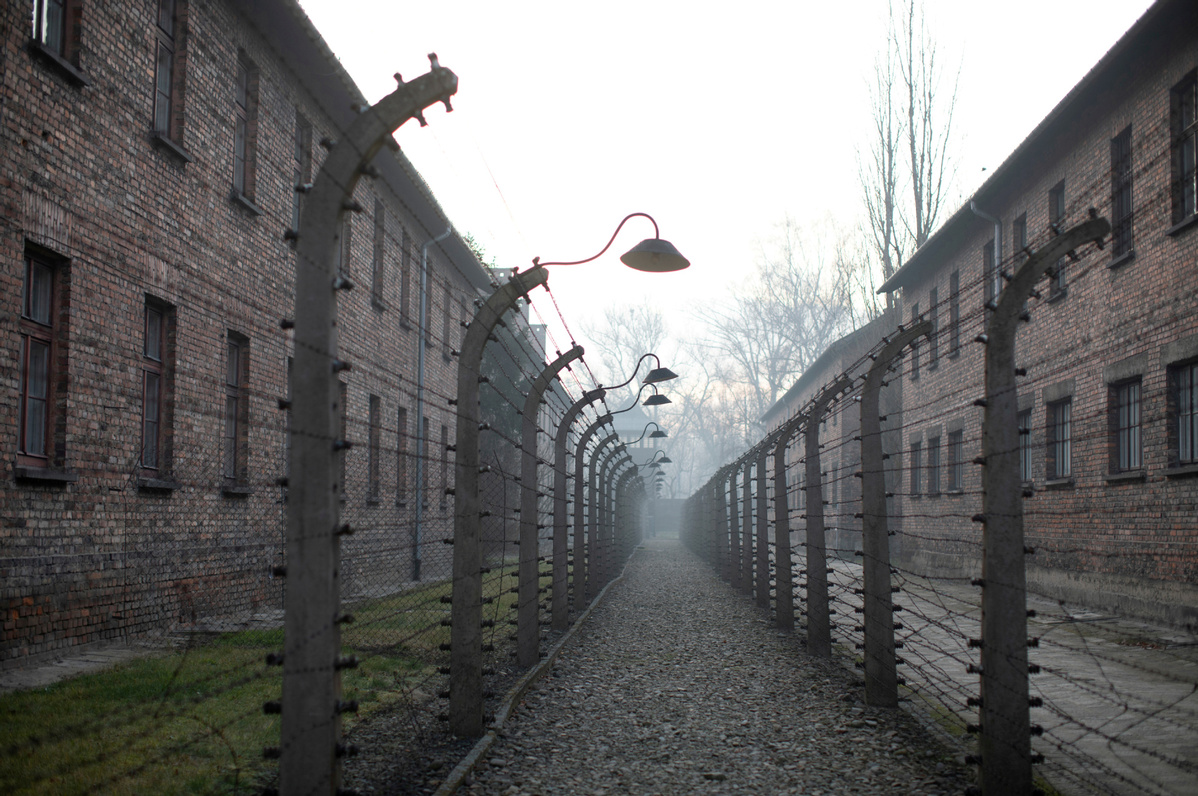 It is exceedingly rare for Poland's top-tier professional hockey league to receive any mention in North American media, let alone just as the NHL's Stanley Cup playoffs are heating up.
Forget "exceedingly rare." It's never happened-until this week.
What triggered the media frenzy was the announcement that Eliezer Sherbatov, the Canadian-trained Jewish captain of Israel's national team, recently signed to play next season for the Polska Hokej Liga's franchise in the city of Oswiecim, which housed Auschwitz, the notorious Nazi concentration camp.
Today the camp is preserved as a UNESCO World Heritage Site, memorializing victims of the Holocaust.
Born to a Russian family in Rehovot, near Tel Aviv, Sherbatov grew up in Montreal, where he starred as a speedy forward in youth hockey. At the age of 13, he debuted in the 12-team Israeli semipro league with HC Metulla and spent three years with the club before returning to Montreal to play for the Junior Canadiens.
Never drafted by an NHL club, Sherbatov turned pro in France in 2011, then spent three seasons in the Kazakhstan Hockey Championship before becoming the first Israeli to skate in the Russia-based Kontinental Hockey League after signing with Slovan Bratislava in 2017.
Sherbatov's decision to ink a oneyear deal with Oswiecim sparked controversy in both Israel and Canada, but he told AFP he will be "playing for the Holocaust victims "next season.
"There are many Jews who are unhappy that I have signed with Oswiecim," he said. "I tell them that what happened 80 years ago will never be forgotten. That's why, 80 years later, I want to show young people that they should be proud of their heritage and that now anything is possible."
This year marks 75 years since the liberation of Auschwitz, where an estimated 1.1 million people were killed.
"Being a key player to win the championship, particularly in Oswiecim, it's like playing for the Holocaust victims at the same time," Sherbatov said.
"The Holocaust is something unimaginable, but now we have a country behind us that protects us-Israel. We Jews have never lost hope."
Sherbatov debuted with Israel's senior national team at the 2010 IIHF World Championship Division II in Estonia, and a year later in South Africa he led the competition in goals (14) and assists (12) and was named the tournament's top forward.
He became team captain in 2015 and continues to represent Israel, which currently sits No 34 in the IIHF's global rankings.
While some Israelis were shocked by Sherbatov's decision, and one prominent rabbi took to Twitter to accuse him of "treason, a betrayal of the Jewish people", the 28-year-old intends to play out his contract with Oswiecim and then return to his homeland.
"I want to finish my career in Israel," Sherbatov told AFP. "I want to play in my country, for my country, from the start to the finish."