Archaeological shovel digs modern value
Xinhua | Updated: 2020-08-31 14:28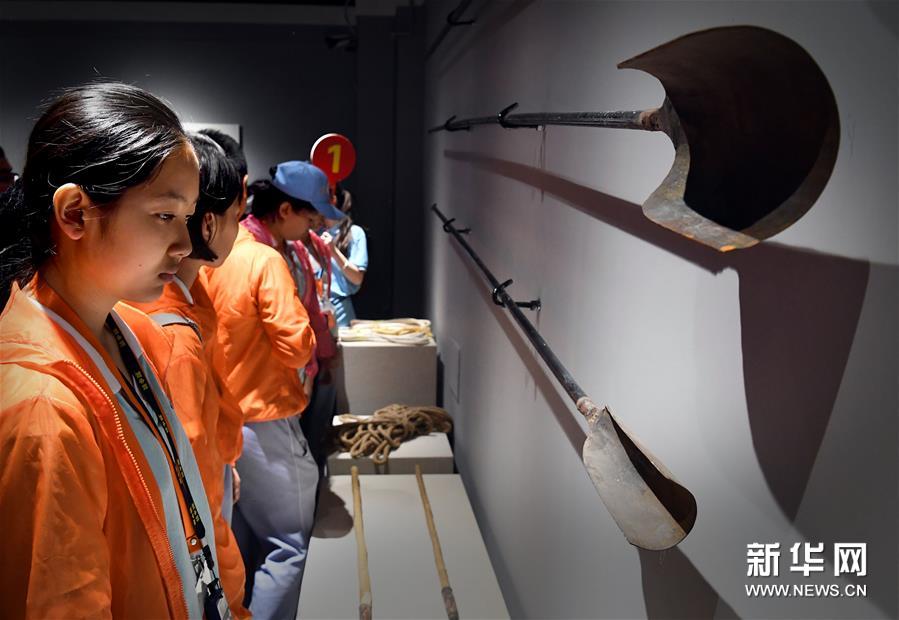 Sun Kaiqiang, 30, carefully strikes the semi-cylindrical ironware with a hammer, narrowing one eye from time to time to observe the object's arc.
In Sun's words, this is the most critical step in forging a Luoyang shovel, a traditional Chinese tool for archaeological excavations.
"If the arc is too large, the soil will not cling to the metal surface and can't be lifted out of the ground. If it is too narrow, the soil will get sandwiched inside, making it difficult to be poured out," said Sun.
The ancestral craftsmen passed down the arc design without any drawings or parameters for reference. "The appearance is etched to my heart," he said.
Sun hails from the rural area of Luoyang city, Central China's Henan province. He is an inheritor of the craft of forging Luoyang shovel, which was listed as an intangible cultural heritage of Henan in 2015.
In recent years, the traditional metallic tool has not only retained its role in archaeology but has also been enhanced for modern use, such as construction of water conservancy projects and oil exploration.
Sun's family has been engaged in Luoyang shovel forging for 100 years and the legacy is being passed on to generations. Since childhood, he followed his grandfather in the blacksmith's shop and was obsessed with the skills.
According to Sun, a shovel has to go through nearly 20 different processes such as forging, trimming, sharpening, firing, molding and quenching. Each step is closely linked and one single error will affect the subsequent steps.
"Once you decide to do it, you have to make it exquisite," he said, adding that one shovel takes 400 or 500 hits by hammers to take shape.
A person standing on the ground can use the shovel to dig up to 20 meters deep with the help of an extended rod and an attached rope. The rope allows the shovel to fall freely into the hole and then pull it out.