Global automakers eye NEV alliances in China
By Li Fusheng | China Daily | Updated: 2020-09-01 09:52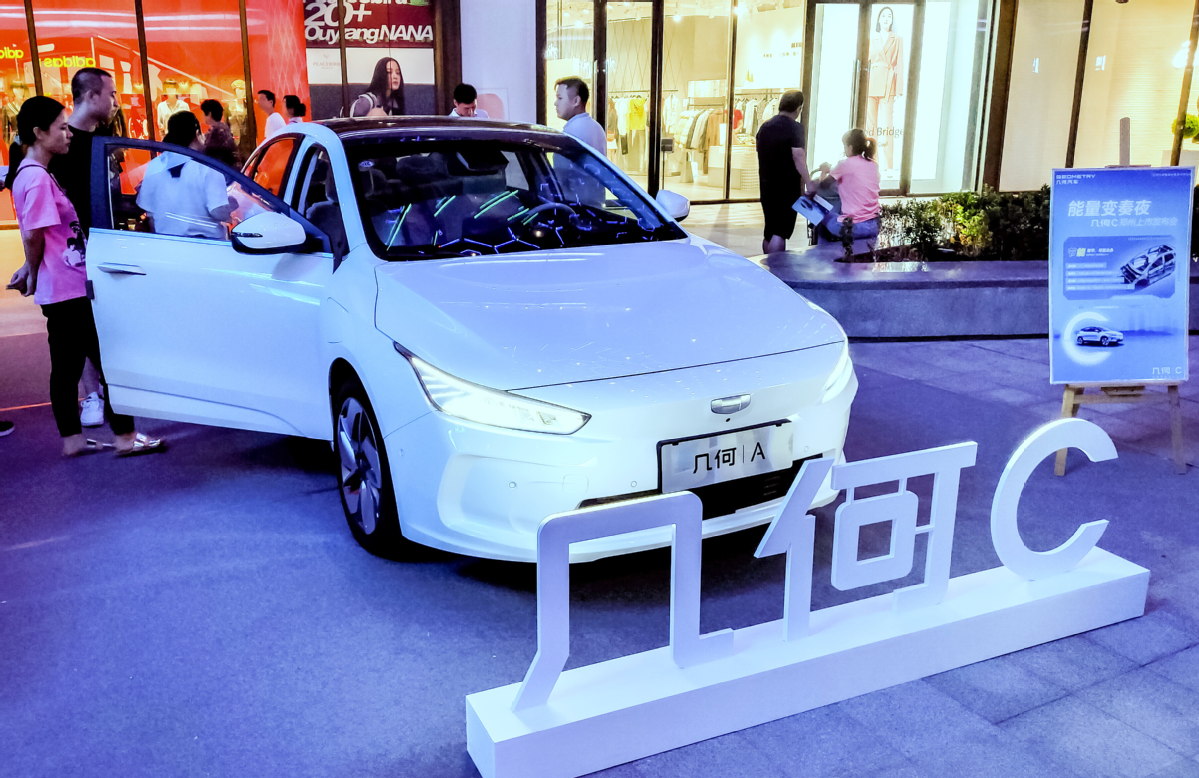 Electric cars, plug-in hybrids, fuel cells attracting huge investments as fast-growing renewables sector gains traction
Automakers worldwide are racing to partner with Chinese companies in the new energy vehicle sector as they push deeper to explore the potential of the latest wave of changes in the industry.
In China, combined sales of electric cars, plug-in hybrids and fuel cell vehicles exceeded 5 percent of total vehicle deliveries for the first time in the first half of 2019, and the Ministry of Industry and Information Technology expects the figure to reach 25 percent by 2025.
The government's ambition and prospects in the world's largest vehicle market are attracting foreign carmakers to boost investment in China.
Japan's No 1 carmaker Toyota established a Beijing research facility dedicated to fuel cell vehicles on Aug 20 in partnership with State-owned carmakers FAW, Dongfeng, GAC and BAIC as well as Beijing SinoHytec Co, a Chinese fuel cell engine maker.
Toyota holds 65 percent of the joint venture-United Fuel Cell System R&D-with a registered capital of 1.67 billion yen ($15.81 million).The facility's total investment is expected to grow to $50 million, according to their plan.
The Japanese carmaker is one of the biggest backers of fuel cell vehicles, betting they will become the ultimate solution in future transportation modalities, and China's ambition in the sector has attracted Toyota's interest.
In a plan announced in 2016, China hopes to have 1 million fuel cell vehicles on its roads by 2025. In a statement, Toyota's operating officer Shigeki Terashi said: "There is no other automobile market with such a sense of speed. By working with companies that have considerable influence in China's commercial vehicle market as well as SinoHytec-which has reliable technological capabilities-I believe that we will be able to establish the foundation for the widespread use of fuel cell vehicles in China."
General Motors is speeding up its electrification efforts in the country as well. The United States' largest automaker said over 40 percent of its new models in China over the next five years will be electrified and will be manufactured locally.
"As GM's largest market and a global center of innovation, China will play a crucial role in making our vision a reality," said Mary Barra, GM chairwoman and CEO, at an online event on Aug 19.
"With our joint venture partner SAIC, we are blending global insights and scale with local market expertise to redefine what is possible for our customers and for society," Barra said.