Thirty-somethings reject convention to make their own way
By Xing Wen | China Daily | Updated: 2020-09-02 07:35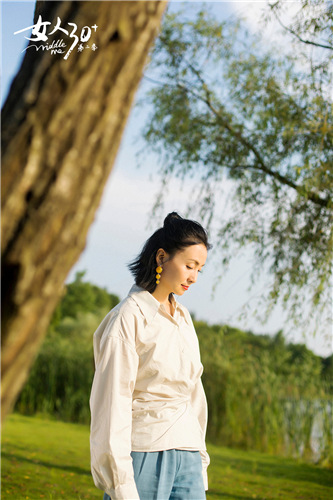 Turning 30, looking at the milestone in the rearview mirror as you speed past the signs of youthful abandon. You are now greeted by signs of responsible adulthood. Next left, parenting. Turn right for setting up home with someone else. A time, especially for women, of reflection and expectation. A time to take stock of their career, romantic life and maybe consider motherhood, now or in the future.
It cannot be ignored. Friends and family will discuss the age agenda with you. They mean well, it's just that they are placing their expectations on you. You know that your life should not be defined by an arbitrary age group. But, great expectations by others put the pressure on you.
This topic has been raised by a talk show focusing on the self-expression of women over 30. Actress Jiang Shuying, 34, spoke of her eagerness to embrace her real self rather than becoming defined by society.
"Recently, the biggest change in my mindset is that I can easily accept my flaws or failures," Jiang says. "Yes, I'm still pondering what I want, and probably will ponder about it for my whole life, but, so what?"
She says that she no longer pushes herself to play challenging roles of different types that just don't suit her.
"I used to hope that each of my film and TV works would be a hit. However, at present, I just want to stay curious and keep going," she adds.
The talk show, Middle Me, which is aired on Tencent's video streaming platform, has also invited other female celebrities, mostly in their 30s or 40s, including Taiwan pop singer Selina Jen, talent agent Yang Tianzhen and actress Ma Yili, to share how they live their daily life and proffer their views on such topics as career plan, work-family balance and gender equality.