Last two Type 051 destroyers decommissioned
Share - WeChat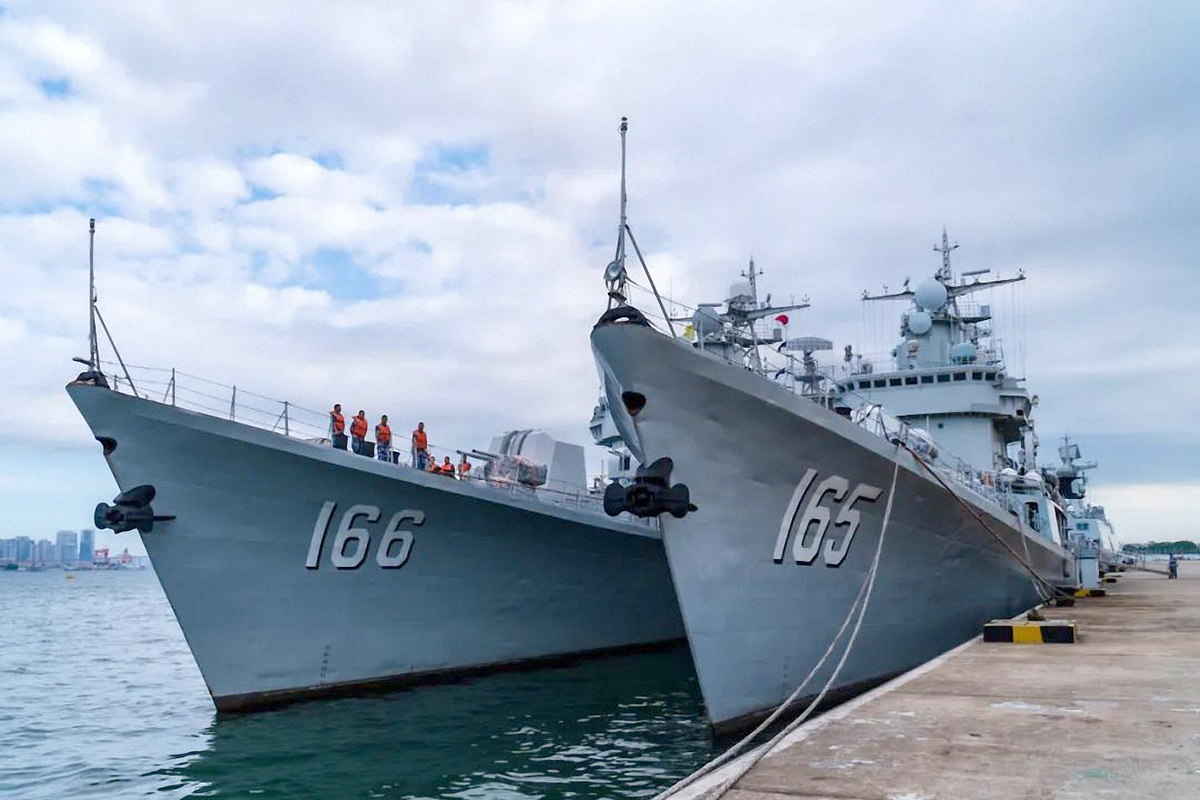 The last two destroyers in the Type 051 class, the first generation of guided-missile destroyers developed and built by China, have recently been decommissioned in Zhanjiang, Guangdong province.
The People's Liberation Army Navy said in a statement that a decommissioning ceremony for the CNS Zhanjiang and CNS Zhuhai was held at a naval port of the South Sea Fleet on Friday, marking Type 051's final retirement.
The Zhanjiang will be handed over to its namesake city while the Zhuhai will be delivered to a privately owned museum in Chongqing. Both ships will be open to the public for national defense education, the Navy said.
It is common practice for the Navy to transfer its decommissioned hardware to local governments or museums for public display.
Before the Zhanjiang and Zhuhai, the Navy retired four Type 051 ships under the North Sea Fleet-CNS Zunyi, CNS Guilin, CNS Kaifeng and CNS Dalian-in May 2019 at a naval port in Lyushun, Liaoning province.
China started designing the Type 051 class in the mid-1960s to conduct escort missions for the nation's long-range ballistic missile tests because such operations could not be conducted by the PLA Navy's four Gnevny-class destroyers that were purchased from the Soviet Union in the mid-1950s.
Construction began in 1968 on the first ship in this class, CNS Jinan, which was completed in 1971 and delivered to the North Sea Fleet.
A total of 17 Type 051 destroyers were built and underwent several rounds of modernization on their radars and weapons throughout their service.
The Zhanjiang and Zhuhai were delivered to the South Sea Fleet in 1991. The Zhanjiang was the Navy's first destroyer equipped with a modern combat command system.
In 1997, the Zhuhai became the Navy's first combat ship to sail across the Pacific and set a record of the longest and farthest voyage made by a Chinese naval vessel.
Right after the two vessels' decommissioning, the eighth Type 055 and the 25th Type 052D guided-missile destroyers were unveiled at a shipyard of the Dalian Shipbuilding Industry on Saturday.
Type 055 is China's newest generation of guided-missile destroyers. It has a displacement greater than 12,000 metric tons and is equipped with the country's most advanced air defense, missile defense and anti-ship and antisubmarine weapons, according to the Navy.
Each Type 055 ship has 112 vertical launching cells that can fire various kinds of missiles, including the long-range land-attack cruise missile. Its firepower is thought to be twice that of the Type 052D, the largest and most powerful surface combat ship in the PLA Navy before the Type 055.