City of London's move further poisons ties: China Daily editorial
chinadaily.com.cn | Updated: 2020-09-13 20:02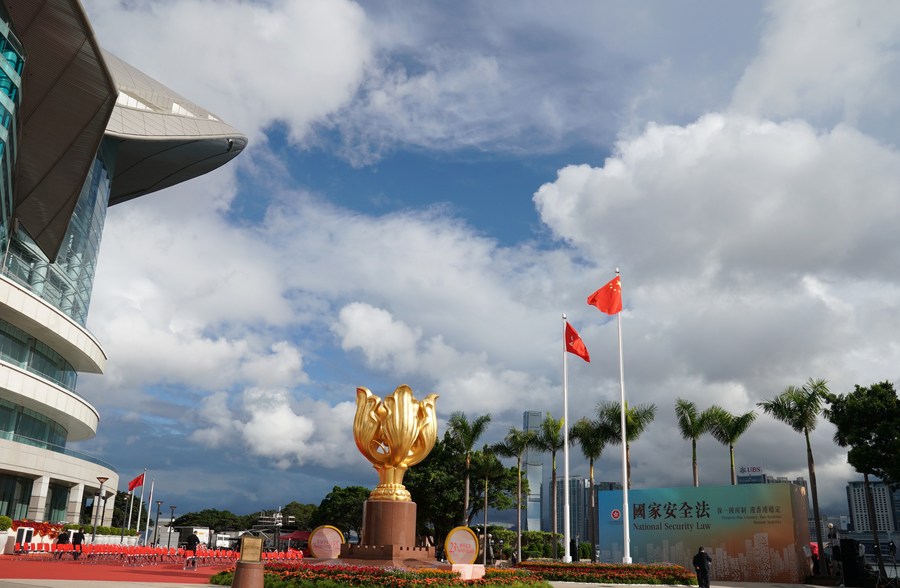 The Boris Johnson government in London is completely wrong to allege that the national security law introduced in Hong Kong is a violation of the Sino-British Joint Declaration or a failure to honor international obligations. It is a responsible and legitimate move to uphold the "one country, two systems" framework for the special administrative region and the Basic Law so as to safeguard the rights of all residents and defend the SAR's development achievements.
That is why the Chinese embassy in the UK on Saturday conveyed China's dissatisfaction with the City of London Corporation after its main decision-making body, voted on Thursday in favor of a motion accusing Beijing of denying Hong Kong residents the right to enjoy a "high degree of autonomy" and supporting the UK government's plan to extend the right to live and work in the UK for Hong Kong residents holding British National (Overseas) passports, which will make it easier for them to stay in the UK.
While the proposal has no significant implications, being nothing more than a political show in support of the Johnson government's deflective maneuvering, it is natural the embassy should condemn the move as the local authority for London's so-called Square Mile is not only blatantly interfering in China's internal affairs but also casting a shadow over its cooperation with China, which should otherwise have been enhanced to promote the two countries' post-pandemic economic recovery.
Rather than China, it is the UK that has failed to fulfill its international obligations and gone against its own pledges by vowing to overhaul its visa system to accommodate Hong Kong residents holding a BNO passport and suspending its extradition treaty with Hong Kong.
The City of London, as the central business district of London, should correct its politically-motivated decision and return to the right track of promoting exchanges and financial cooperation between China and the UK.
It should not let politically-biased politicians lead it by the nose, but instead, cherish the hard-won achievements of Sino-British cooperation as there is a great potential for not only the City of London, but also the UK as a whole, to expand its cooperation with China.
A sound and stable China-UK relationship would not only cater to the fundamental interests of both sides but also help promote the much needed global economic recovery. Both the City of London and the government in Westminster should look at Sino-UK relations without prejudice and continue to support and advance them.
If you have a specific expertise and would like to contribute to China Daily, please contact us at opinion@chinadaily.com.cn , and comment@chinadaily.com.cn