Financial holding firms face increasing scrutiny
By Chen Jia | China Daily | Updated: 2020-09-15 08:53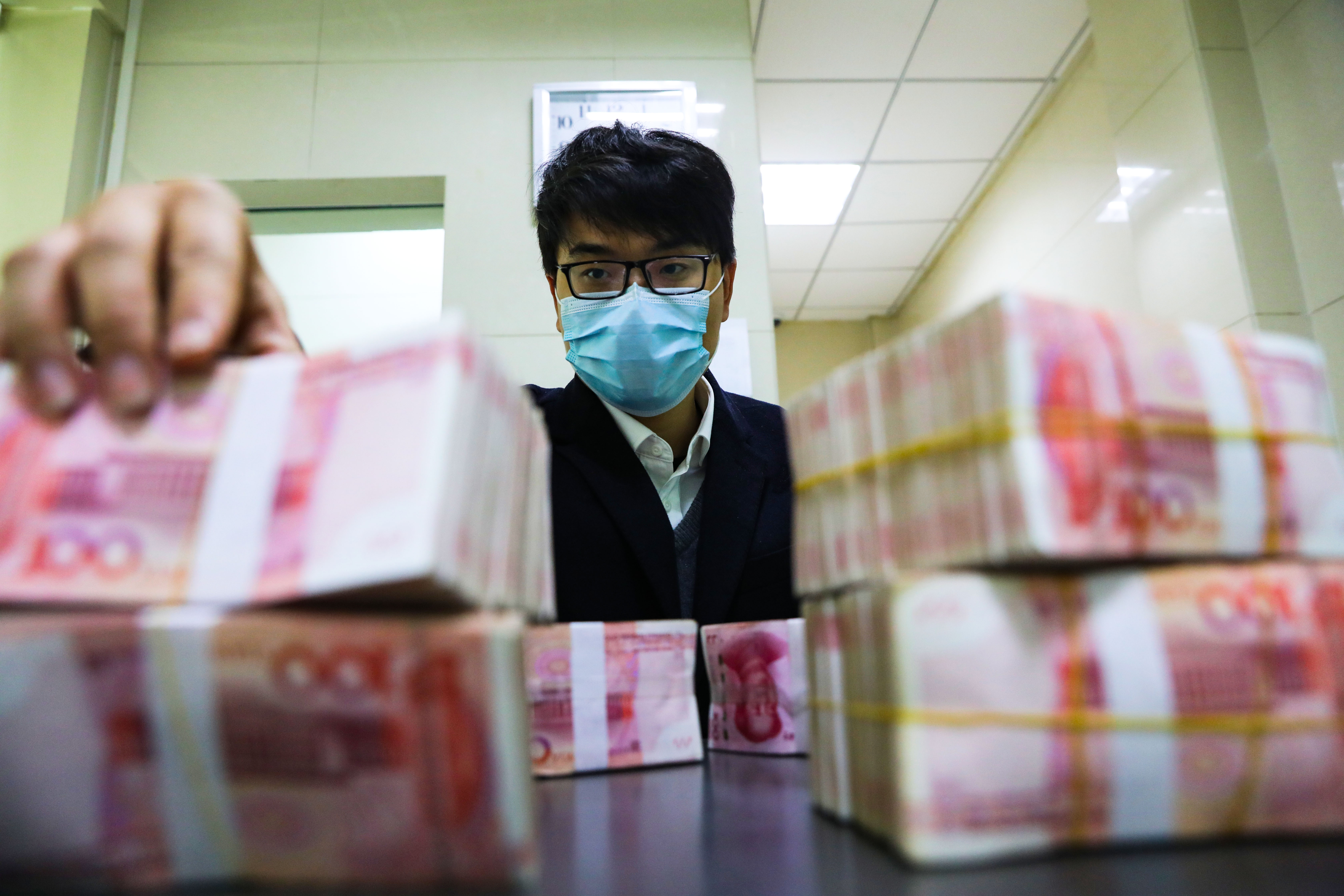 Rules unveiled to plug regulatory loopholes, vitalize the real economy
New regulations to better govern financial holding companies will help prevent systemic risks to the financial sector, experts said.
The State Council, China's Cabinet, unveiled the new regulations on Sunday, which seek to regulate the market access of financial holding companies. They will take effect on Nov 1 this year.
The new rules require nonfinancial companies or other eligible entities with assets exceeding the specified thresholds to apply to and get approval from the People's Bank of China, the central bank, to establish financial holding companies. The rules also stipulate that applicant companies should control at least two financial institutions doing business across financial sectors.
Considering the need to sustain financial stability, regulators have extended the interim period that allows existing financial holding companies to apply for new business licenses from six months to 12 months. In addition, the central bank should determine whether to approve a certain company's business license or not within a six-month period, said a document released on the government website.
The PBOC also released a set of regulatory measures on Sunday, which stipulate specific supervision of various financial service segments and the setting up of "firewalls" between financial holding companies' major businesses and their financing activities. It has also created a regulatory mechanism under which financial holding groups must attain a certain capital adequacy level, primarily to offset risks.
Pan Gongsheng, vice-governor of the PBOC, said at a news conference on Monday that the measures are aimed at plugging regulatory loopholes, prevent systemic risks and enhance financial support to the real economy.
According to Pan, the PBOC will be responsible for the overall supervision of financial conglomerates, while the banking, insurance and securities regulators will supervise the business segments. In addition, a coordination mechanism will be created among the supervisory bodies.
Specific rules on registered capital, shareholders, actual controllers, capital replenishment and risk management will be introduced at a later date, the PBOC official said.
"The new regulation is positive for China's financial system as it will improve governance around the ownership of financial institutions and strengthen system-level capitalization. This in turn will lower contagion risks," said David Yin, vice-president and senior analyst at Moody's Investors Service, a global credit ratings agency.
The regulations, in particular, require transparent and simplified organizational structures, with financial institutions no longer permitted to hold shares in group affiliates or in their parent entities. That also increases scrutiny of the legitimacy of the financial holdings held by companies and the capital sources, he said.
The introduction of the new rules will help strengthen risk control, capital management and disclosure practices of financial holding companies and set qualification requirements for shareholders, said Yin.
The new rules will help promote a rational expansion of financial holding companies, while reducing the invisible risks and risk contagion in the financial sector and enhance financial stability, said Xiao Feifei, an analyst with CITIC Securities.
Banking regulators took control of some financial institutions earlier this year, as the slowing economic growth and disruption from the novel coronavirus pandemic strained the balance sheets of financial institutions, especially some regional and smaller banks held by large financial conglomerates.
To prevent financial risks from spreading, regulators allowed the indebted Baoshang Bank, owned by Tomorrow Group, to file for bankruptcy. This was subsequently followed by the liquidation of the original shareholders' equity and unprotected creditors' rights in accordance with the law. Authorities also allowed local governments to use 200 billion yuan ($29.28 billion) of the funds raised via special bonds to firm up regional banks' balance sheets.