Scattered families find a place to call home
Share - WeChat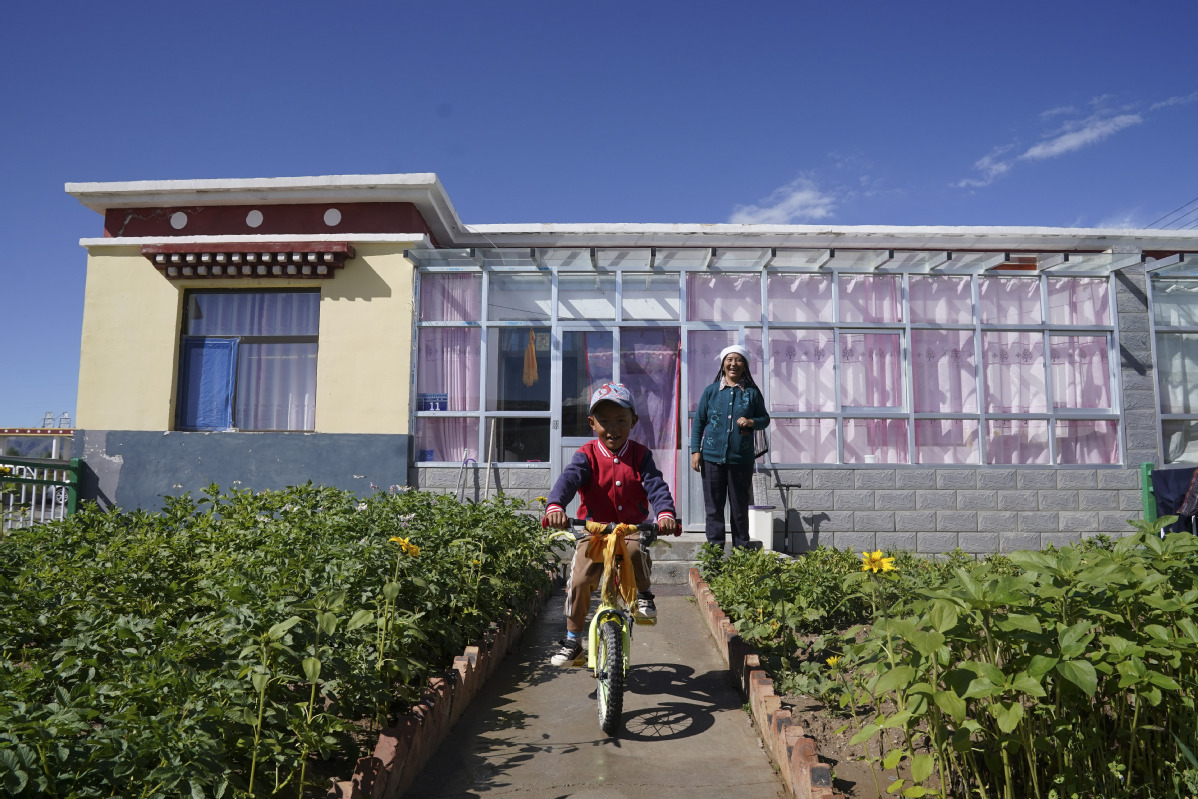 Resettlement
In 2017, as part of national poverty alleviation efforts, the local government started to resettle impoverished families such as Dorje Wangyal's to areas near Qabqa, which has made life easier for them.
Providing them with housing was the first priority. Within two years, 94 buildings with water, power and heating were constructed, benefiting 144 households.
"We aimed at housing those scattered and vulnerable poor households who couldn't make a living from herding," said Ma Lan, a member of the Party committee of Niandi village.
"The resettlement project cost 25.5 million yuan ($3.73 million), with 86 percent of the money coming from the central government."
A targeted approach to poverty alleviation is widely used in Qinghai. To determine poverty-stricken households, criteria such as annual income, living and health conditions, literacy levels and compulsory education are taken into account.
When an application for resettlement is submitted, a household is evaluated from township to county level. If the application is successful, the result is made public.
However, resettlement is not the only help the impoverished households receive. Under the guidance of the local government, cooperatives have been set up, in which the impoverished households place their sheep and cows as an investment. Annual dividends paid by the cooperatives allow the resettled herders to buy feed and hire other workers to do their traditional work. This frees them up to look for other jobs or learn new skills, such as vehicle maintenance and cooking, to improve their work prospects.
Shimar Tenzin, an official of Wenquan township, Xinghai county said, "Our mission is to ensure that at least one member of every family gets a job after resettlement so that each household has a stable income in the future."