Qingdao sweep Ruichang to claim China Badminton Super League title
Share - WeChat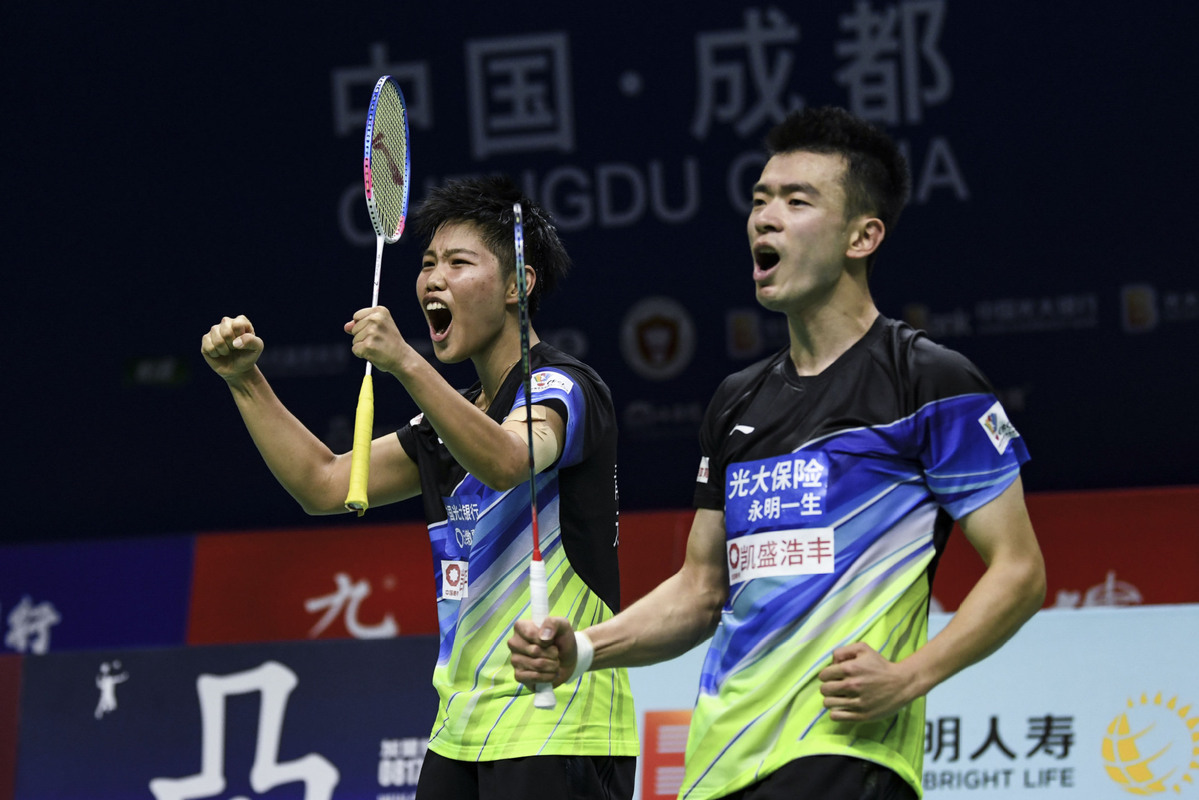 CHENGDU -- Title favorites Qingdao Renzhou lifted their fifth China Badminton Super League (CBSL) trophy after taking a straight victory over Ruichang Biyuan in the final here on Monday.
In the opening men's doubles, Zheng Siwei/Wang Yilv crushed Li Junhui/Ren Xiangyu 11-7, 11-6, 11-6 in just 21 minutes to gain the first point for Qingdao.
The Shandong club then extended the lead as Lu Guangzu defeated Li Shipei 11-7, 11-8, 12-10 in the men's singles.
"I'm very happy to help my team win. This was the most memorable game for me this season. I learned a lot from all these games, which can help me in the future when playing in big events," said Lu.
In a tight mixed doubles battle, Zheng Siwei/Huang Dongping rallied from one set down to overcome Feng Yanzhe/Huang Yaqiong 12-14, 15-14, 11-5, 11-8, helping Qingdao seal the victory.
"I was very concentrated when playing the first match. However, I felt a little tired in the mixed doubles. We tried to exert our strengths on the court to play against our well-performed rivals. The 11-point competition system is too difficult," said Zheng.
The 23-year-old world champion was also awarded the most popular male player of the 2020 CBSL, with Huang Yaqiong being the most popular female shuttler.
In an earlier match on Monday, Xiamen Tefang beat Hunan Hualai 3-1 to win the bronze medal.
The 2020 CBSL run from August 27 to September 14 in Chengdu. Due to the impact of the COVID-19 pandemic, all games were played behind closed doors.