China hears support for virus actions
By RENA LI in Toronto | China Daily Global | Updated: 2020-09-16 08:45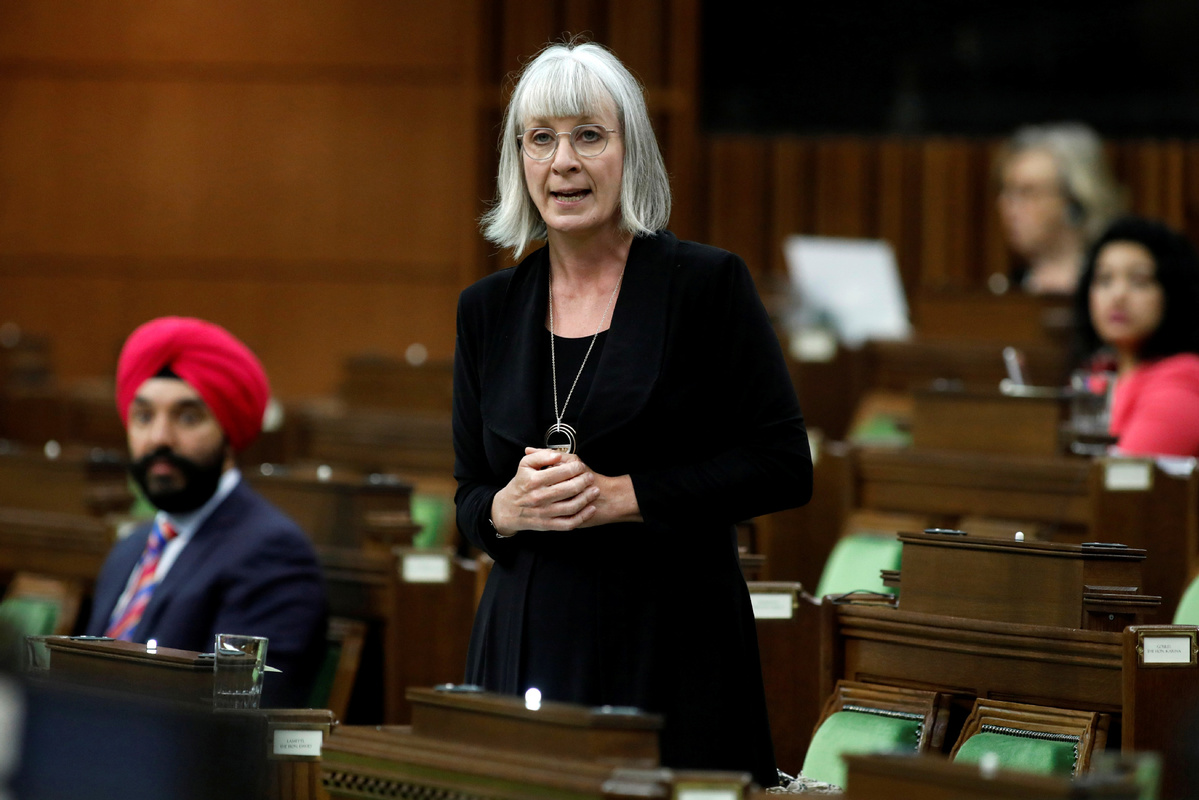 Canadian Health Minister Patty Hajdu once again defended China for its job in handling the COVID-19 pandemic, according to Canadian media.
Asked whether China was "honest" and "forthcoming" in the intelligence it shared with the global community about the risks of the novel coronavirus, Hajdu said all countries have difficulties calculating the extent of a virus' spread.
"Look, very early on, China alerted the World Health Organization (WHO) to the emergence of a novel coronavirus and also shared the sequencing of the gene, which allowed countries to be able to rapidly produce tests to be able to detect it in their own countries," Hajdu said on The West Block.
"I think the phenomenon of underreporting is going to be something that we hear about across the world because, of course, as pandemics come and as we see surges," she continued. "It's very difficult to determine how many people are sick at a given time and how many people are having adverse outcomes."
Hajdu said every country has been grappling with the "incredible demand" on data systems, and it is difficult when people are in the middle of a crisis to do thorough accounting.
With a population of 1.4 billion people, China has reported more than 85,000 total coronavirus cases and 4,634 deaths. Canada, however, with a population of roughly 34 million, has reported 135,259 cases and 9,163 deaths. The United States, which has become the global epicenter for the pandemic, has a population of 328 million and has reported 6.4 million cases and 192,381 deaths.
The virus was first detected spreading in Wuhan on Dec 31, 2019, although multiple reports citing leaked intelligence data from US suggest there may have been cases arising earlier in the fall.
Asked whether that was an "honest mistake" by the Chinese and not a "deliberate effort to conceal", Hajdu said she was not going to "speculate" as minister of health.
"I can tell you that when everything is happening all at once, it can be very difficult, especially depending on the legacy data systems that you may or may not have," she said.
"What I can say is the world needs to work together right now, and we need to ensure we're working in full partnership to defeat COVID-19."
Hajdu said earlier this year that questioning coronavirus infection data from the WHO and China is tantamount to engaging in "conspiracy theories".
When asked in April for her thoughts on whether WHO data — which is derived from individual countries — can be trusted, given a US intelligence paper claiming China has concealed the extent of its outbreak, Hajdu dismissed the reporter for feeding into conspiracy mongering that many people have been perpetuating on the internet.
"It's important to remember that there is no way to beat a global pandemic if we're actually not willing to work together as a globe. We will have to come up with a global solution to this virus; no country is an island," she said.
Hajdu said Canada does not rely on data from one country. It relies on data from the WHO, which relies on data provided by each country.