Qinghai rangers rise to meet challenges
Share - WeChat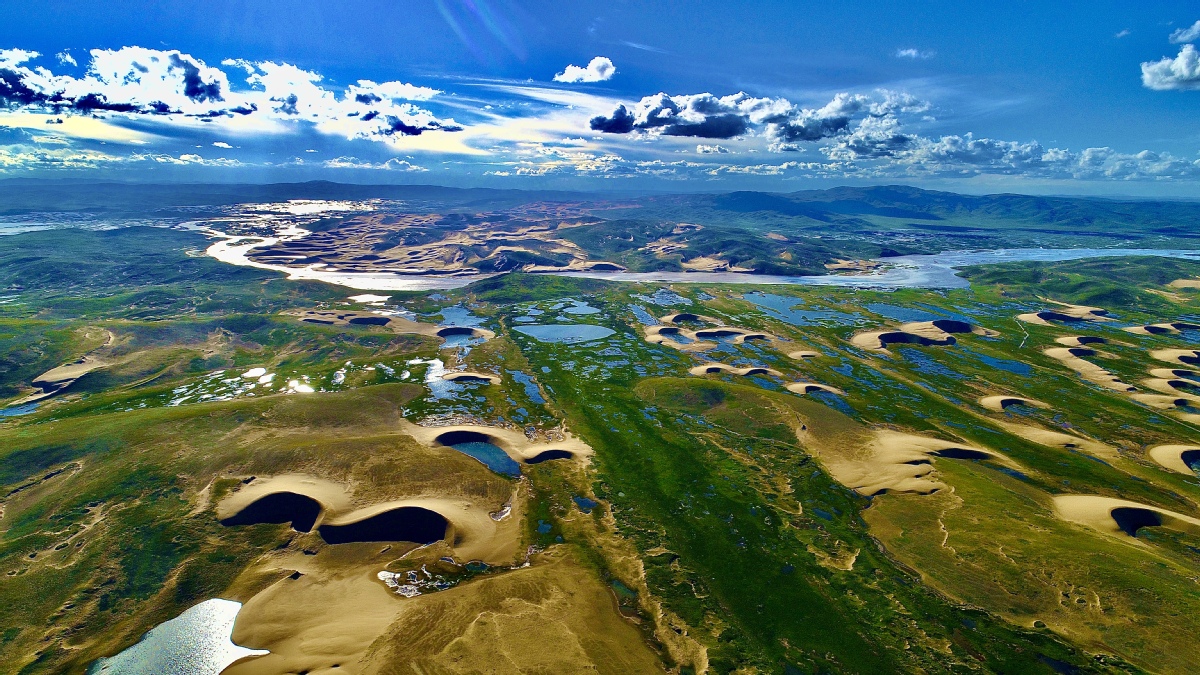 Nomads experience changes in role they play
When Tashi, a 49-year-old park ranger, rose at 6:30 am, his wife was busy preparing a breakfast of milk tea and tsampa, a pastry made from highland barley.
Even though the rising sun's rays shone through the window, the September morning air on the Tibetan Plateau was cool.
Tashi is now in his fourth year working as a ranger at Sanjiangyuan National Park, in Qinghai province. The venue is due to open later this year and will become China's first national park.
Thirty minutes after double-checking his baggage, which included a tent, oven, different-sized sacks to collect litter, some fast food and a bag packed full of tsampa, Tashi went to meet his 14 teammates.
Each team member needs to carry enough food to survive for at least two nights at an altitude of 4,700 meters above sea level.
The team comprises 15 men and women from the Tibetan ethnic group, whose ages range from 18 to 55. Years of nomadic life have left them with dark complexions, in good physical shape and also given them the courage and experience to survive in challenging terrain.
For the next two days, Tashi and his colleagues crossed woodlands, wetlands and grasslands before entering the Sanjiangyuan area, also known as the Source of Three Rivers-the Yellow, Yangtze and Lancang. Outside China, the Lancang is known as the Mekong.