'Brother Apple' sows seeds of approval
Share - WeChat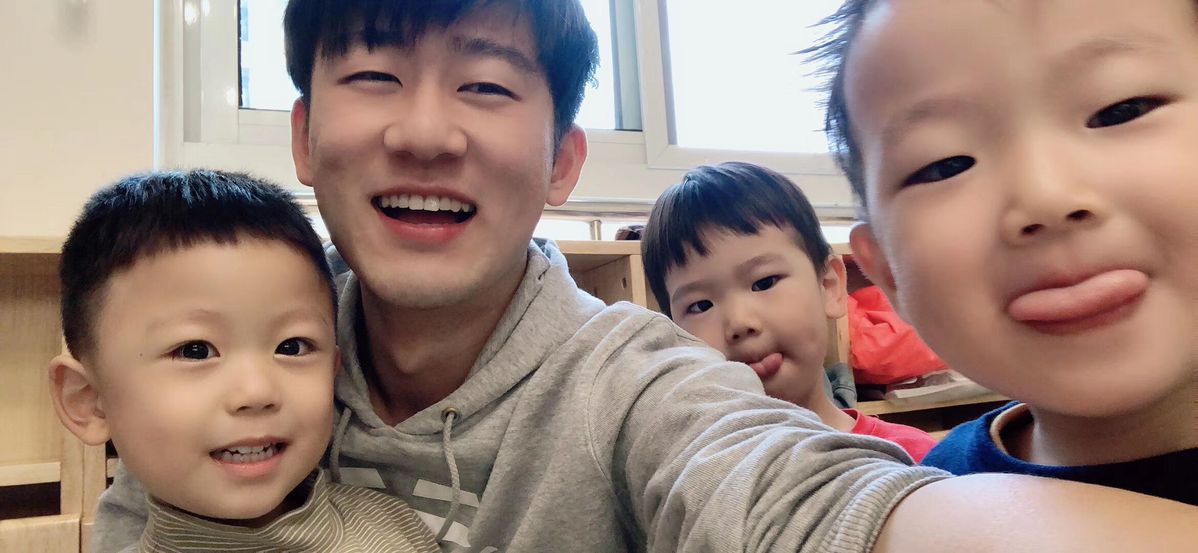 Exercise videos boost acceptance of male teachers at kindergartens
Kindergarten teacher "Brother Apple" set out with the intention of keeping youngsters fit during the COVID-19 epidemic, but quickly became an online icon.
Xia Haoyang, who teaches at a kindergarten in Qingdao, Shandong province, kept the nickname his students had given him when he started uploading clips to the Bilibili video-sharing platform earlier this year.
In the clips, the good-looking, well-groomed 23-year-old can be seen doing gymnastic exercises while music plays in the background. The videos are aimed at teaching kindergarten children how to dance and do exercises during home isolation to prevent the spread of the novel coronavirus. But Xia's lively moves, flexibility and healthy image attracted not only children but also adults, with his hottest clip garnering 370,000 views.
Comments under the videos praise Xia's "adorable" moves, which parents and other teachers admit they are trying out. "As a female kindergarten teacher, I have to admit that you dance better than me," one comment said.
Xia said he didn't expect to become so popular so quickly. But he also had a serious message about the acceptance of men in the traditionally female job.
"Uploading the videos was just for fun as well as communicating with colleagues," he said. "I want society to know that male kindergarten teachers are greatly needed and should be respected."