Lin eyeing NBA comeback after Ducks departure
Share - WeChat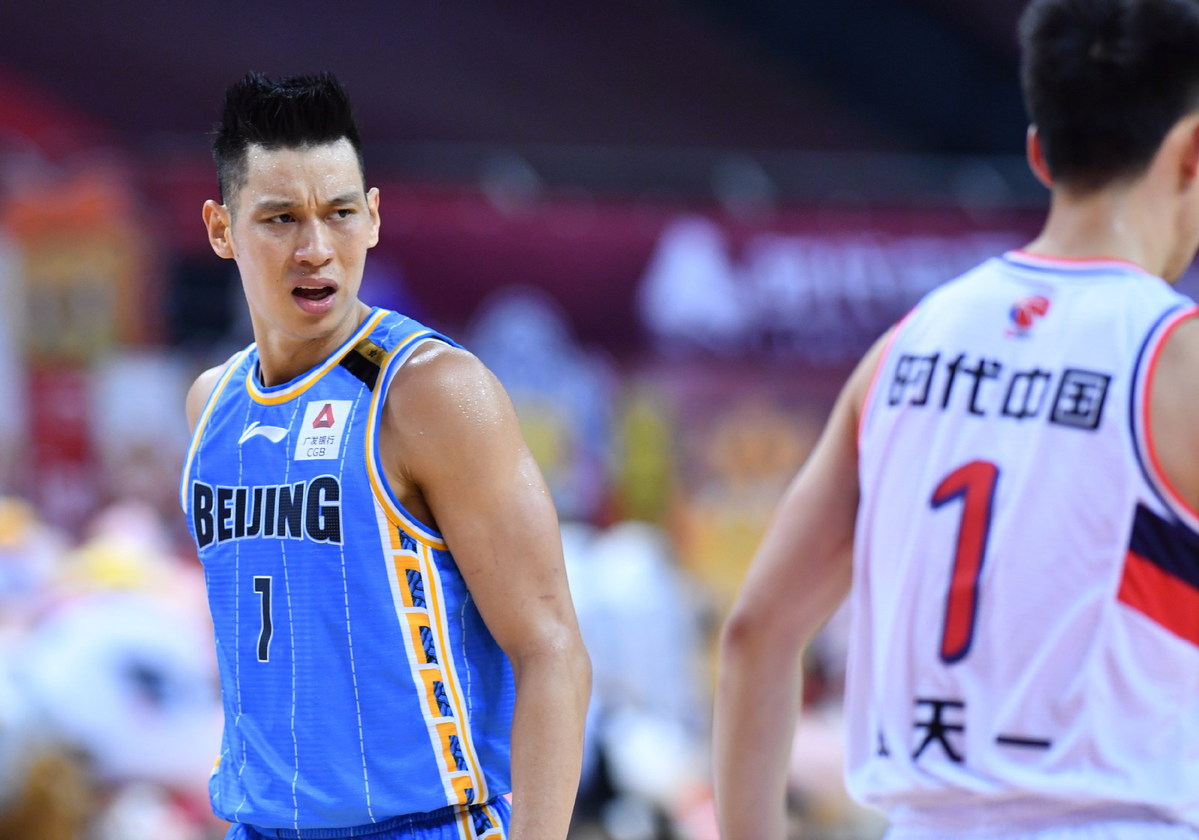 Jeremy Lin has parted ways with the Beijing Ducks to pursue a "dream" return to the NBA, leaving the capital club to rebuild with a reinforced domestic core.
With the tipoff of the 2020-21 CBA campaign a month away, the three-time league champion Ducks on Tuesday announced Lin's exit, claiming they had tried to persuade the 32-year-old guard to stay.
In a video message posted on his Weibo account on Tuesday, the official deadline of the new CBA season's player registration, Lin confirmed his departure from the Chinese league, attributing the decision to his desire to resume playing at the very highest level.
"I've decided not to come back to Beijing, which was the hardest decision I've had to make in my life," Lin, who joined the Ducks on a reported $3-million, one-year contract last summer, said in Chinese.
"I've spent the past four weeks almost sleeplessly to consider my future and I've realized that my dream to continue my career in the NBA is still alive.
"I feel I still have a career ahead of me to play at the highest level, so I have to go after it. The Ducks organization has been nothing but kind to me, and I appreciate very much the support of my teammates, the coaching staff and most importantly the Chinese fans," added Lin, who as a Toronto Raptors player in 2019 became the first Asian-American to win an NBA championship.
An exceptional playmaker and consistent mid-range jumper, Lin led the Ducks to the CBA semifinals, where they were defeated by eventual champion the Guangdong Southern Tigers, 2-1, in the league resumption following a five-month COVID-19 shutdown.
Although averaging 22.7 points, 5.6 rebounds and 5.6 assists in 43 games for the Ducks, Lin's decision-making and physicality were frequently questioned by Chinese media during the brutally contested playoffs as the Ducks failed to win a fourth league championship as a hot favorite entering the resumed campaign in June.
Still, the Ducks organization was full of praise for Lin on Tuesday, revealing they had tried to extend his stay with the franchise for another year.
"We've kept close contact with Lin since the beginning of the offseason and had reached an agreement with him on a contract extension to return to the CBA," the Ducks said in a statement.
"However, we understand and respect Lin's final decision. His pursuit of his dream is respectful. His efforts in leading the team on the court and enthusiasm in charitable programs off it are very much appreciated. We wish him success in chasing after his goals."
Lin's departure headlines a busy offseason of restructuring for the Ducks, who have already hired a new head coach, Italian Simone Pianigiani, and two towering on-court additions-Li Muhao from Shenzhen and Fan Ziming from Guangzhou-to make up for their lack of height in the paint.
The club has yet to make an official announcement on its import players for the 2020-21 season, which will feature a salary cap and tighter limits on the use of foreigners in a bid to develop more homegrown talents.
According to CBA rules, each team can sign up to four import players, with their annual salaries capped at $7 million in total. Gameday rosters can only feature two imports, who can play a combined four quarters against a team with foreigners and two periods against an all-Chinese team.
Replacing former coach Ioannis Christopoulos of Greece, Italian tactician Pianigiani is tasked with sharpening the Ducks' offense, which will be built around the inside tandem of Li and Fan.
"I believe he can build a better and stronger Ducks with rich experience and an excellent modern basketball concept," Qin Xiaowen, chairwoman of the franchise, said after announcing the appointment of Pianigiani on Sunday.
Touted as one of Europe's best coaches, Pianigiani started his coaching career in his hometown of Siena at the age of 26. Since 2007, he has led three teams from the Italian and Turkish leagues into the Euroleague, the continent's most prestigious hoops competition.
As a coach, the 51-year-old has amassed seven national championships, five national cup titles and seven super cup trophies across leagues in Italy, Turkey and Israel.