Xi greets Suga on election as Japanese PM
Share - WeChat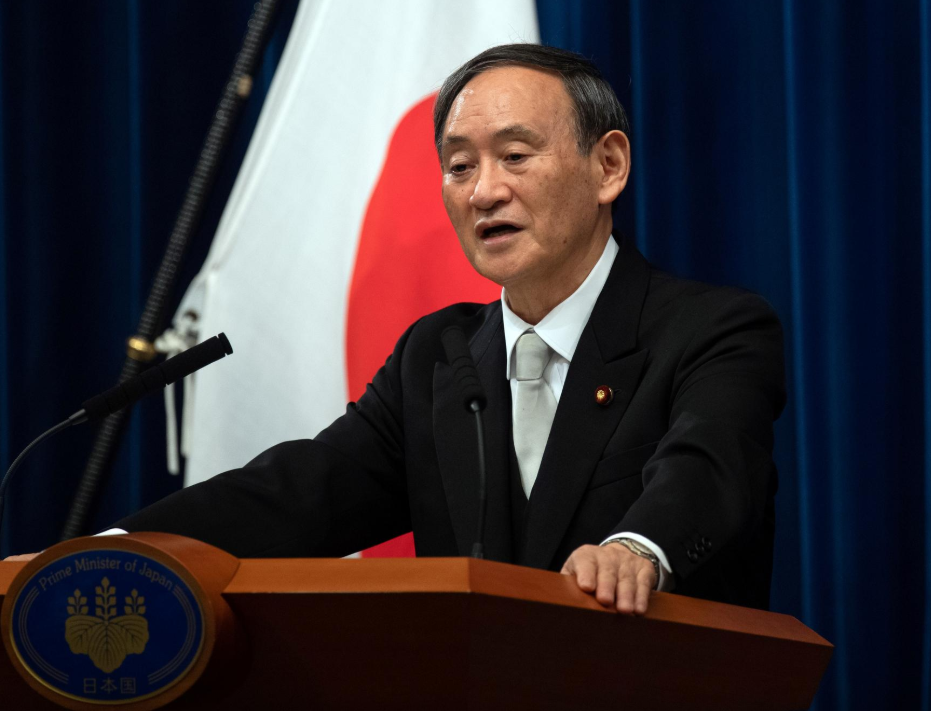 Message urges relationship that benefits two peoples, is consistent with new era
President Xi Jinping sent a congratulatory message to Yoshihide Suga on his election as prime minister of Japan on Wednesday, saying the two countries should forge a bilateral relationship that is consistent with the needs of the new era and benefits the two nations and peoples.
In the message, Xi said a long-term, stable, friendly and cooperative relationship between China and Japan, as friendly neighbors and important countries in Asia and the world, fits with the fundamental interests of the two peoples.
A healthy bilateral relationship also helps with the peace, stability and prosperity of both Asia and the world, he said.
The two sides should abide by principles set by the four political documents and the four-point principled agreement between the two nations and make positive contributions to global peace and common development, he said.
Premier Li Keqiang also sent a congratulatory message to Suga on Wednesday.
China stands ready to work with Japan to step up friendly exchanges and pragmatic cooperation in various areas and work toward greater progress in bilateral relations, he said.
Suga was named Japan's new prime minister following a vote in the country's parliament on Wednesday, succeeding Shinzo Abe as the leader of the world's third-largest economy.
Relations between Beijing and Tokyo have been on stable footing in recent years. Li paid an official visit to Japan in May 2018, the first by a Chinese premier in eight years, and Abe visited China in October of that year.
While attending the G20 Summit in Osaka in June 2019, Xi accepted in principle an invitation from Abe to make a state visit to Japan in the spring. The visit has been delayed due to the COVID-19 pandemic.
During a news briefing on Wednesday, Foreign Ministry spokesman Wang Wenbin said that Beijing approves of recent statements made by Suga to establish stable diplomatic relations with neighboring countries including China.
Da Zhigang, a researcher on Japanese studies at Heilongjiang Provincial Academy of Social Sciences, wrote in a signed article online that stability may remain a policy priority for Suga in his diplomatic policies with China.
"Suga's basic consideration in relations with China may be amplifying the positive legacy left behind by Abe in Japan-China relations," he said.
He said that Suga may follow Abe's two-sided policy of standing his ground with Beijing in areas such as diplomacy while continuing an emphasis on improving bilateral relations on a flexible basis.
With COVID-19 raging worldwide and multilateralism being tested, it is an important time for China and Japan to bolster anti-epidemic cooperation and consolidate their trade and economic cooperation, Da said.
Suga was picked as leader of Japan's ruling Liberal Democratic Party on Monday with about 70 percent of the votes.
After becoming Japan's first new leader in almost eight years, the 71-year-old son of a strawberry farmer pledged to do his utmost to contain the pandemic and deal with its economic fallout, which led to the country's worst contraction in modern times.
In a sign that Suga will put a high priority on political stability and continuity, he chose half of the new Cabinet from carry-overs from Abe's administration, with several major posts remaining unchanged.
"The new Cabinet showed Suga's solicitude for his allies," said Yuzo Tanaka, a professor of economics at Ryukoku University in Kyoto. "The point is whether they can face up to a plethora of challenges including tackling COVID-19 while reviving a battered economy and dealing with a rapidly aging and declining population.
"There is only a short window for Suga to offer results and it will decide whether he will be a long-term leader or just an interim one," Tanaka added.