Veteran photographer considers nature a 'good teacher'
By Deng Zhangyu | China Daily | Updated: 2020-09-18 08:03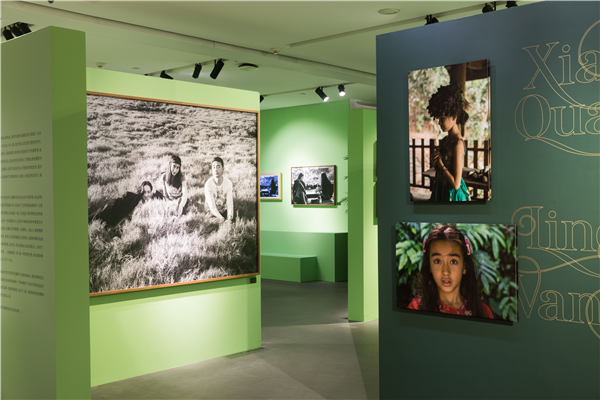 The family's closeness to nature has been captured in many shots that Xiao took. For example, a mosquito landed on Wanda's hand, and the girl didn't whisk it away. Instead, she showed it to others as her "ring". Another time, Linda put a bunch of amaranth on her head, pretending it was her crown.
Xiao says the ongoing exhibition may also provide a chance for parents in cities to see that nature can be a good teacher to help understand the world rather than just through books.
Xiao shot to fame for his large-scale photo album, Our Generation, published in 1996. It features important figures from China's literary and fine-arts circles during the 1980s and '90s, including film directors Zhang Yimou and Chen Kaige, actor Jiang Wen, musician Tan Dun and writer Wang Anyi. The decadeslong shooting also captured the changes China has seen and earned Xiao the title of one of the country's best portrait photographers.
After that, Xiao shifted his focus to portraits of ordinary people.
"It is a good way to look at myself and the world," says the 61-year-old photographer.