A new look for a new era
By Xing Yi | China Daily | Updated: 2020-09-18 09:21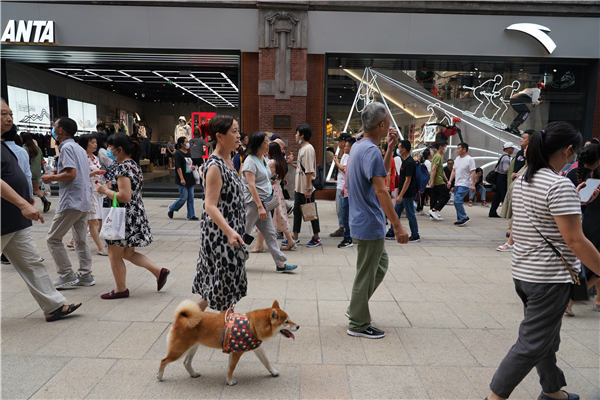 Ye Yifan, general manager of the company, says it wants to attract more young people to the street, and make them feel that Nanjing Road is "most Shanghai, most international and most fashionable".
Kang Rong, a tourist from Shaanxi province, explored the entire Nanjing Road with her friend on Sunday.
"I visited the street three years ago and I found that it has changed quite a lot," she says. "It became more modern and high-end as smaller stores were replaced by big brands."
George Wee, general manager of Fairmont Peace, which operates the city's landmark Peace Hotel on the eastern end of the road, says about the new extension:"I think it's great for the city. The openness of space and this connection with the Bund is absolutely perfect-this has injected even more energy and buzz.
"I see this new pedestrian walkway making Nanjing Road even better than New York's Fifth Avenue and Times Square combined."