Yedlin on Beckham's radar
Share - WeChat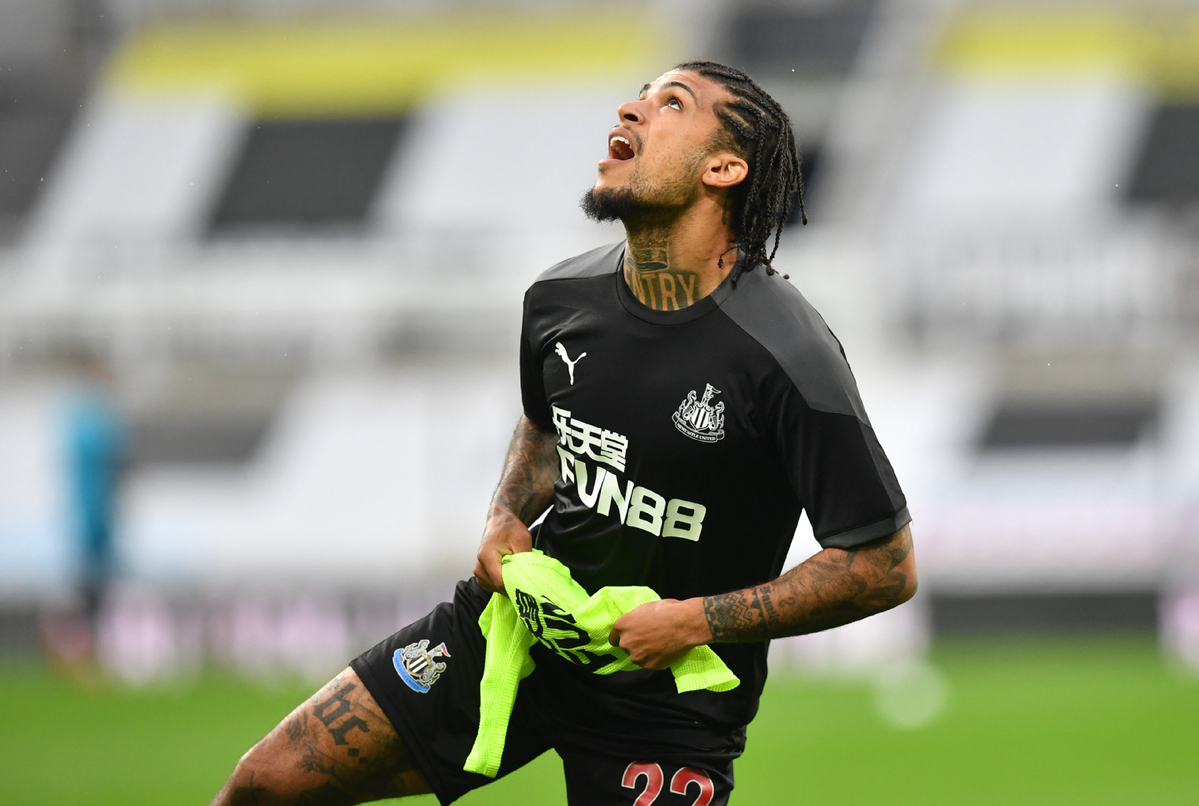 US international DeAndre Yedlin is poised to return to North America's Major League Soccer before the end of his final season at Newcastle United, according to a weekend report by CBS Sports.
The 27-year-old rightback is currently on the MLS allocation ranking list, which is comprised of select US national team and elite youth national team players playing outside of MLS, as well as players transferred outside the league for a fee of over $500,000.
If Yedlin moves, the club at the top of the allocation order-currently David Beckham-owned Inter Miami-would have priority to sign him, while any other interested club would have to trade for the top spot.
Inter Miami made a splash on the weekend, confirming the signing of Argentine striker Gonzalo Higuain from Juventus on a free transfer. That came on the heels of French midfielder Blaise Matuidi joining Miami from Juve earlier this month.
Yedlin joined Newcastle on a five-year, $7-million deal in 2016 and has since amassed over 100 appearances for the northeast club. He was part of the Rafa Benitez-coached Magpies squad that won the 2016-17 Championship title to earn promotion back to the EPL.
He is entering the final year of his contract. CBS reported that he is "very interested" in a return to MLS and has held informal talks with a few clubs.
Yedlin turned pro in 2013 with his hometown Seattle Sounders and made 56 appearances in MLS between 2013-14 before joining Tottenham.
He made only made one Premier League appearance for Spurs and spent time on loan with Sunderland in the 2015-16 campaign. He has 62 caps for Team USA.
Meanwhile, MLS has confirmed the qualification details and format for its playoffs, but the dates have yet to be determined.
The postseason will showcase 18 teams in single-elimination matches hosted by the higher-seeded team and follow a straight-bracket format through to the MLS Cup championship match on Dec 12.
Eight clubs from the 12-team Western Conference and the top six seeds from the 14-team Eastern Conference will qualify directly to the first round.
Teams seeded seventh through 10th in the East will compete in a play-in match (7 vs 10, and 8 vs 9) to determine the two additional Eastern Conference playoff spots. The lower-seeded advancing team will face the top Eastern Conference seed in the opening round, while the higher-seeded advancing team will face the No 2 seed.
After shutting down in March just two games into the regular season, MLS returned to action in early July with the "MLS is Back" tournament in Florida.
On another MLS note, DC United has announced that all of its youth academy teams are now fully funded by the parent club. The team had previously been one of two MLS outfits to charge a fee to play for its youth squads.
"This update to our youth setup is another example of the commitment from club ownership and management to further grow and develop soccer in our region, while strengthening our club from top to bottom at the same time," United GM Dave Kasper said.
The development takes place as MLS debuts its new youth league, MLS Next, which will serve as a competitive development platform following the disbandment of the US Soccer Development Academy.
"Our academy continues to adapt, evolve and support our players and their development," Kasper added.
"We're excited about the new structure within the MLS Next platform for our youth as they continue to work hard and achieve their goals in soccer. Our academy pathway is refined, clear and allows each player an opportunity to pave their way to a professional career."