Scrapping VAT-free sales 'a mistake'
By EARLE GALE in London | China Daily Global | Updated: 2020-09-22 09:51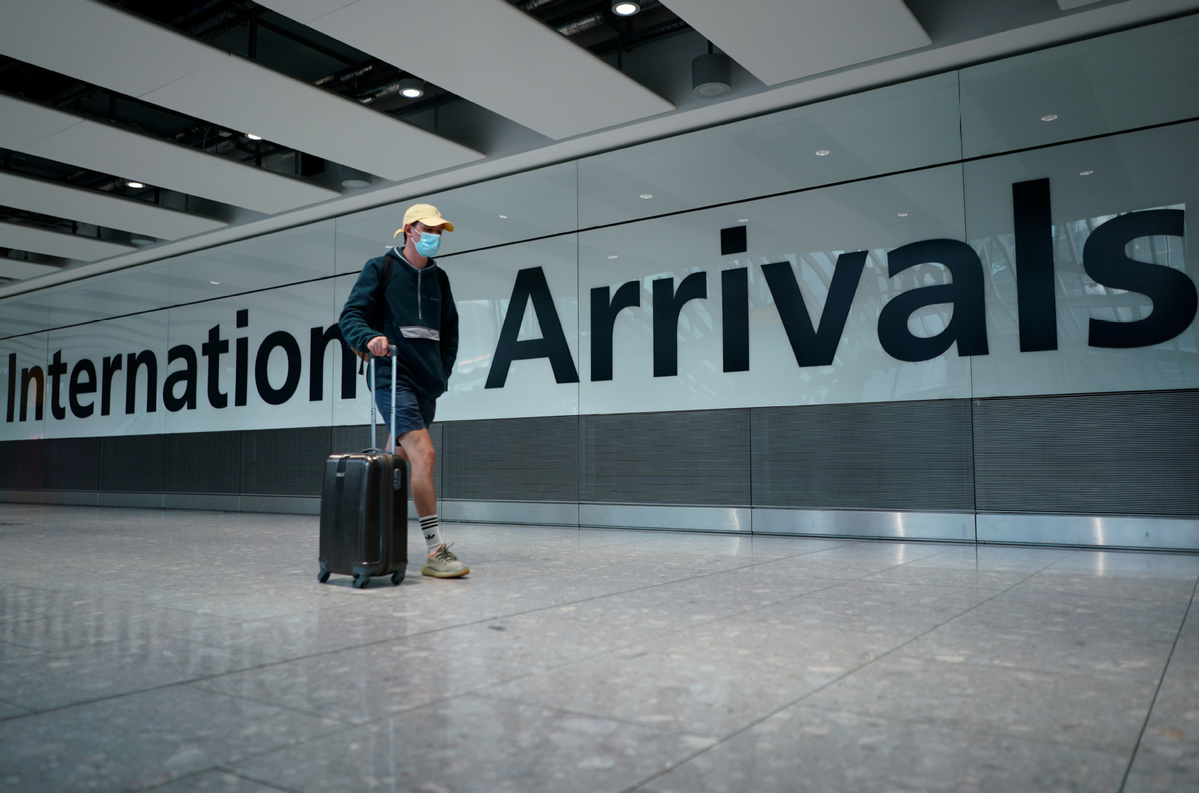 United Kingdom companies have reacted with dismay to a decision by the nation's top finance minister to end VAT-free shopping for international visitors.
Senior managers from 20 companies, including Marks & Spencer and Selfridges, sent an open letter to Chancellor of the Exchequer Rishi Sunak saying that the move puts 70,000 jobs at risk and will cost the economy billions of pounds.
The bosses of major airports, including Heathrow, Gatwick, and Birmingham, have also signed the letter that claims around 3.5 billion pounds ($4.5 billion) of sales in the UK are made annually to visitors from non-European Union nations who have been exempt from value-added tax, which amounts to 20 percent of the purchase price.
The government says it wants to stop VAT-free shopping at the end of the year, as the UK emerges from the transitional period that followed its exit from the EU.
The UK's Treasury, the government department that handles taxation and financial policy, says it wants to do so because the system through which visitors reclaim taxes is cumbersome and vulnerable to fraud. The BBC reports that London is also concerned that, under World Trade Organization rules, the UK would be required to extend its VAT-free shopping to visitors from the EU.
Concerned retailers and other enterprises responded to the news with horror and urged the chancellor to "look again at this devastating decision".
The businesses, all members of the Association of International Retail, called on Sunak to avoid making the UK the only nation in Europe that does not off er VAT-free shopping to international visitors.
"Madrid, Milan and Paris are rubbing their hands with glee at this self-inflicted wound," the association's Paul Barnes wrote. "If we charge a fifth more for the same goods, international visitors will not hesitate to switch their city breaks to other countries, and the stores and jobs will follow within months."
The association added that the change could not come at a worse time because retailers are reeling from the devastation caused to the high street by the novel coronavirus pandemic.
The Treasury responded by saying visitors from overseas who buy items in-store and who have them shipped directly to their home address will be able to continue to do so, VAT-free.
The Guardian newspaper noted that Treasury is insisting the change will bring the UK in line with international norms.
But the Daily Mail newspaper quoted Anne Pitcher, managing director of Selfridges, as saying the change will amount to "another nail in the coffin" of the UK high street. Ewan Venters, chief executive of exclusive food shop Fortnum & Mason, said he was "flabbergasted" by it.
The paper said business chiefs are considering challenging the government's decision in court.