Malaysia's ancient entrepot slowly back to life
Share - WeChat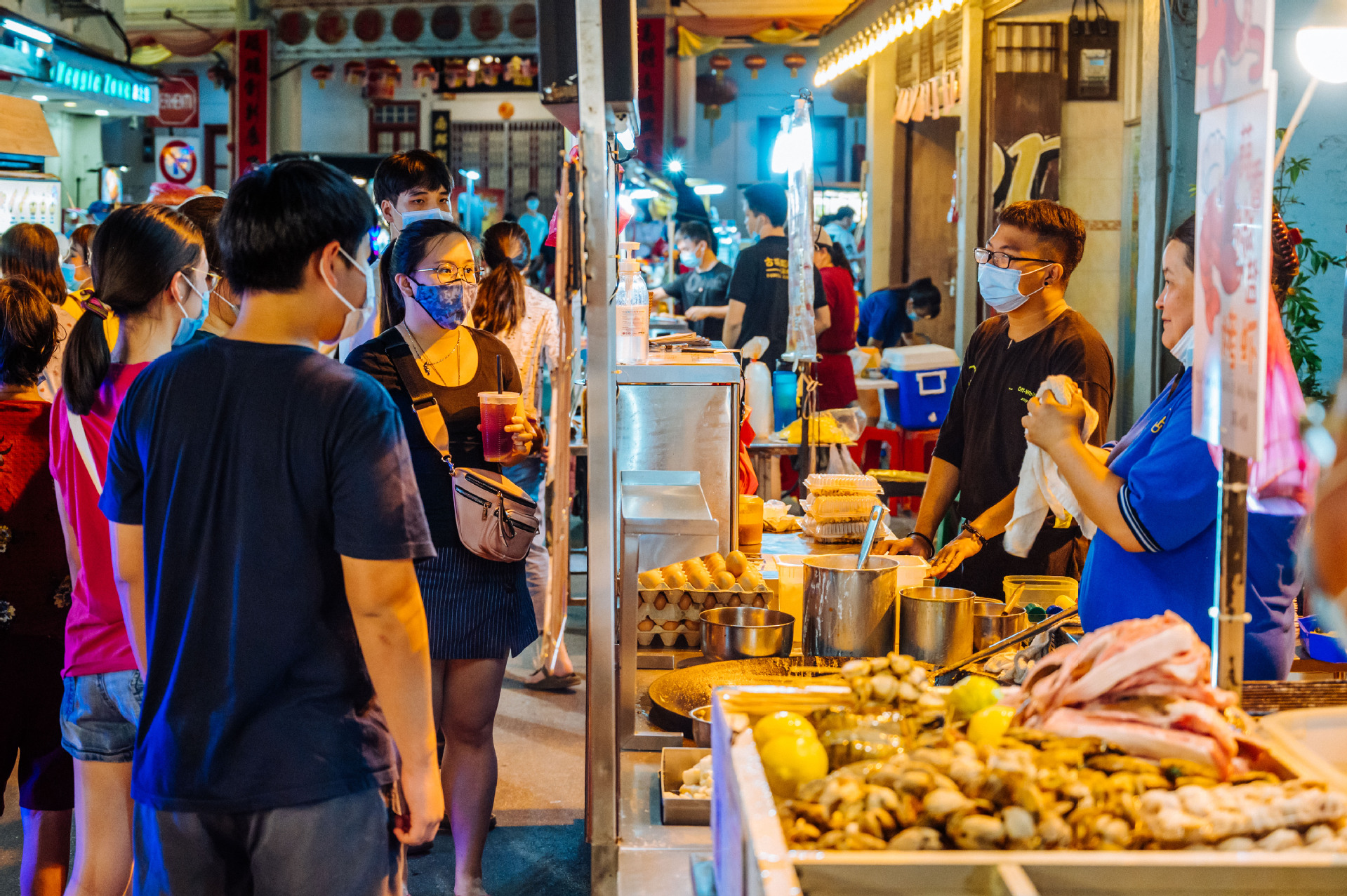 From a stall selling grilled seafood at the weekend night market of Jonker Street, a well-known tourist trap in Malaysia's historic city of Malacca state, Loh Kee Seong watches the passers-by intently as they browse through the various food options available.
Loh, who helps his nephew with the business, was upbeat about the return of tourists since the Malaysian government relaxed the restrictive measures against COVID-19 in June to allow most businesses, including tourism, to resume.
"We are getting many local visitors for now," he told Xinhua. "Things will get better."
Jonker Street is at the heart of Malacca's historic towns and has traditional Chinese-style arcades with overhanging stands on both sides of the street. They are mixed with multi-cultural heritage originating from Europe, the Middle East and Asia which were brought into the town when Malacca served as a major trading hub in the region several hundred years ago.
Despite not being an entrepot anymore, Malacca still attracts tourists from around the world, as tourism is becoming a pillar of the local economy. The industry took a hard hit amid the pandemic, but as Malaysians can now travel within the country, the place is slowly coming back to life.
The Jonker Street night market reopened in late June. Hawkers and visitors still have to observe the standard operating procedures (SOP) against the outbreak including usual rules on face masks and temperature checks. Those aged below 13 are not allowed into the area. No tables or chairs are set up for eating but for takeaways only.