Innovation only way to control destiny, Gree's head says
By Sun Chi | chinadaily.com.cn | Updated: 2020-09-22 14:09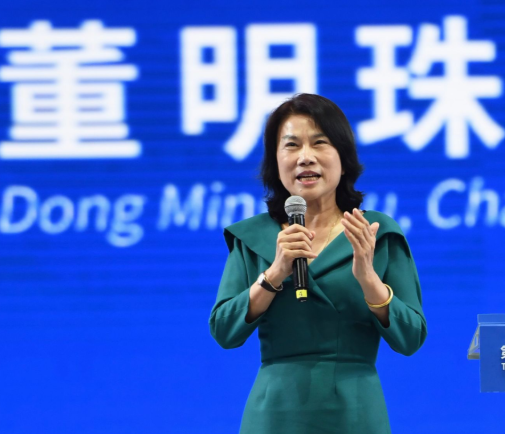 "Serving the world with foreign technologies does not count as a real service. Providing self-developed technologies is what counts," Dong Mingzhu, chairwoman of Chinese home appliance manufacturer Gree Electric Appliances, said when delivering a speech at the eighth China (Mianyang) Science and Technology City International High-Tech Expo in Mianyang, Sichuan province on Monday.
"Currently, we've set up a platform for developing disinfection robots with the Chinese Academy of Sciences. We've set aside 1 billion yuan ($147.18 million) for research and development where we don't aim to make profit, but aim to own self-developed products," she said.
Gree boasts 16,000 research and development workers, majority of whom are college graduates, Dong said. "Most of them are born after 1990s," Dong said, adding their recent disinfectant devices developed by a group with average age of below 30 are sold in 42 countries.
Dong said, "Innovation has no end. Only if a company continues to expand its research and development, it can take control of its own destiny."