Healthy harvests set tone at farm festival
By SUN RUISHENG in Yuncheng, Shanxi | CHINA DAILY | Updated: 2020-09-23 07:15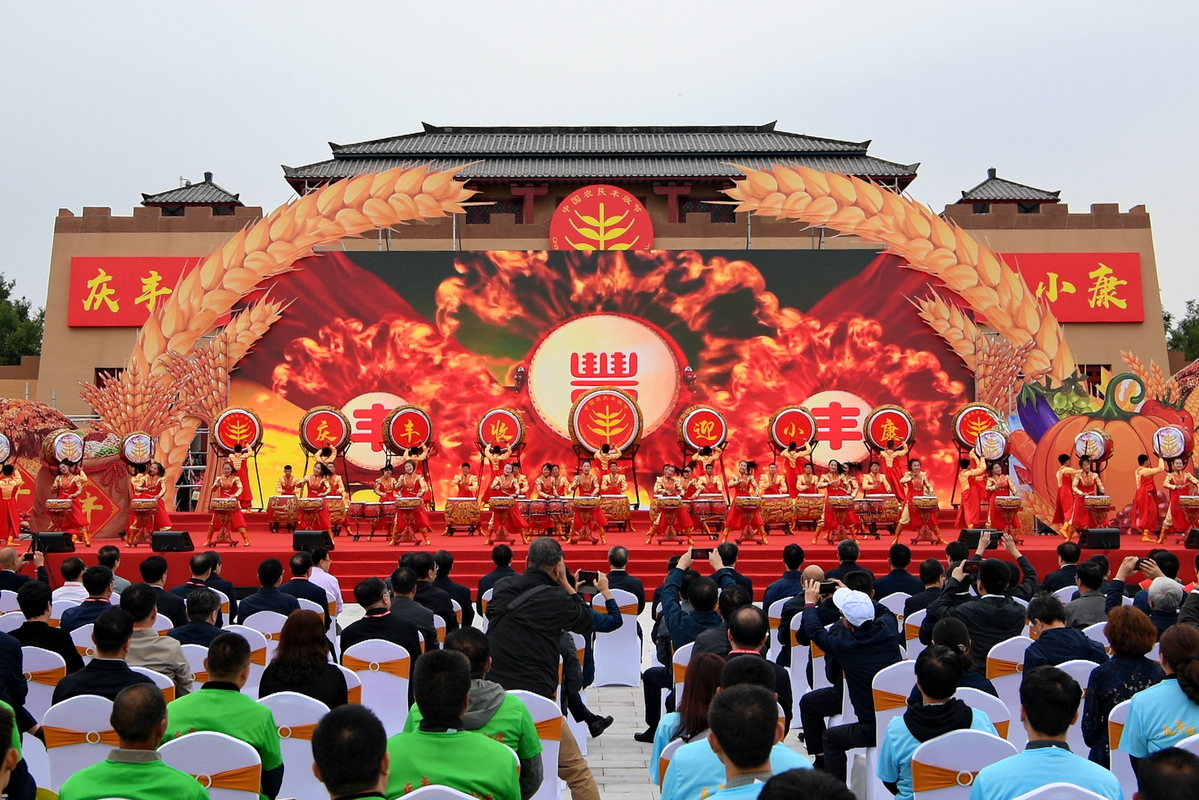 The third Chinese Farmers' Harvest Festival opened in Yuncheng, Shanxi province, on Tuesday, as China expects another year of good harvests.
The festival also precedes China's completing the elimination of poverty and concluding the building of a moderately prosperous society by the end of the year.
During the festival, which will last until Saturday, a series of activities will be held, including agricultural product fairs, farming culture shows and modern agricultural exhibitions.
Lou Yangsheng, Party secretary of Shanxi province, said at the opening ceremony that Shanxi will continue to prioritize agriculture and rural areas in its development and push forward agricultural modernization and the professionalism of farmers.
The Chinese Farmers' Harvest Festival, first held in 2018 after being approved by the central government, is of great significance in promoting the development of agriculture and rural areas as a priority in China. It also encourages hundreds of million of farmers in China to remain devoted to their profession and the development of areas where they live and work, according to the Ministry of Agriculture and Rural Affairs.
Representatives from nine provinces and autonomous regions along the course of the Yellow River are meeting in Yuncheng during the festival to take part in activities such as seminars on green development of rural areas, agricultural fairs and cultural activities, said Tang Ke, a marketing and information official for the ministry.
Despite the effect of the COVID-19 pandemic and heavy floods, China is expected to have a good harvest this year, which will ensure the domestic supply of grains and important agricultural products, he said.
Total output of grains for the summer harvest, which accounts for about 20 percent of the total grain production for the whole year, reached 143 million metric tons this year, an increase of 0.9 percent compared with last year, according to the National Bureau of Statistics.
Another good harvest is expected for the autumn, according to the Ministry of Agriculture and Rural Affairs.