Bitter fruits of decoupling await US
By Tao Wenzhao | China Daily | Updated: 2020-09-23 07:55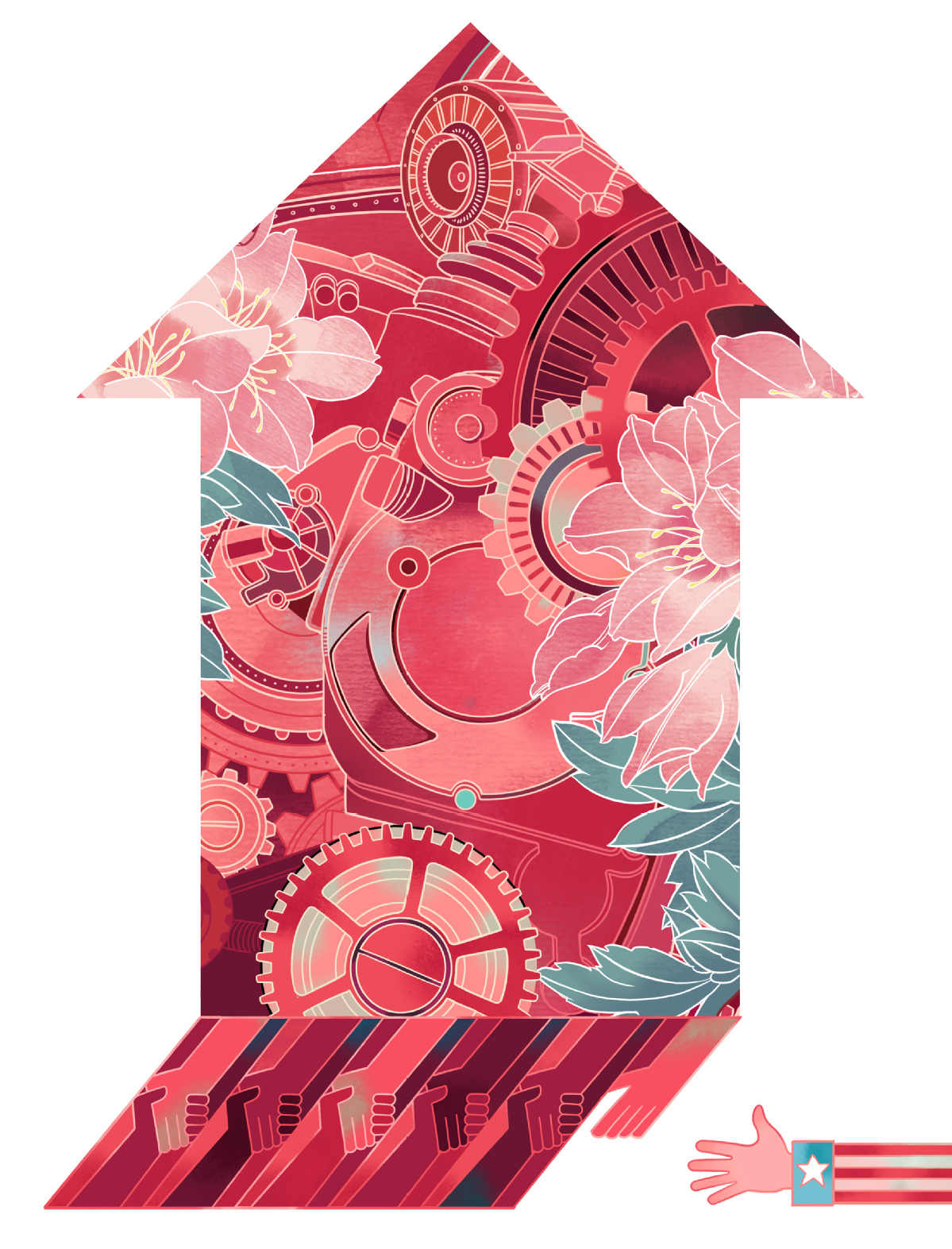 Talks about decoupling the Chinese and United States economies have been going on for more than a year, and judging by the remarks and actions of the US administration, decoupling could result in two scenarios.
In the first, the US would sever all exchanges with China and degrade bilateral relations to the level of a new Cold War. In the second, the US would try its best to restrain and reduce exchanges with China to suppress it in every possible way.
Decoupling of China and US not possible
The first scenario is unrealistic. Since China and the US established diplomatic ties four decades ago, bilateral relations have not been limited to government-to-government exchanges. They have transformed into an interdependent and complex relationship, which cannot be ended with a single executive order by the US president.
China boasts tremendous development potential and is expected to continue contributing up to one-third to global economic growth in the next decade, which means entrepreneurs, including US entrepreneurs, cannot ignore the huge potential demand of China's 1.4 billion-strong consumer market.
So decoupling ultimately boils down to market behavior. And since businesses are the main market players, only they can determine if the two countries should and can decouple.
The annual report of American Chamber of Commerce in Shanghai shows US businesses still see Chinese consumers as a great opportunity. Despite trade and political tensions between the two sides, 92 percent of US companies operating in China have no plans to leave the country, and more than two-thirds say they will maintain their current employees' numbers.
Integral part of world economy
Thanks to globalization, China has become an integral part of the world economy, China follows a balanced trade policy, which has remarkably increased its trade with ASEAN member states and the European Union.
Amid all this, the US administration's attempt to decouple the two economies will disrupt global industrial and supply chains. In fact, the international community is already worried about the US move.
Gauging by Singapore Prime Minister Lee Hsien Loong's article in Foreign Affairs titled "Endangered Asian Century" and the remarks of German Chancellor Angela Merkel and other EU officials, other countries won't follow the US if it forcibly decouples from China.
For US allies and partners, their trade ties with China are beneficial for their economic growth, and hence their views about China are different from those of the US.
The second scenario has been unfolding over the past couple of years. The US move is aimed at checking China's rise mainly in the field of technologies, core technologies to be precise.
For many years, the US has led the world in the science and technology field, boasting the highest numbers of Nobel laureates and the most patents.
And the US information and communications technology industry has been the global pacesetter since the 1990s. But in areas such as 5G and artificial intelligence, China has either overtaken it or is rapidly catching up. Which is unacceptable to the US, for it wants to maintain its monopoly in the most important fields of science and technology.
Since its advantages in core technologies, which make it the global leader in the economic and military fields, the US will do everything to prevent China from catching up with it.
No wonder the US president has issued executive orders prohibiting government agencies and private companies from using Huawei technologies and products, and barring US companies from doing business with or supplying chips to Huawei.
The US is also using "long-arm jurisdiction" to block foreign companies using American technologies from expanding business with Huawei.
Such attacks have hurt not only Huawei but also US software suppliers. For example, in 2019 alone, Huawei purchased $18.7 billion worth of parts from US companies.
This means those enterprises can no longer sell their hardware and software if they sever relations with Huawei, and that will endanger tens of thousands of US jobs.
Move to cost US firms dear
A recent study by Boston Consulting Group shows that in the long run, an all-around China-US decoupling would result in US chip manufacturing revenues shrinking by 37 percent, greatly reducing its global market share. Is the US administration ready to pay such a price for suppressing Huawei?
For China, its main countermeasure against the US has been innovation and further opening up of its economy. Despite the US launching a trade war against China, and the COVID-19 pandemic and its negative impacts on the global economy, China remains committed to further opening-up.
In this context, it has further revised and shortened its negative list for overseas investors, and Hainan province is on way to developing into a free trade zone and free port. Besides, Beijing just held the first offline international fair for trade in services since the pandemic broke out and plans to build a comprehensive demonstration zone for expanded service trade.
These moves show China's doors are opening wider to the world, and the Chinese market is becoming more attractive to its economic partners, serving as a powerful countermeasure against the US efforts to decouple.
Rising foreign investment shows economy's potential
In fact, China's efforts have paid off. Despite the negative impact of COVID-19 in the first eight months of 2020, the country attracted 619.78 billion yuan ($91 billion) in foreign investment, a 2.6 percent increase year-on-year. In August alone, nationwide foreign investment was 84.13 billion yuan, up 18.7 percent year-on-year.
After 40 years of reform and opening-up, China's economy has transitioned from high-speed growth to high-quality development, as reflected in China mastering more core technologies. Innovation is the primary driver of high-quality growth, and a big developing country such as China will not for long depend on large-scale imports of technologies from other countries to ensure long-term economic progress.
So the White House's efforts to contain China's rise through decoupling will only end with the US eating the bitter fruits it has cultivated.
The author is a researcher in US studies at the Chinese Academy of Social Sciences. The article is an excerpt from his commentary, China's Response to Decoupling, on chinausfocus.com
The views don't necessarily reflect those of China Daily.
If you have a specific expertise and would like to contribute to China Daily, please contact us at opinion@chinadaily.com.cn , and comment@chinadaily.com.cn