Festive decoration to celebrate National Day
Share - WeChat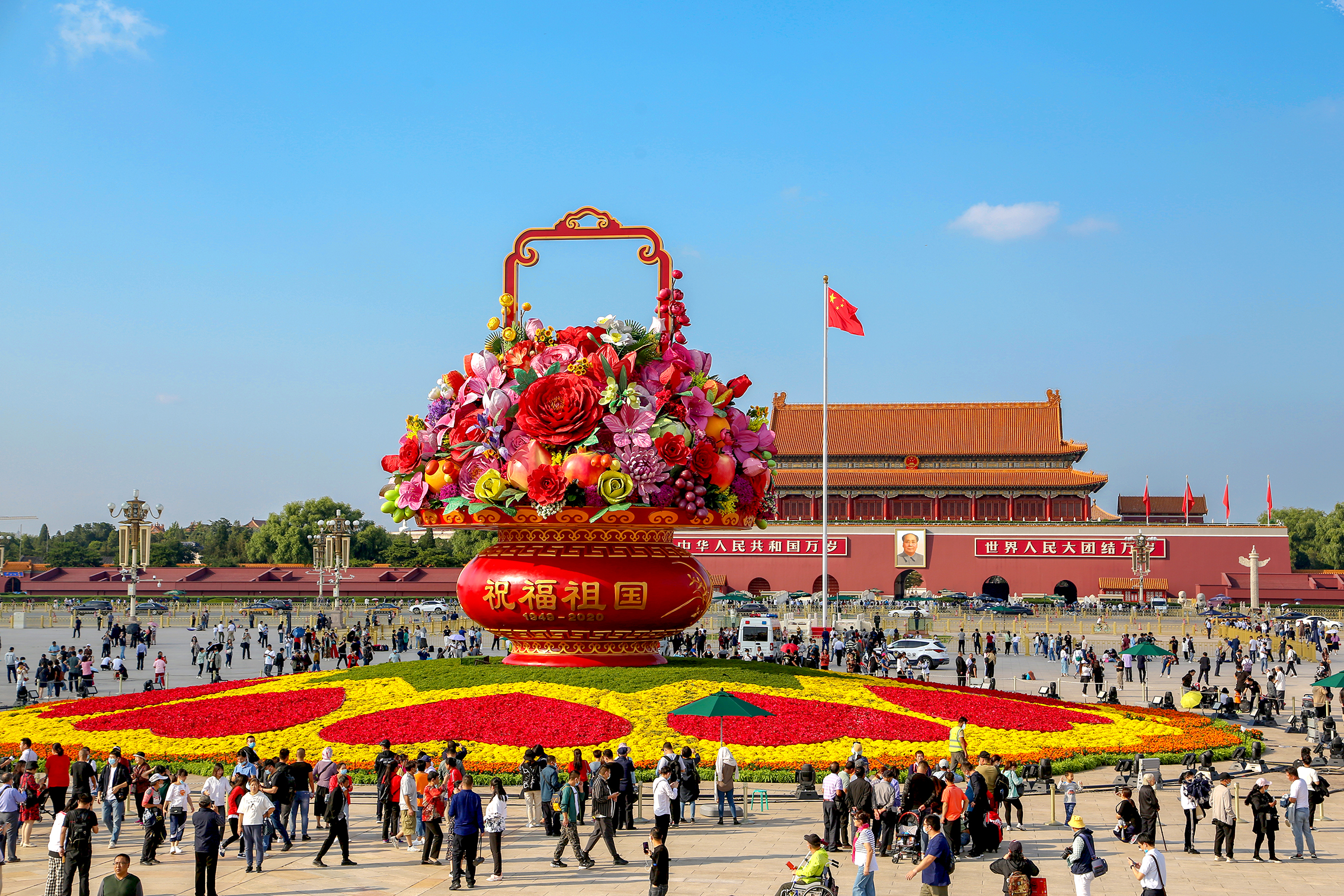 An 18-meter-tall display in the shape of a flower basket has been placed at the center of Tian'anmen Square as a decoration for China's National Day holiday.
The basket contains representative flowers from all over the country and decorative fruits with auspicious meanings.
Along Chang'an Boulevard, the main artery of Beijing that forms the northern boundary of the square, 10 floral displays will be placed with different themes depicting China's development and achievements.