Museum's exhibition shows lives of ancient 'rockaholics'
Share - WeChat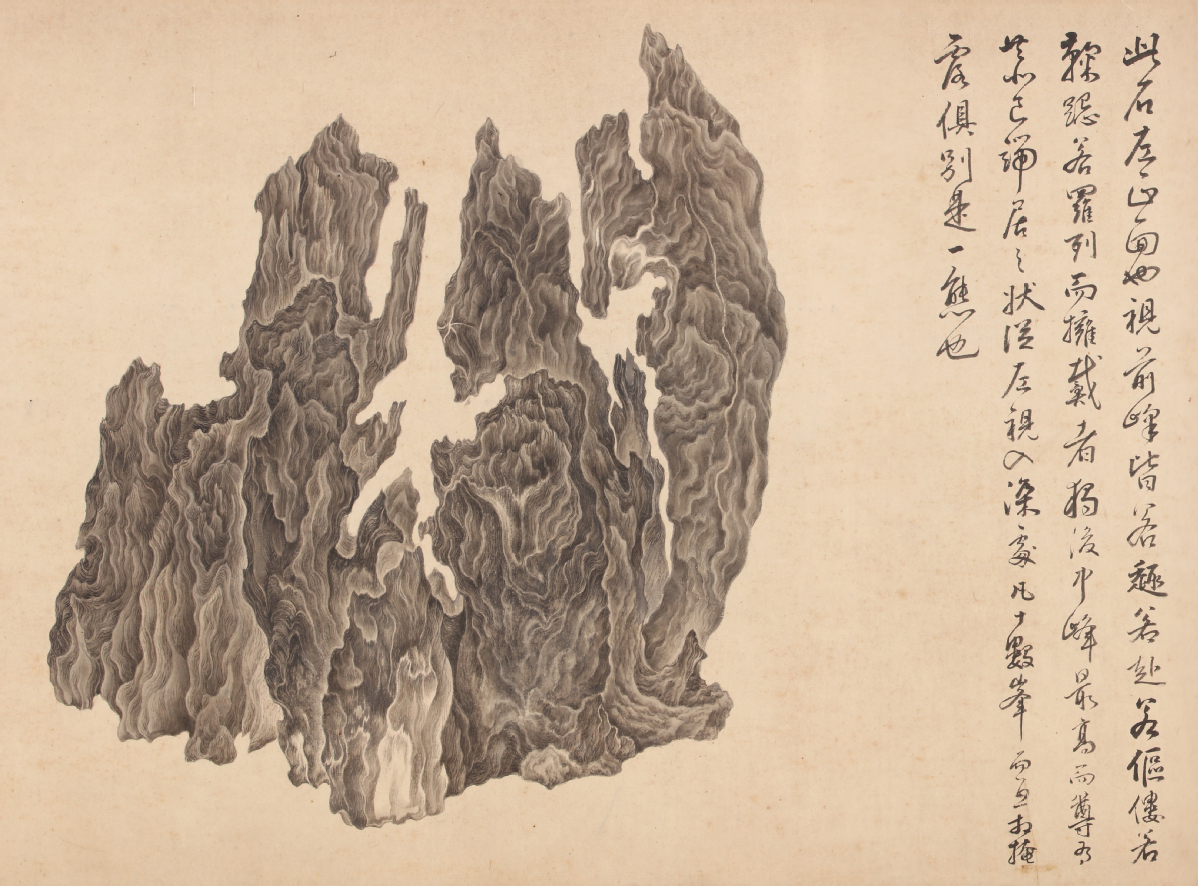 A long scroll on display at Beijing's Poly Art Museum is showing visitors how obsessed ancient Chinese intellectuals could be over rocks.
The highlighted work, around 28 meters in length and titled Ten Views of a Fantastic Rock, was painted by Ming Dynasty (1368-1644) artist Wu Bin over one of his friend Mi Wanzhong's Lingbi stones.
Lingbi stone is a kind of ornamental rock with rare textures and shapes found in the county of Lingbi in East China's Anhui province. During the Tang (618-907) and Song (960-1279) dynasties, these rocks gradually became tributes for the royals.
Wu portrayed the rock from 10 different vantage points, and Mi wrote the introductions for each of the views. The painting was created in the early 17th century and Mi's literary friends named it "Feifei Rock", indicating there are abundant possibilities to interpret the rock's special shape.
Afterward, calligraphers and painters including Dong Qichang, Chen Jiru, Huang Ruheng and Xing Tong that were contemporary with Wu and Mi, and Qiying of late Qing Dynasty (1644-1911) also left messages and stamped signatures on the painting.