Mexican art shines at Beijing design fest
Share - WeChat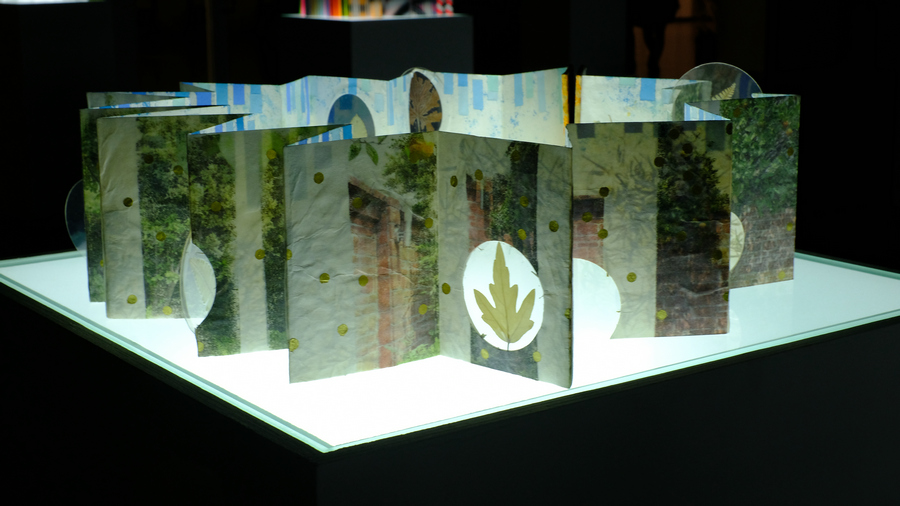 On a ready-made Chinese notebook, unfurled in an accordion form, Mexican artist Aurora Norena painted blue skies, walls and plants. Then she carved out some round holes, where she stuck various leaf samples she obtained from nature. She named the finished product Portable Garden.
"My garden is among the things I appreciate the most. The little Chinese notebook allows me to take the garden with me anywhere," explains Norena in the caption to the artwork, a piece on show at 9 + 9: Mexican Notes in Chinese Notebooks and Art Videos, a special exhibition at the ongoing 10th International Design Festival in Beijing's 751 D-Park in Beijing.
The North American country is the only foreign country represented at the annual gathering of top designers from around the world.