Post-apocalyptic animation series displays studio's sci-fi chops
By Xing Wen | China Daily | Updated: 2020-10-14 09:44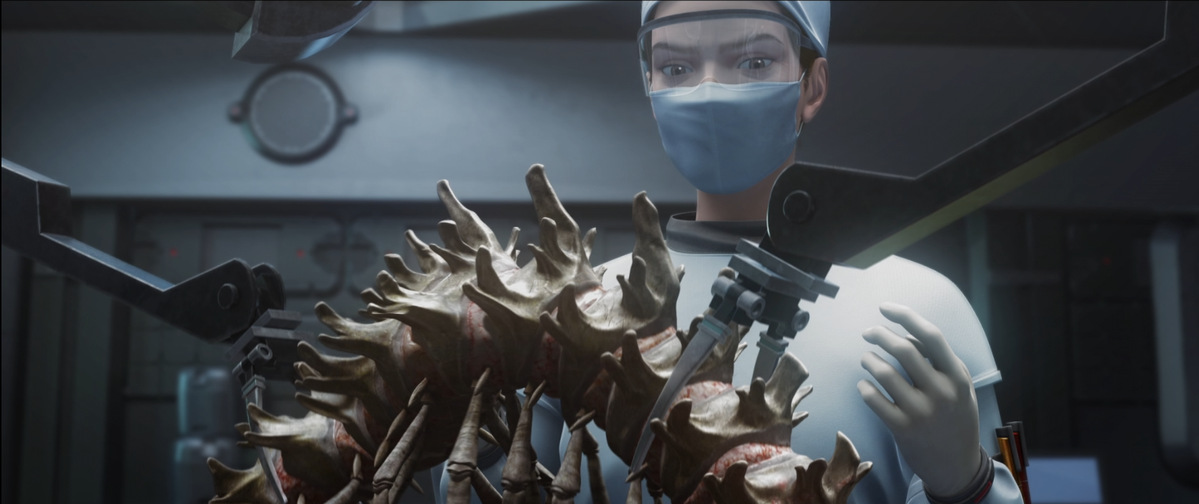 Wuhan-based animation studio YHKT Entertainment announced last year that it had been authorized to produce a 3D animated series based on Chinese sci-fi writer Liu Cixin's Remembrance of Earth's Past trilogy, widely known as The Three-Body Problem after the title of the first book. This led to a surge of interest among Chinese animation fans and sci-fi enthusiasts. In a sense, the anticipation surrounding this adaptation of one of China's most renowned contemporary sci-fi works is out of this world.
With such a groundswell of interest, the release of its latest big-budget 3D animation Ling Cage, which features imaginative, futuristic concepts, should reassure fans that the studio has the ability to produce the goods when it comes to science fiction.
"We've learned, through Ling Cage, how to optimize the production process and present a 3D animation as best as we can within a certain period of time and under a certain budget, which helps to pave the way for the production of the animated adaptation of the sci-fi trilogy," notes Ruan Rui, 38, founder of YHKT Entertainment.
The story of Ling Cage is set in a post-apocalyptic world, where human civilization has collapsed on Earth; horrible, dangerous monsters roam the ruins; and lethal flora is ubiquitous on the bleak, inhospitable landscape. However, a group of humans survived and are laboring, living and multiplying on a giant floating building. The survivors call the place "the lighthouse".
Facing dire warnings of resource shortages in the post-apocalyptic world, the rulers have created a new social order to maintain the human race, while saving such resources as food, energy and medical care.