Why Japan's Diaoyu alarm ignores China's strategy on bilateral ties
CGTN | Updated: 2020-10-15 10:03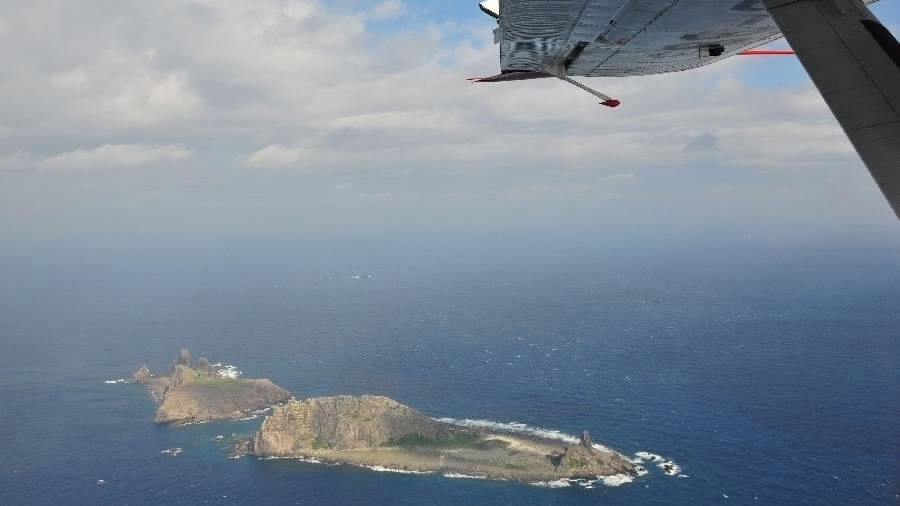 Editor's note: Hamzah Rifaat Hussain is a former visiting fellow at Stimson Center in Washington and currently serves as assistant researcher at Islamabad Policy Research Institute (IPRI) in Pakistan. The article reflects the author's opinions, and not necessarily the views of CGTN.
On October 11, Japan said two Chinese vessels had committed what it considers a violation of its territorial sovereignty when they entered waters near islands disputed with China in the South China Sea.
While the appropriate counter-narrative to this Japanese depiction of China as an aggressor would be to question the entire rationale of terming the Diaoyu islands as the Senkaku islands, there are other variables which underline as to why Tokyo must refrain from undue provocations for the betterment of bilateral relations.
One variable is recent history and Beijing's moves to improve the strained relationship. Prior to the Quad meeting in Tokyo which featured the United States, Australia, India and Japan, President Xi Jinping reached out to the new Japanese Prime Minister Yoshihide Suga in a call during which both countries downplayed the media frenzy regarding President Xi's planned visit to Tokyo last April that could not take place.
The meeting was not discussed and this came straight from Prime Minister Suga himself and was echoed by Beijing. The conversation that did take place, however, centered on China's proposal for a dual-cycle development architecture aimed at both sides jointly safeguarding stable and smooth industrial supply chains.
This reference by President Xi to a mutually beneficial arrangement challenges the widely held notion from the Quad members that China is an expansionist state with a penchant for destabilizing the region and imperiling Japan's security. Beijing's Japan understanding also centers on the importance of the latter's position in the coming years, a fact stressed upon by President Xi himself.
The Chinese leadership's view of Japan is also less about economic competition and more about cooperation. Despite the global COVID-19 pandemic, China's domestic advantages such as a large consumer market and powerful trade linkages with countries across the world would also benefit Japan. This understanding demonstrates that Beijing is averse to provocations and considers Japan to be an aspect of its development scheme.
Such overtures towards joint economic cooperation come with an understanding that Japan was entering a new security framework under the Quad with both Tokyo and Washington being longstanding allies.
The standard narrative of China being an aggressor in the East has been largely peddled by an embattled Donald Trump administration in the US which accuses Beijing of intimidating its neighbors. A closer look at the facts exposes the hollowness of this argument.
Firstly, on October 9, a US destroyer entered waters around the disputed Paracel Islands in the South China Sea without China's permission. Secondly, China clarified that the frequency of military drills in the region – which include the latest Japanese drills of the Maritime Self Defense Force conducting anti-submarine exercises including the deployment of a helicopter aircraft carrier – is not conducive to security or strategic stability in the area.
China's grievances are legitimate and must be accounted for in traditional Japanese strategic wisdom, given that Japan renounced war as a means to settle international disputes in 1947, straight after World War II. As a sovereign state, China has threat perceptions and can exercise its legitimate right towards self-defense.
Yet President Xi Jinping's take on Japan is that of cooperation, not confrontation. Given an increasingly polarized global security environment with security threats alongside a debilitating COVID-19 pandemic, it is worthwhile for Japan to account for key caveats that have been missing in its recent anti-China tirade.
Evidence from previous meetings and Beijing's overtures clearly hints at a desire to forge amicable and workable ties with the new Yoshihide Suga government based on mutually beneficial initiatives such as the implementation of new dual-cycle development architecture. Reciprocity from Tokyo is ideal for both the benefit of this important bilateral relationship as well as for peace and security in East Asia.