UK universities rally to help Chinese students
Share - WeChat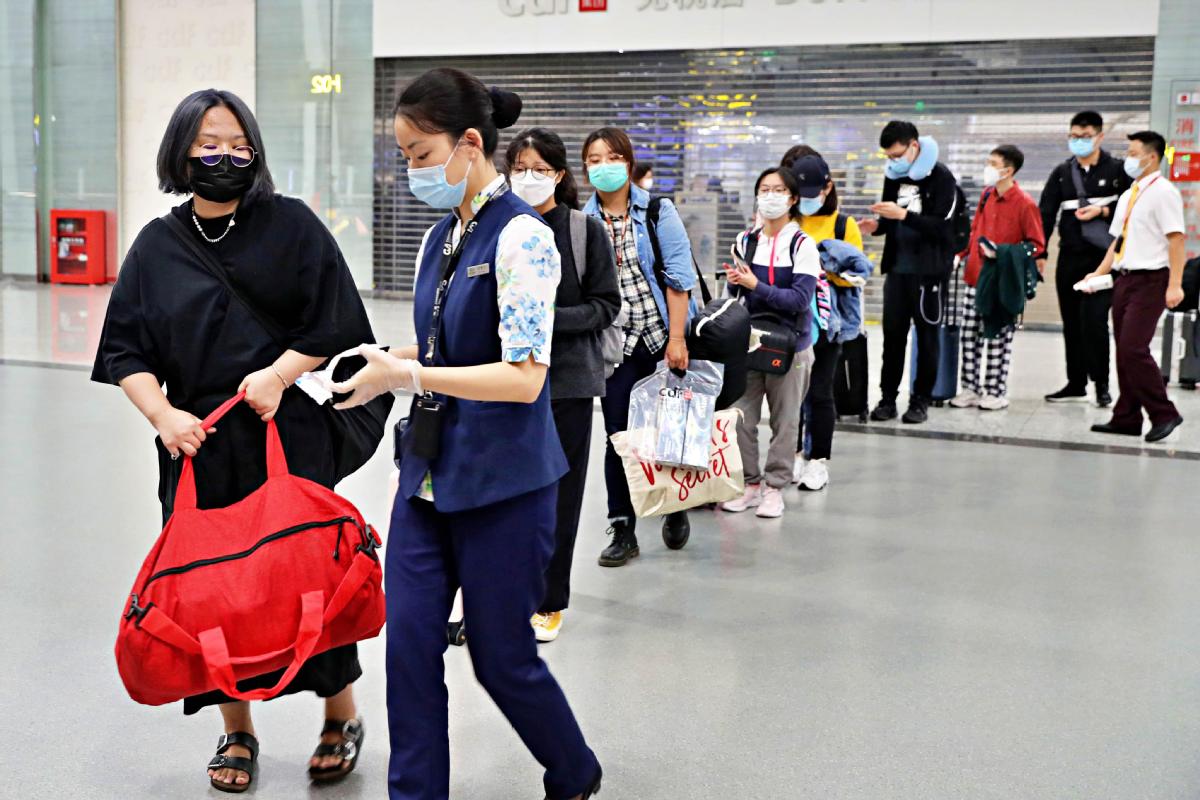 "This is the first time I have studied in the UK. Due to the time difference between the two countries, I think that being in the same time zone as the lecturers gives me a better online experience. If I encounter any difficulties during the lessons, I can email the tutor right away, which I think is more efficient than being at home in China," she said.
Chen also feels comfortable being in the UK during the outbreak, because some friends she met in China are on the same course, which she said makes her feel less lonely.
Despite the rising number of COVID-19 cases at UK universities in recent weeks, she said she is not particularly concerned about the situation.
"The pandemic won't recede in the short term and we will have to learn to live with it for a while. The key to staying safe is to take preventive measures such as wearing face masks, washing hands frequently and abiding by local regulations," she added.
Wang Wenxin, from Qingdao, Shandong province, who is pursuing a doctorate at the University of Leeds in northern England, and was on the same flight to the UK as Chen, said her family were concerned about her safety overseas during the new term. However, after assessing the situation, she decided to go ahead with her studies.
"The pandemic has affected our way of learning and travel arrangements, but most Chinese students are sticking to their plans. I'm in the first semester of studying for a philosophy doctorate, and hope I can quickly get into my studies and take part in various projects as soon as possible," Wang said.
She added that taking a charter flight to the UK was a "relief" because it minimized the risk during the journey. The one-way ticket cost over 13,000 yuan, much more than regular fares, which range between 3,000 yuan and 7,000 yuan.
However, Wang said this was acceptable, "because the flight was great", and with many seats being empty, social distancing could be enforced.
Helping hand
UK universities are not alone in making sure Chinese students arrive safely in the country-independent schools are also lending a helping hand.
Caroline Nixon, international director of the Boarding Schools' Association in the UK, confirmed that last month the organization placed 70 Chinese students, who were originally unable to get flights, on two scheduled services from Qingdao to Heathrow Airport in London.
"China is the biggest source country for UK independent schools, but the reason we focused on getting Chinese students back was that there were a limited number of flights in and out," she said.
"We were helped in finding two flights with spare seats by a Chinese travel agent based in the UK. Fares were therefore comparable with what parents would expect to pay."
Nixon added that as the feedback received had been positive, the association may offer such services again.