Former US ambassador to help Ford explore Chinese market
Xinhua | Updated: 2020-10-17 11:05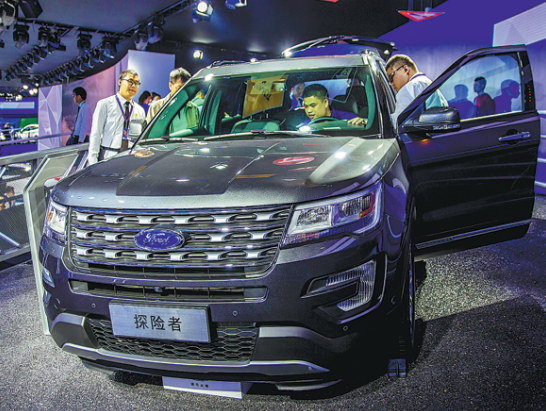 CHICAGO — Jon Huntsman Jr., US ambassador to China during President Barack Obama's tenure, will return to Ford Motor Co.'s board of directors as the US automaker looks to tap into his trade expertise and global experience, especially in China, the Detroit News reported Thursday.
Ford China reported a 25.4-percent sales increase year-on-year in the third quarter of this year, the largest quarterly growth since the fourth quarter of 2016. In all, Ford and its joint ventures, Changan Ford, JMC and Ford Lio-Ho, sold 164,352 vehicles in Greater China.
"Jon Huntsman is exactly the right guy at the right time for Ford," the local newspaper quoted Michael Dunne, CEO of Hong Kong-based advisory firm ZoZo Go LLC, as saying. "As Ford constructs a comeback in China, Huntsman can play a pivotal role, especially on the crucial company-to-government relations front."
Huntsman's election to Ford's board brings the total number of directors up to 14. He'll serve on the board's nominating and governance, compensation, and sustainability and innovation committees.