Old Summer Palace offers free entry to mark 160th anniv. of massive loot
Share - WeChat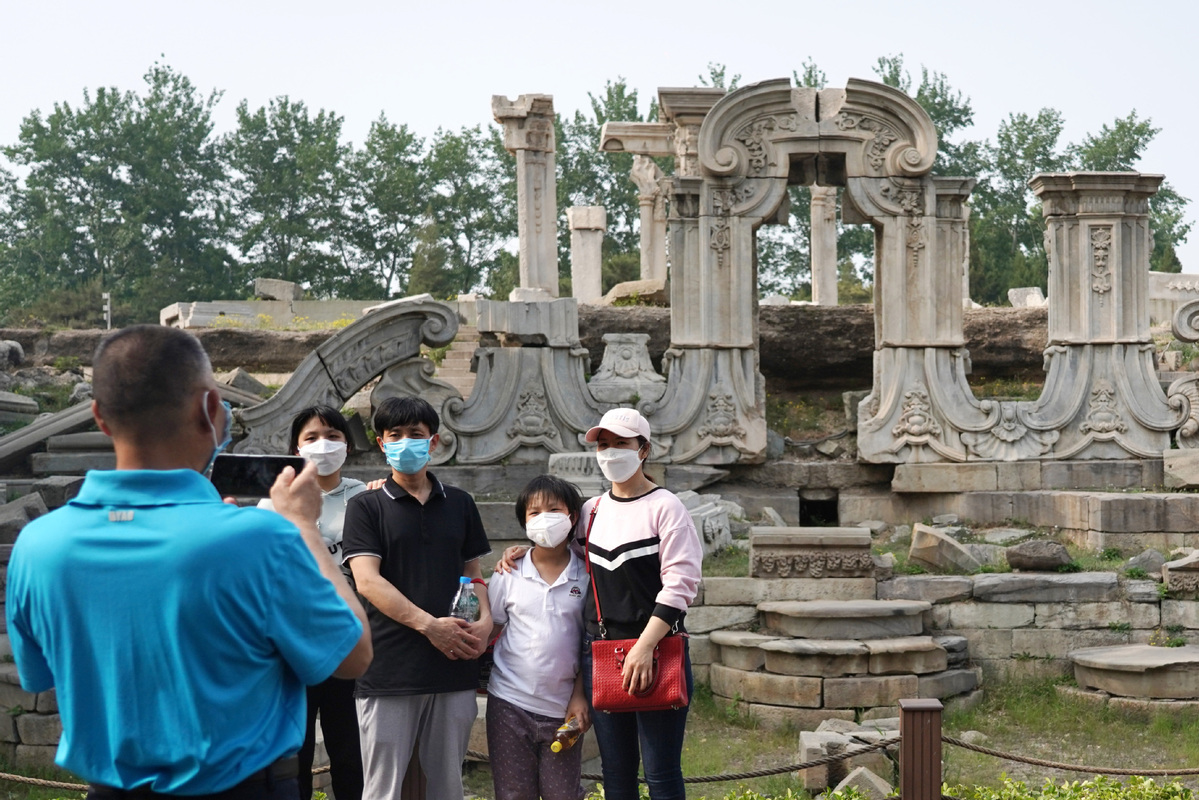 The Old Summer Palace in Beijing will allow free entry to the public on Sunday, the day that marks the 160th anniversary of the burning and massive looting of the palace, in a bid to remember history and draw more people into the memorial place.
Also known as Yuanmingyuan, the site was once an imperial garden and is now open to the public as a park. An architectural wonder of its age, it was built in the 18th and 19th centuries during the Qing Dynasty (1636-1911). British and French forces destroyed the place on October 18 and 19, 1860, during the Second Opium War, a move to force China to open its market.
A special activity marks 160th anniversary
In order to allow visitors to explore the Old Summer Palace more deeply, the park has launched the "Old Summer Palace Passport," which can be purchased at stores in the park or at Tmall and JD.com stores. There are 51 classic attractions of the Old Summer Palace on this "passport." Visitors can find the seals from shops near the corresponding attractions on the map on the front page of the passport.
After collecting all 51 seals, one from each attraction, visitors can get a special seal. "This seal is the symbol of treasure coming into and going out of the Old Summer Palace. Completing the seal collection is like bringing the Old Summer Palace home," said a personnel who works at the park.
According to officials, each seal has been custom-made for the 160th anniversary of the massive loot.