Zoo boss works his animal magic
Share - WeChat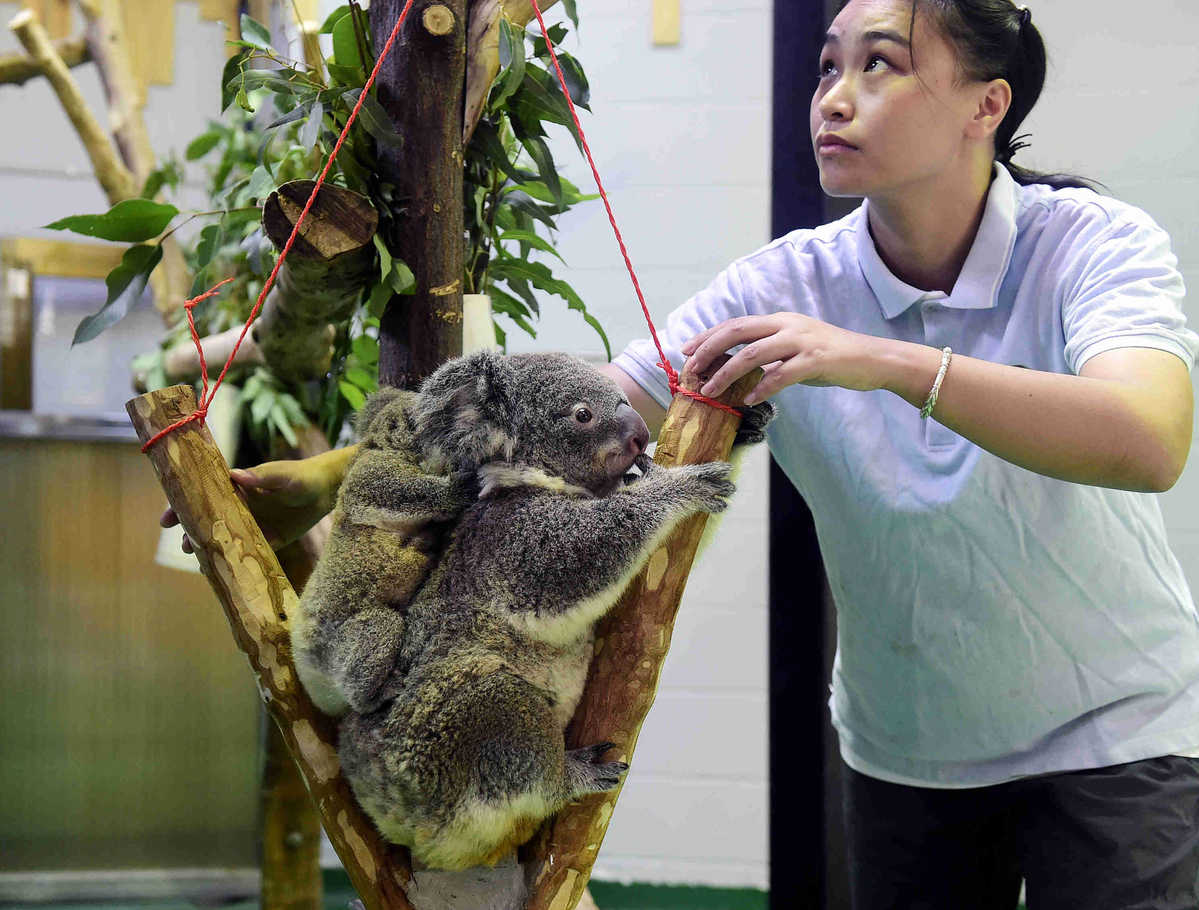 For the first time in several decades, Shen, 37, has been contacted by some of his former classmates, who told him they would visit the zoo.
At the facility, a large board has been erected bearing images of Shen and some of the animals, including an elephant, a giraffe and a giant panda. Chinese characters on the board read: "Thank you for coming to take revenge on me."
It is not the first time the zoo has attempted to attract public attention. On Feb 5, it started to livestream animals' activities and the daily work of its employees. The first sessions were broadcast less than two weeks after the zoo was closed on Jan 24 due to the pandemic.
To date, more than 13 million netizens have followed the livestreams. They watch footage of pandas staring blankly ahead, koalas sleeping all day and orangutans taking care of their family members.
Many netizens posted that watching the animals doing nothing makes them feel relaxed and comforts them. They have also seen from the broadcasts how the workers feed the animals, clean their enclosures and give them physical examinations.
Shen said: "The zoo receives about 5 million visitors a year, but through livestreaming, more people can learn about animal protection. That's the main purpose of these sessions."
After being closed for 51 days, and facing losses of more than 20 million yuan ($2.9 million), when the zoo reopened in March, it received far fewer visitors than usual. It needs a daily income of about 200,000 yuan to operate smoothly.
Shen said he became anxious about the animals' welfare.
"I walked through the zoo after it was shut down. It was a sunny spring day, but all I could hear were the sounds made by the animals," he said.
"It should have been a time for people to be outdoors enjoying the sunshine and for laughing children to chase one another, but there were no such scenes this spring. The silence in the zoo made me feel sad."