Two Chinese granted Pakistani civil awards
By Du Juan | chinadaily.com.cn | Updated: 2020-10-23 16:14
Two Chinese dignitaries were granted civil awards by Pakistan at the Embassy of Pakistan in Beijing on Thursday.
Zhao Baige, vice-chairperson of the Foreign Affairs Committee of the National People's Congress, and Geng Ying, president of the China Cultural Heritage Foundation, received the honor from Pakistan Ambassador to China Moin ul Haque on behalf of Pakistani president.
The prize recognizes their services toward Pakistan and strengthening of China-Pakistan relations, the embassy said.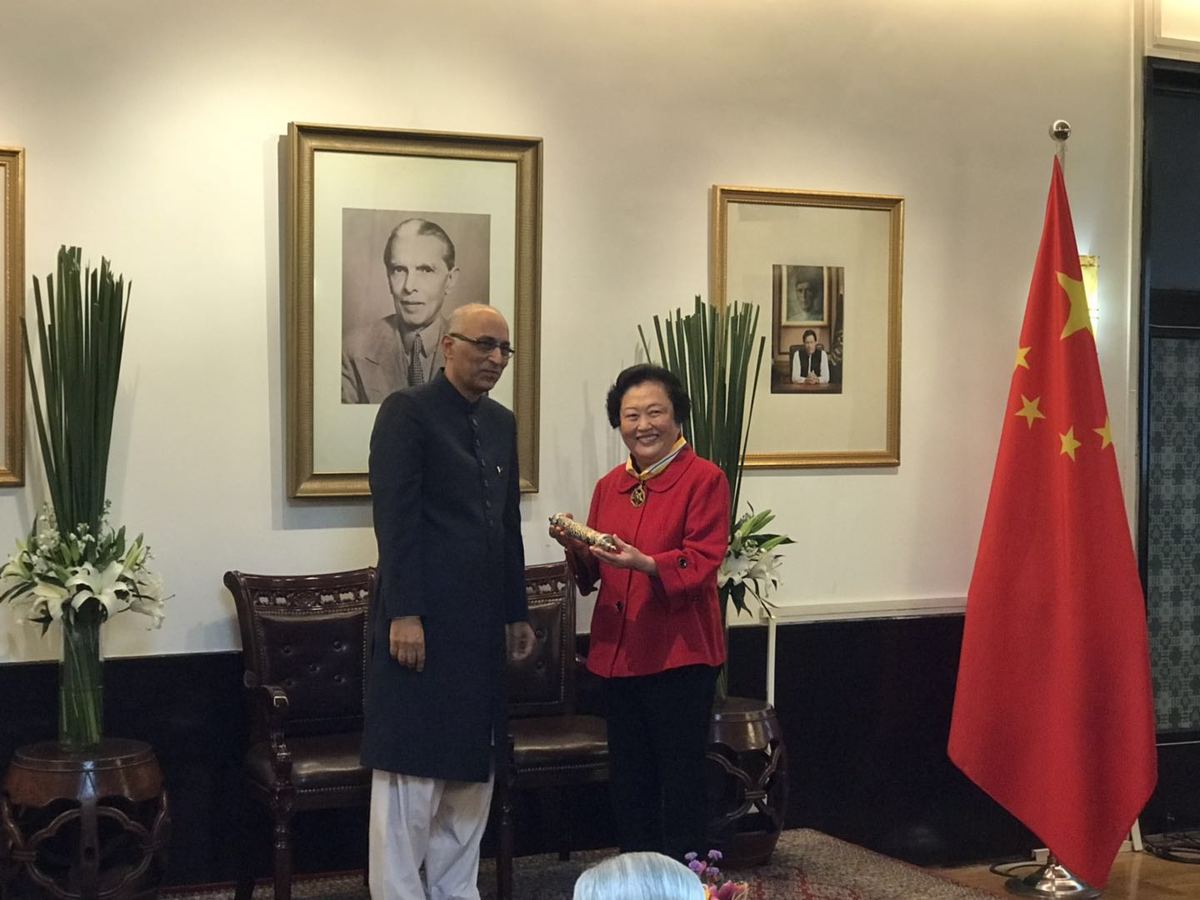 Zhao has played an important role in the materialization of the China-Pakistan Economic Corridor. She launched the Karamay Initiative to promote economic and commercial ties between China and Pakistan. She has also led many delegations to Pakistan to advance economic cooperation, investment and people-to-people exchanges.
Geng and the cultural heritage foundation played a key role in the publication of a bilingual anthology of poetry on the China-Pakistan friendship. She was also prominently involved in the project to start a China-Pakistan "Friendship Bamboo" plantation in Wuhan, Central China's Hubei province.
The presentation of the awards not only reflects acknowledgement of Zhao's and Geng's services in strengthening bilateral ties, but also offers an opportunity to celebrate the historic friendship between the two countries, Haque said.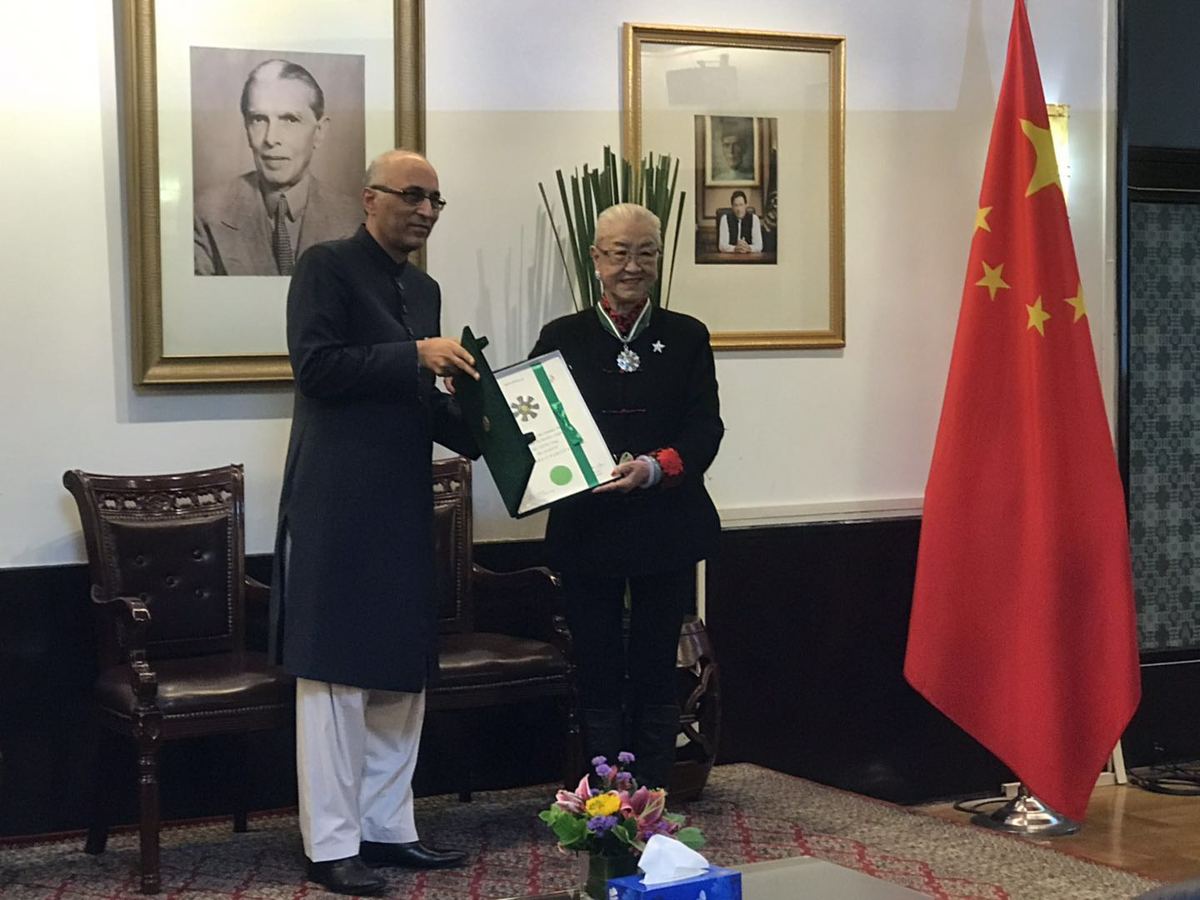 Next year marks the 70th anniversary of the establishment of diplomatic relations between China and Pakistan, the ambassador said, adding "It would be my commitment to take this relationship to a greater height."
"I look forward to more robust, inclusive and comprehensive relations between the two countries, which will not only serve the best interests of our two countries, but will also ensure the stability and prosperity in the entire region and beyond," he said.
Moin ul Haque was newly appointed as Pakistani ambassador to China this August. He was Pakistani ambassador to France for the previous four years.