Zoo worker's death sparks safety debate
Share - WeChat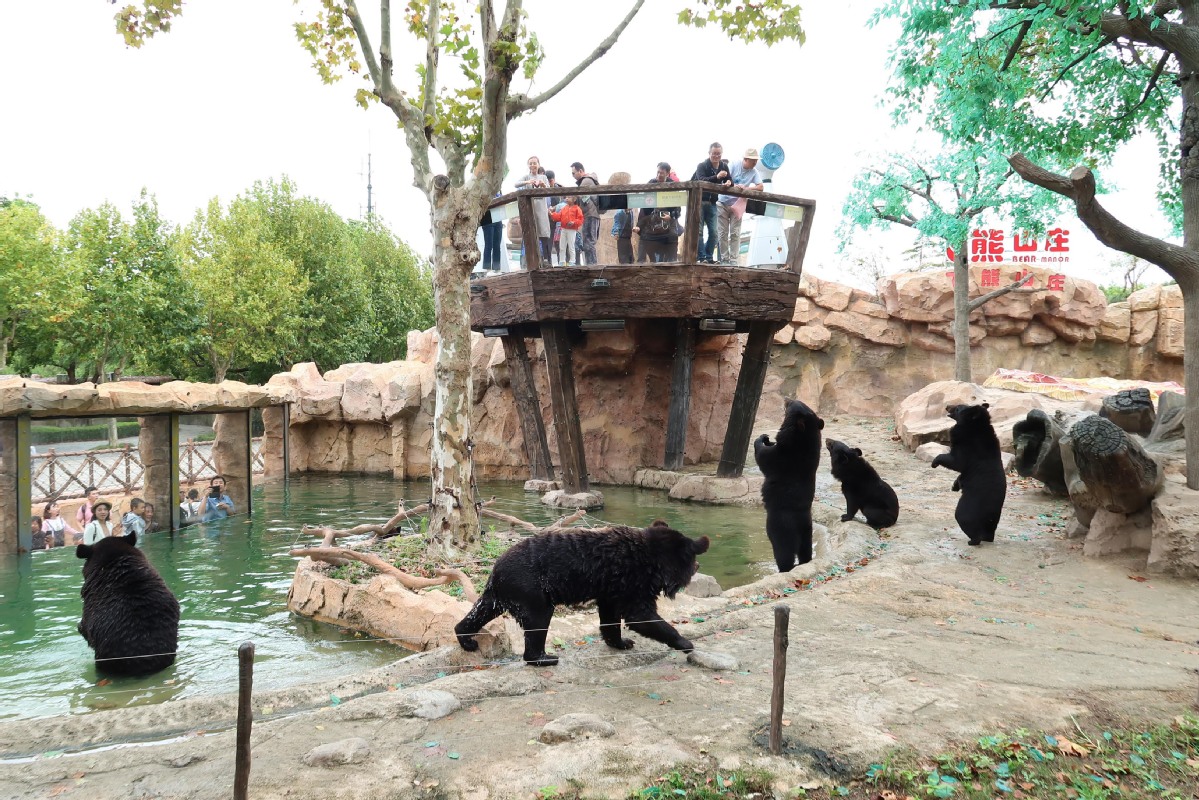 National regulatory standard needed, experts say
The death this month of a keeper who was attacked by bears at Shanghai Wild Animal Park has triggered discussion over safety management at zoos.
On Oct 17, the victim was dragged away by a bear before being attacked by a group of other bears in the park's wild animal zone, an area in which visitors must remain in their vehicles.
Some visitors witnessed the incident, according to local media reports.
Zoo and animal protection experts said that in 2010, national forestry and park authorities began to prohibit close interaction between animals and visitors to zoos and aquariums, but this regulation was not implemented well.
In 2017, a regulation was introduced, stipulating that animals must be kept at least 1.5 meters from visitors at zoos through various means. These included installing safety rails between the public and animals' cages, enclosures and ponds.
However, in some instances, such as allowing visitors to tour wild animal zones in their vehicles, the regulation was ignored.
Experts said a compulsory national standard to regulate zoo operations, including safety management for both visitors and workers, should be put in place.
Hu Chunmei, head of the Saving Performing Animals Project, said, "The ultimate way to prevent a repeat of such tragedies is to minimize interaction between animals and people at zoos and keep them sufficiently far away from each other."
The Saving Performing Animals Project is run by the China Biodiversity Conservation and Green Development Foundation, an NGO based in Beijing.
Hu suggested zoos switch from being interaction-oriented to instilling public awareness to better keep people safe and protect the animals.
According to experts, reduced interaction between animals and people also helps lower the risk of zoonotic diseases being spread.