Erdogan dares US to impose sanctions
By REN QI in Moscow | China Daily | Updated: 2020-10-27 10:20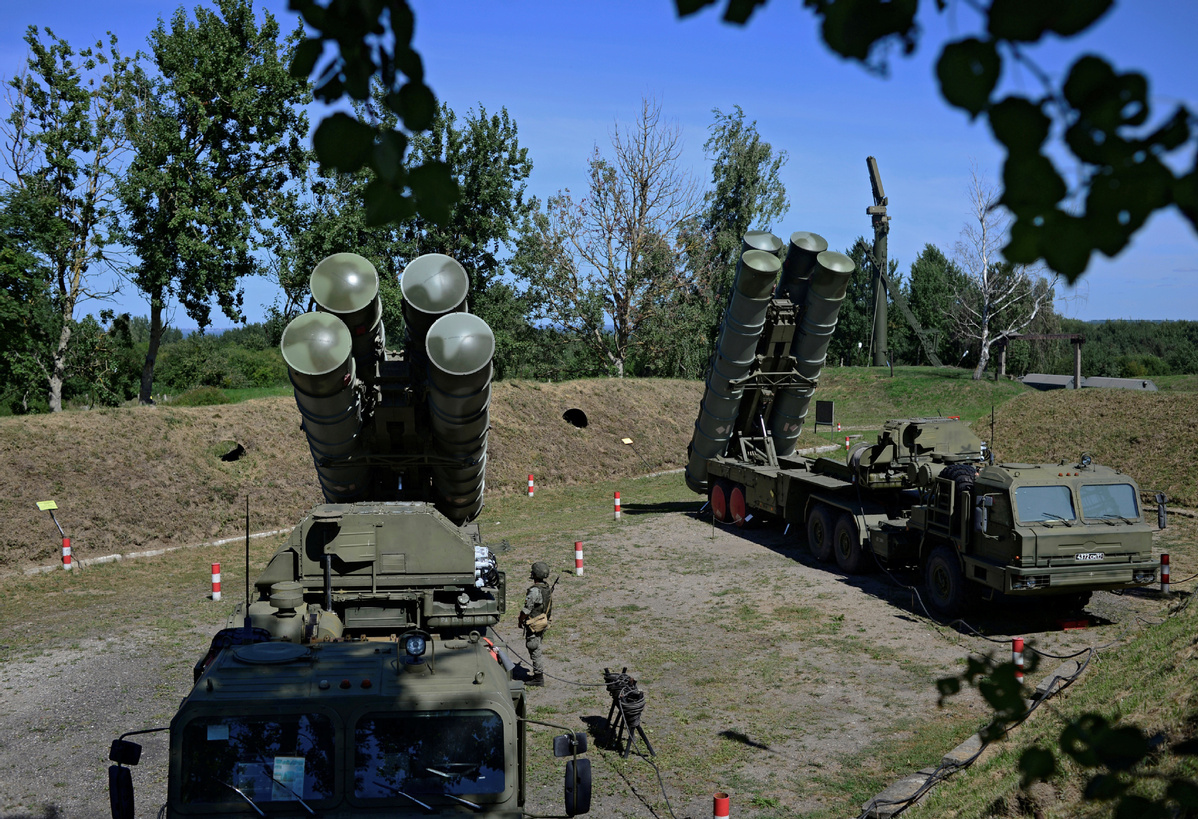 Ankara will adopt Moscow's S-400 air defense system regardless of the strong opposition it aroused from the United States, Turkish President Recep Tayyip Erdogan has said.
Tensions between the two NATO allies appeared to be growing, following the latest war of words between the two over the purchase of the S-400 system.
The US Department of State and the Pentagon had earlier condemned the first test of the Russian-made S-400 system by Turkey on Friday, and threatened to impose sanctions.
"We stepped in for the F-35, you (the US) threatened us," Erdogan told a televised ruling party meeting in the eastern city of Malatya on Sunday.
He recalled that Turkey "has paid money for F-35 fighter jets but the US have delivered none".
"The US does not understand whom it is dealing with. You said to send the S-400s back to Russia. But we are not a tribal state, we are Turkey," Erdogan said.
Turkey signed a deal to buy the S-400 missiles from Russia back in 2017, and the first deliveries began in July last year.
The dispute over the S-400 system, which NATO says poses a threat to the military alliance and particularly endangers the technical secrets of the F-35, is among a number of recent disputes between Turkey and some of its NATO allies.
Erdogan said the US was free to use any sanctions it liked.
"Whatever the sanctions might be, don't delay imposing them," he said.
The S-400 test came despite repeated warnings of sanctions from the US State Department if the system was activated.
'Natural process'
Erdogan on Friday confirmed the first test of the S-400 defense system and said: "We are not going to ask America for permission."
He said the tests were part of a "natural process" and made it clear that Turkey would use the S-400 system without integrating it into any NATO command control system-following other alliance members who have S-300s.
For months, Washington warned Ankara that it risked sanctions under the Countering America's Adversaries Through Sanctions Act if the S-400 system were activated. US President Donald Trump, however, has held back on implementing the sanctions amid hopes Erdogan will not go ahead with activating the missiles.
Even before Erdogan's statement, the US Department of State said that Turkey's actions were running counter to its obligations within NATO. The Turkish defense ministry denied the US' accusations.
The Pentagon responded on Friday, with a harshly worded statement, stopping short of accusing Turkey of betraying the alliance.
The testing risked serious consequences for the security relationship between Washington and Ankara, Chief Pentagon Spokesman Jonathan Hoffman said in a statement, adding that an operational S-400 system is inconsistent with Turkey's commitments as a US and NATO ally.
Agencies via Xinhua contributed to this story.