Pakistan's pioneering potter a true chin-novator
Share - WeChat Armless sensation proving there's more than one way to cue a shot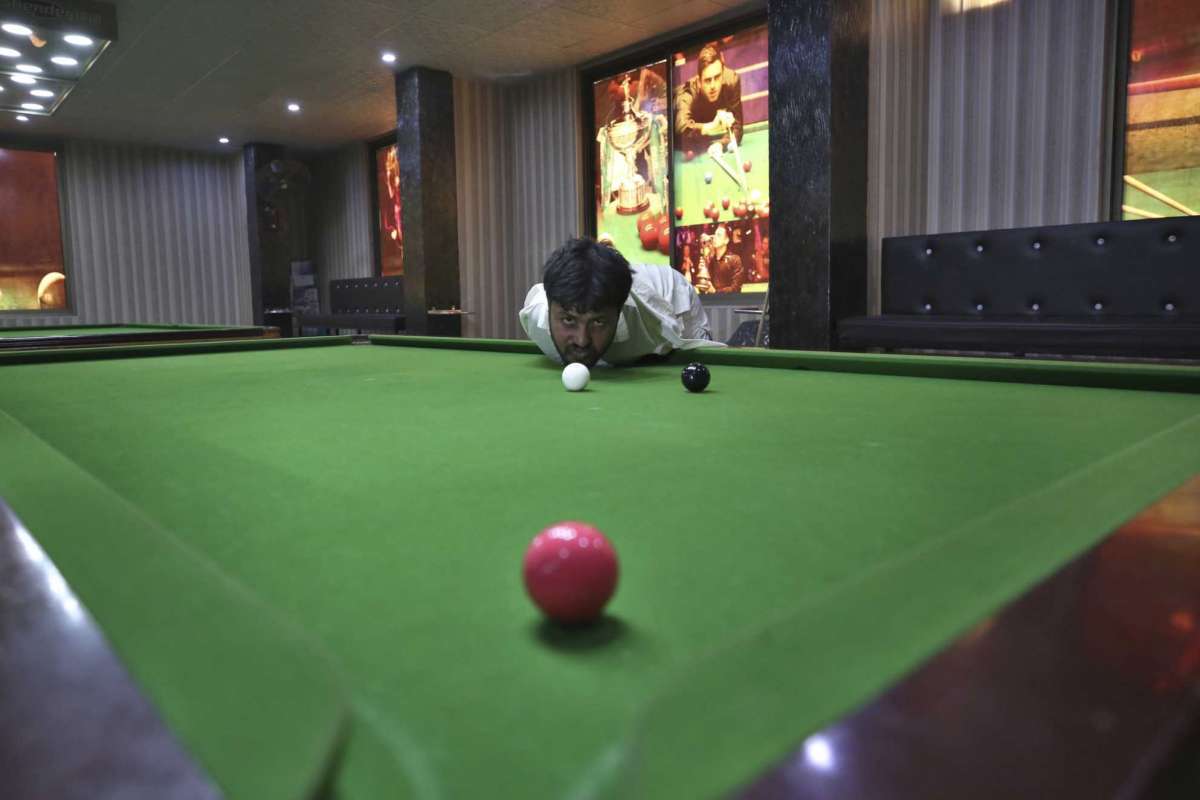 Mohammad Ikram leans over the snooker table, his face at almost touching distance behind the white ball as he assesses his options, then knocks it with his bearded chin.
At the other end of the table a moment later, a red ball drops into the corner pocket.
With a twist of the neck this way, or a lighter nudge another, the 32-year-old Ikram has worked out how to pot snooker balls without the use of a cue stick.
He was born without arms. He lives in a dusty rural town in the northeast of Pakistan in Punjab province. He hasn't let anything stop him from fulfilling his childhood dream of playing the game of snooker.