China drives up JLR's Q2 results
By Li Fusheng | chinadaily.com.cn | Updated: 2020-10-29 09:55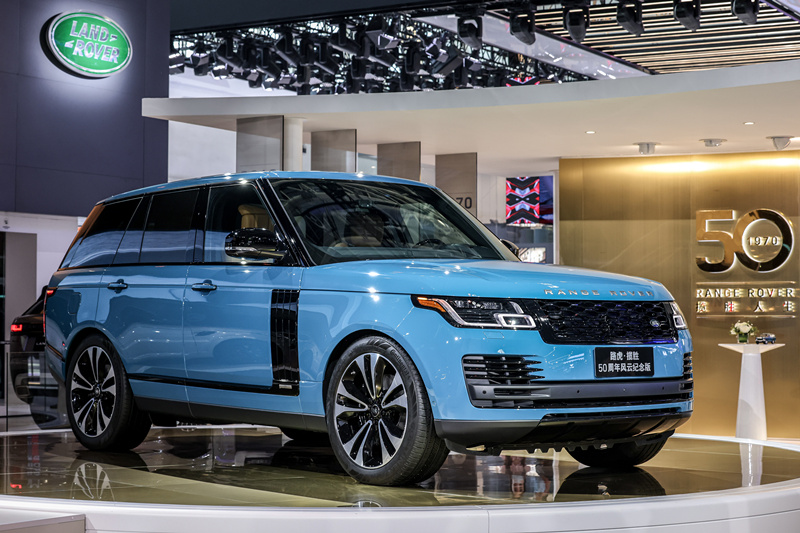 Jaguar Land Rover's sales recovery in China has brought strong results for the second quarter of the British premium carmaker's fiscal year.
The carmaker released its financial results on Tuesday, with its global revenue in the three months ending on Sept 30 reaching 4.4 billion pounds ($655.7 million), with a free cash flow of 463 million pounds, as sales and revenue recovered from the impact of COVID-19 in the first quarter.
Global retail sales in the quarter totalled 113,569 units, up 53.3 percent from the previous quarter, with almost all retailers now open.
Sales in China were up 14.6 percent on the prior quarter while global sales of the new Defender rose to 4,508 units in the month of September, said Jaguar Land Rover in a statement.
Adrian Mardell, Jaguar Land Rover's chief financial officer, said, "While sales and profitability have not fully recovered to pre-pandemic levels in most markets, it was particularly encouraging to see China sales up year-on-year and global sales of the new Land Rover Defender starting to ramp up."
He said the carmaker's Charge+ cost and cash efficiency program also contributed significantly to the better results in the quarter.
"Charge+ remains on track to deliver 2.5 billion pounds of saving this year and, with continued strong liquidity, Jaguar Land Rover is well-placed to benefit from further market recovery in the second half and beyond," Mardell said.
The company expects the recovery in sales, revenue and profitability to continue in the second half of the 2020/2021 fiscal year thanks to Charge+ and an expanded line-up of models.
Jaguar Land Rover CEO Thierry Bollore said, "Although Jaguar Land Rover is not immune to the headwinds impacting the global automotive industry, it has the foundations in place to generate long-term sustainable profitability."