WeChat ban stirs Chinese American anger toward Trump
By LIA ZHU in San Francisco | China Daily Global | Updated: 2020-10-29 23:53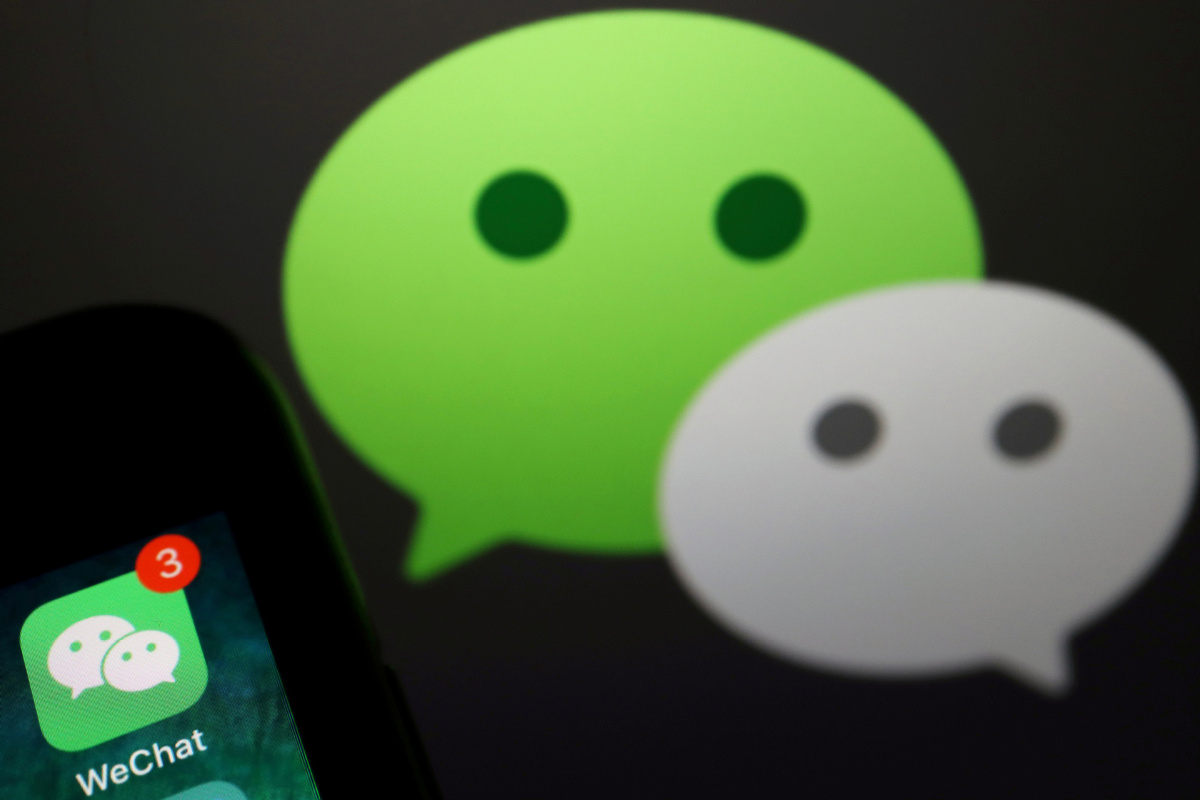 For Sharon, the Trump administration's attempt to ban WeChat was the last straw that pushed her to abandon President Donald Trump in the upcoming presidential election.
The mother of three in the Bay Area participated in efforts organized through WeChat to support Trump four years ago. The Chinese social networking app has been the major platform for Trump's Chinese American base.
Two months ago, Trump issued an order to ban the entire app in the US as part of his anti-China strategy. A federal judge has blocked the ban twice. The government's latest attempt to ban WeChat was denied by the US Court of Appeals for the Ninth Circuit on Monday.
"This election is very important," said Sharon, an immigrant of Chinese background who preferred to be identified by her first name only. She works at home as an online sales representative, so WeChat is not only a way to connect with family overseas, but also is a way to reach potential customers in China.
WeChat has roughly 19 million daily active users in the US, most of them of Chinese descent; they rely on the app for communications, doing business and even worship, according to the nonprofit US WeChat Users Alliance.
For Elaine Peng, a Bay Area-based mental health advocate and educator, WeChat is also an indispensable platform to host lectures and support groups for those fighting mental health problems.
In the past seven years, she has gradually built up two WeChat groups of more than 500 people. "If the ban did go through, we would lose contacts of those service recipients and it would be impossible to put them back together," said Peng, president and CEO of the Mental Health Association for Chinese Communities.
Peng said that the WeChat ban also has worsened the emotional state of her service recipients, who view the support groups as a haven and hope, especially in a time of rising racism against Asian people.
"We are seeing a lot of racially biased rhetoric coming from top government officials, including President Trump himself," she said. "He uses the rhetoric, like 'China virus' and 'kung flu', to demonize Chinese and fuel racist violence against our community."
Peng joined the US WeChat Users Alliance to sue the Trump administration over the executive order banning WeChat. The order was blocked by a federal judge in San Francisco last month due to "serious questions" about users' First Amendment rights. The same judge on Oct 23 denied the second attempt to ban the app, maintaining that the court's assessment of the case is unchanged.
The appellate court judges on Monday unanimously decided that the government has "not demonstrated that they will suffer an imminent, irreparable injury during the pendency of this appeal".
Since the US WeChat Users Alliance filed the suit in August, the organization has received wide support from Chinese Americans. It has raised more than $1 million by Oct 17 and stopped receiving further donations.
"The ruling is an important victory for us and all WeChat users in the US. But we know it's not the end because the government will appeal the ruling to the Supreme Court, and the racism that has been stirred up will not go away easily," said Peng.
To raise the awareness of anti-Asian racism and turn out community members to vote, Peng has organized volunteers to hand out flyers and hosted virtual conferences inviting elected officials and activists.
The WeChat ban is a turning point for many Chinese Americans who were previously Trump supporters or not politically motivated, she said.
Compared with previous elections, Asian Americans are highly motivated this year. A recent Asian-American Voter Survey by AAPI Data, a publisher of demographic data and policy research, showed that 67 percent of Chinese American respondents indicate they have an unfavorable opinion of Trump. Chinese Americans also are the group that has the lowest favorability rating for him, the survey showed.
"Millions of Chinese in the United States use WeChat regularly, and by cutting WeChat it would effectively cut off communications of Chinese with their families," said Russell Jeung, chair and professor of Asian-American Studies at San Francisco State University.
At a recent webinar, he cited the WeChat ban as an example of the Trump administration's anti-China policies, noting that the approach has negatively affected the Asian American community.
Asian Americans are the group that has experienced the most mental health distress because of COVID-19, said Jeung. He recently conducted a survey on 990 young people to understand the impact of racial bias incidents and found 80 percent of the respondents angry about it. "Our Asian American youth who experienced racism are more fearful and more anxious," he said.
Though the WeChat ban has been temporarily blocked by courts, Jeung stressed the anti-China trend employed by the Republican Party that "is passing resolutions that symbolically blame China for the early onset of COVID-19" and "voted against support of Asian Americans during this crisis".
"Vote against people who employ rhetoric that's inflammatory, and instead vote for those who promote anti-racism, civility and respect," he told the Asian community members.