Domestic violence makeup not okay
By ZHANG ZHOUXIANG | CHINA DAILY | Updated: 2020-10-30 08:30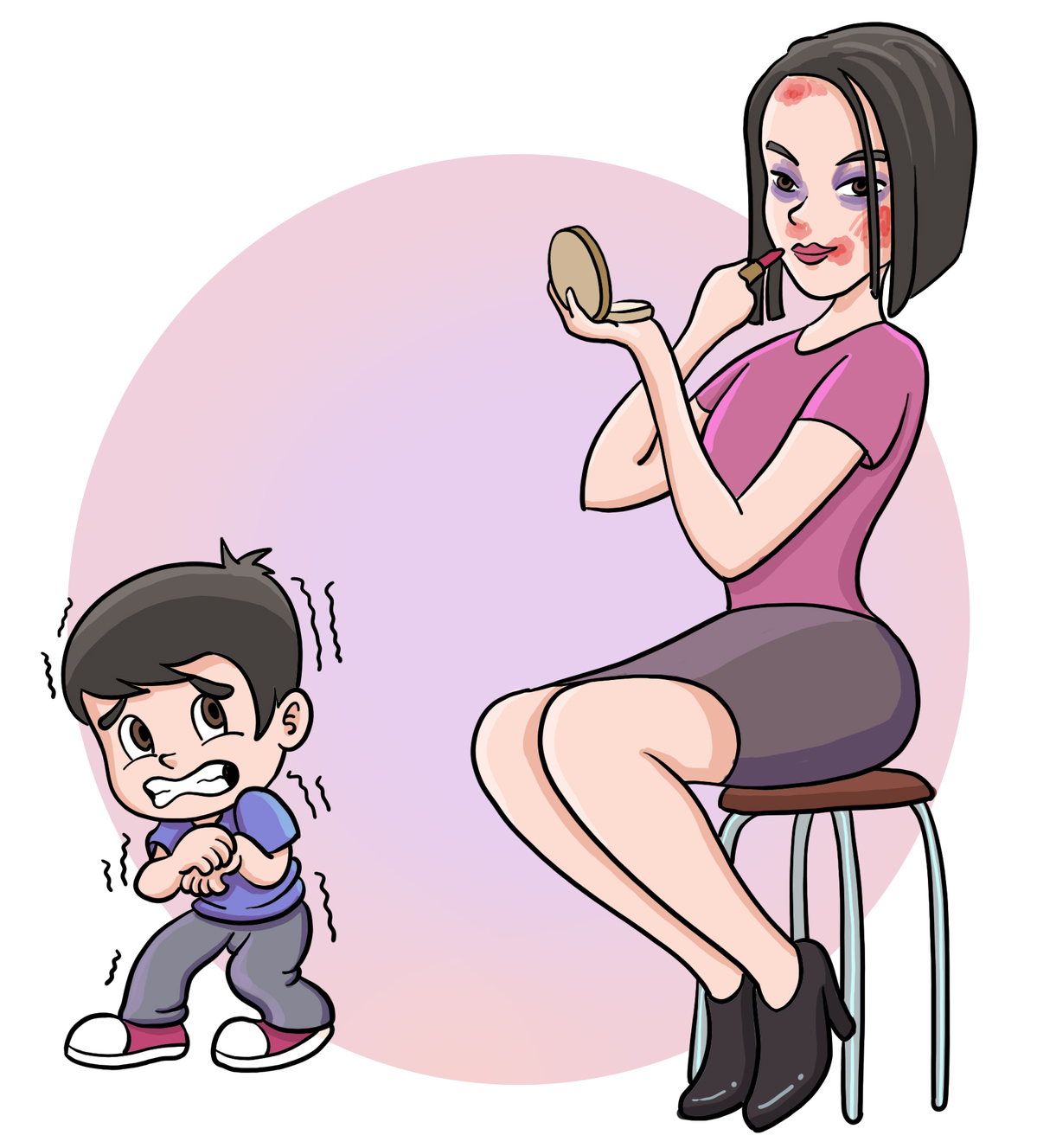 A new kind of makeup is becoming increasingly popular on some short video sharing platforms: the domestic violence makeup.
In the video clips, some women wear makeup that makes them look like victims of domestic violence. They paint their face purple or blue and their lips red to look like blood. Their hair is deliberately messed up and there are dark circles around their eyes.
Naturally, many users of social networking sites have criticized those who came up with the idea, saying it was trivializing a serious issue.
The criticism is not without reason. Many people underplay domestic violence, even refuse to call it violence. Some view it as a kind of "play" among family members, while others insist it is an internal family matter and the law should not have anything to do with it.
It is only thanks to growing awareness that more people are beginning to accept that domestic violence is a crime and the perpetrator should be punished. If this "domestic violence makeup" gains popularity, it might undo the changing mindset and prompt some people to cling to their old, wrong ideas about domestic violence.
Besides, many victims of domestic violence often turn to social media to highlight their ordeal and seek help. If the "domestic violence makeup" becomes popular, people might begin doubting the claims of genuine victims of domestic violence. Some users might even ask those women accusing men of committing domestic violence to provide more evidence in support of their claims.
Worse, some women might actually begin applying makeup and making false allegations about domestic violence in order to draw attention or get someone in trouble.
Therefore, this new fashion trend should not be encouraged, and awareness about domestic violence should be raised.