Vaccine makers might need insurance
Share - WeChat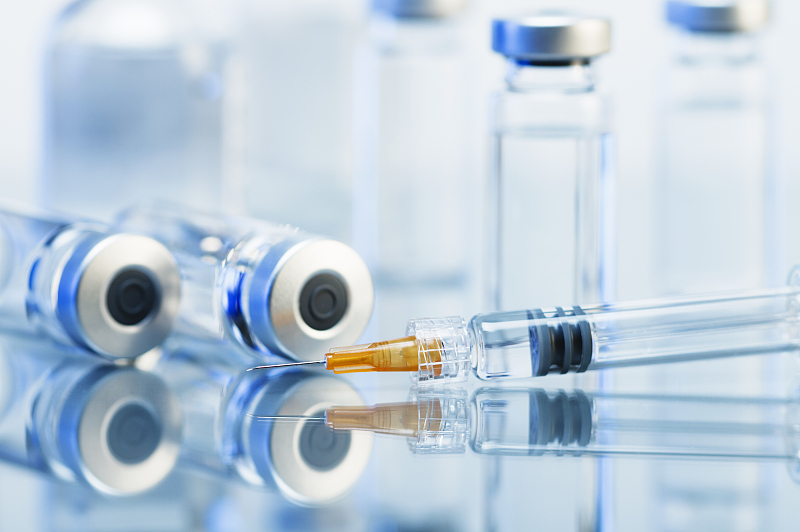 Experts have welcomed a draft regulation on compulsory insurance for Chinese vaccine manufacturers, saying it will better protect the legal rights of vaccine recipients and strengthen oversight of the industry.
The draft regulation, released by the National Medical Products Administration for a month's public consultation earlier this month, includes mandatory liability insurance for all licensed vaccine suppliers on the Chinese mainland to ensure they can provide compensation for recipients injured or killed by substandard vaccines.
It mandates the establishment of a nationwide minimum liability limit, with at least 500,000 yuan ($74,800) in compensation for a death and indemnities for injuries determined by appraisal results.
"The overall safety and quality of domestic vaccines is well guaranteed. But vaccine products, from China or overseas, always carry inevitable risks, so devising an adequate compensation mechanism in advance is necessary," said Du Yifang, a law professor at Fudan University in Shanghai.
By enlisting insurance firms' mediation in disputes arising from inoculations, people will be able to obtain adequate compensation more quickly and cheaply, she added.
China's Drug Administration Law, which also applies to vaccines, already stipulates that people harmed by substandard drugs are entitled to compensation. However, Yang Yue, a professor at Shenyang Pharmaceutical University in Shenyang, Liaoning province, who specializes in administration of the sector, said vaccine makers would likely struggle to afford such payouts.
"Vaccines are administered to a large number of healthy people, so defective products will result in severe harm and cause large-scale incidents," she said. "In addition to seeking accountability, it is equally significant to deliver assistance to vaccine recipients and protect their legal rights.
"Compulsory insurance of vaccines is thus a crucial tool to spread risks traditionally borne by vaccine makers and add an additional layer of protection for consumers."
Scrutiny of the mass production of vaccines in China is intense.
The administration said China approves about 700 million doses of vaccines a year, and it rejected market approval applications for about 19 million faulty doses from 2006 to 2017.
It conducted spot checks on nearly 950 batches of vaccines from 2008 to 2018, with 99.6 percent passing inspection.
Management of the sector was tightened after Changchun Changsheng Bio-tech, a major vaccine producer in Jilin province, was found in July 2018 to have fabricated production and inspection records and to have used expired materials.
A landmark step following the scandal was the adoption of the Vaccine Administration Law, China's first such legislation, which was passed in June last year and came into effect in December.
Zhang He, a lawyer at Tiantai Law Firm in Beijing who specializes in the healthcare sector, said the law stipulates that vaccine makers should participate in compulsory liability insurance, and the draft regulation lays out details for enforcement.
"Vaccine makers will face severe punishment, such as bankruptcy, delisting, heavy fines and even criminal responsibility, and will be unable to shoulder their responsibility to indemnify recipients," he said. "Under these circumstances, insurance programs can step in and ensure recipients receive adequate compensation."
Wang Xiangnan, deputy director of the Chinese Academy of Social Sciences' Insurance and Economic Development Research Center, said compulsory insurance will also help step up supervision of vaccine production.
"Insurance firms will set premium rates based on a risk evaluation of a vaccine maker, motivating them to further ramp up safety precautions," he said. "When an incident occurs, enlisting insurers in analyzing causes and appraising losses will also help improve efficiency and promote fairness during the process."
But while experts have hailed moves toward compulsory insurance for vaccine makers, they are divided on whether exclusions listed in the draft regulation are too extensive.
According to the draft, insurers would be exempted from covering expenses arising from adverse reactions, faults of third parties, deliberate illegal acts of license holders and inoculation accidents.
Yang said responsibilities for such events are clarified in other provisions of the Drug Administration Law and Vaccine Administration Law.
"The current legal system has devised a comprehensive network for compensation," she said. "The key is to monitor the effects of these policies in real-life situations and make adjustments accordingly."
Zhang said China's vaccine management framework is quite rigorous, so if substandard vaccines are spotted, they are most likely to be traced back to illegal acts during production, which are excluded from the proposed insurance policy.
"So under the draft rule, we might see few cases eligible for claiming insurance," he said.