Deadly earthquake hits Turkey and Greece
By Bo Leung in London | Updated: 2020-10-30 20:17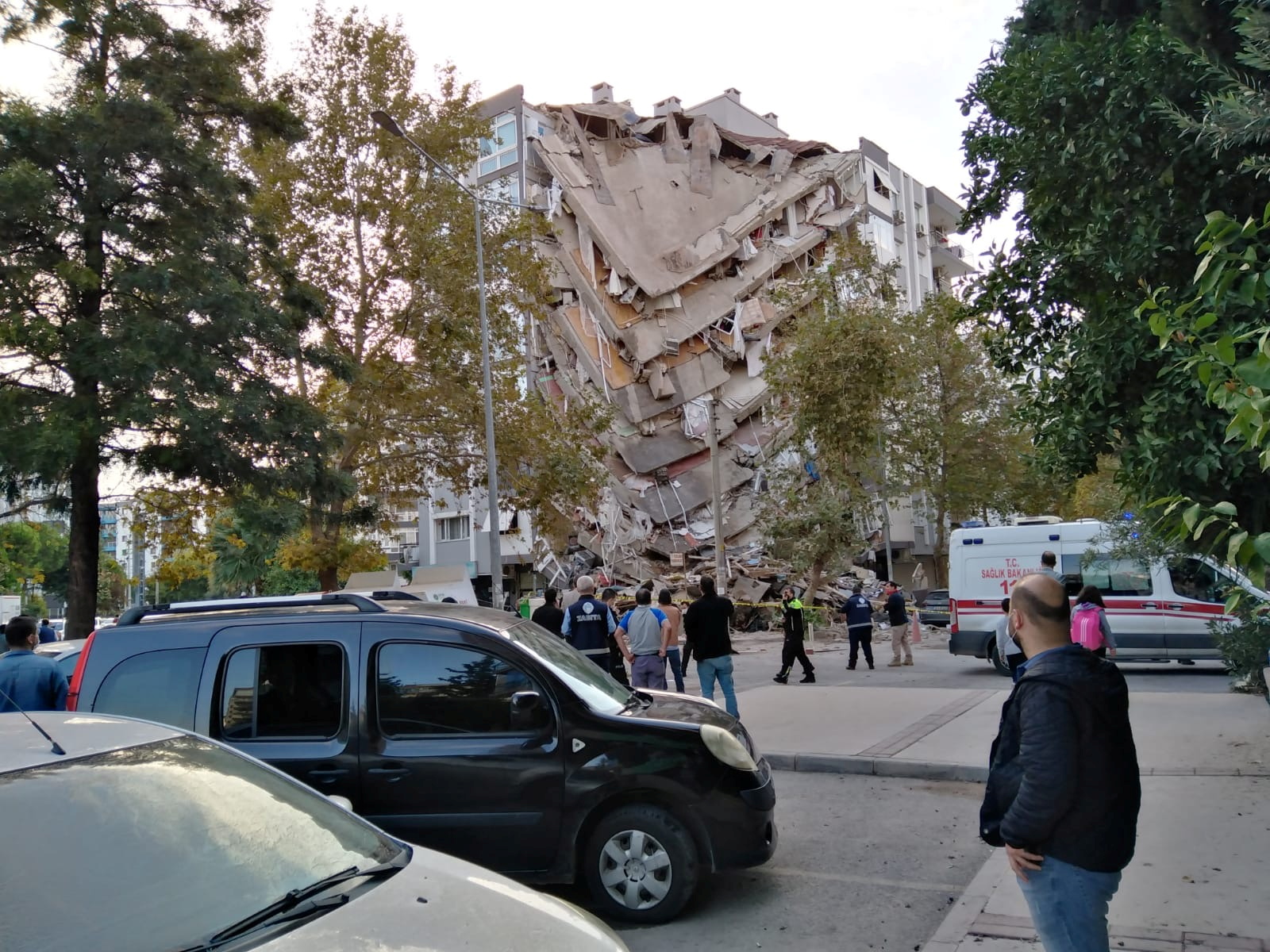 A massive 7.0-magnitude earthquake has hit parts of Greece and Turkey killing at least 12 people and leaving more than 400 people injured.
The number of dead and injured is expected to rise as the tremor brought down buildings and set off tidal waves that slammed into coastal areas and nearby Greek Islands.
Two people died on the Greek island of Samos, officials there said.
Turkey's Disaster and Emergency Management Presidency, or AFAD, said the earthquake was centered in the Aegean Sea at a depth of 16.5 kilometres.
Turkish authorities put the magnitude of the earthquake at 6.6, while the US Geological Survey said it was 7.0.
Media footage showed collapsed buildings in the Turkish city of Izmir. AFAD said that search and rescue operations at 17 collapsed or damaged buildings continued.
The mayor of Izmir, Tunc Soyer, said around 20 buildings came down in the province. Izmir's governor said 70 people had been rescued from under the rubble.
The earthquake was also felt across the eastern Greek islands and even in the Greek capital, Athens.
Local media reported the earthquake caused a mini-tsunami that swept through coastal towns on the Greek Island of Samos, where a number of buildings were damaged.
Residents of the Samos, which has a population of about 45,000, were urged to stay away from coastal areas, Eftyhmios Lekkas, head of Greece's organisation for anti-seismic planning, told Greece's Skai TV.
Greek Prime Minister Kyriakos Mitsotakis called Turkish President Tayyip Erdogan on Friday, to offer condolences for the "tragic loss of life from the earthquake that struck both our countries".
"Whatever our differences, these are times when our people need to stand together," Mitsotakis wrote on Twitter.
Erdogan said the government would help those affected by the quake "with all the means available to our state".
Tensions are running high between the two countries over rights over areas of the eastern Mediterranean thought to be rich in natural resources.