Self-reliance not a global decoupling
Share - WeChat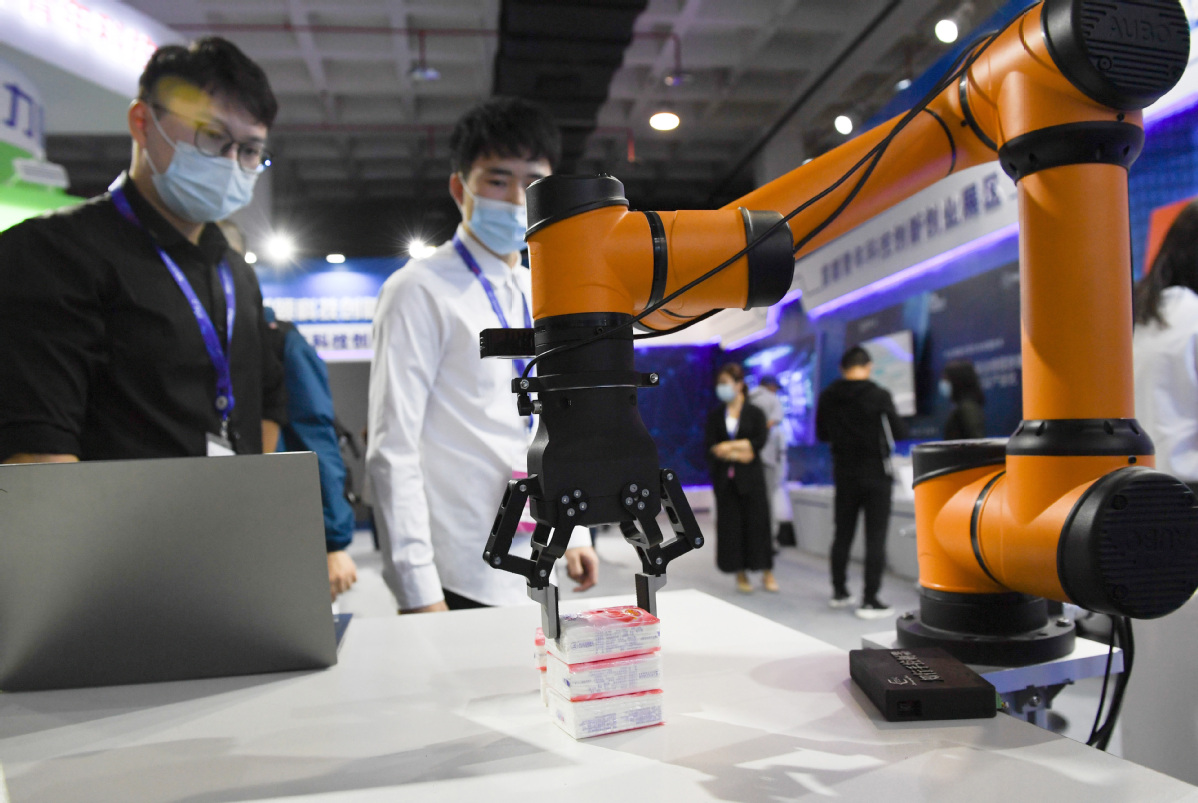 Campaign to boost homegrown tech becomes strategic economic pillar
China will expand international scientific cooperation on climate change, energy, public health and other topics of global concern by setting up new research funds to support scientists around the world to jointly tackle these subjects, Wang Zhigang, minister of science and technology, said on Friday.
At the same time, China will strengthen intellectual property protection, optimize its legal and policy environment to support research and innovation and provide more opportunities and convenience for foreign scientists to work in the country, he added.
China will uphold the central role that innovation plays in modernizing the country and turn self-reliance in science and technology into a strategic pillar for national development, according to the communique of the Fifth Plenary Session of the 19th Central Committee of the Communist Party of China, which was released on Thursday.
This is the first time that the nation's planners place self-reliance in science and technology at the forefront of all projects in the five-year plan, Wang said at a news conference hosted by the CPC Central Committee. However, some foreign media have interpreted this measure as China closing itself off from the world.
"Being self-reliant in science and technology is not in conflict with being open and cooperative," Wang said. "Open cooperation has been a key component of China's path toward independent innovation. On the other hand, self-reliance is the basis and prerequisite of conducting fair and mutually respected cooperation with other countries."
He added that: "China will never close its doors and try to innovate all by itself. China's science and technology innovation and development is increasingly reliant on the world, and the world's progress is also increasingly needing input from China."
Wang said China needs to be self-reliant in science and technology because key technologies cannot be bought. At the same time, China hopes to learn more from other countries, share its own scientific achievements with the world and contribute to jointly tackling global issues.
"We now need to find solutions from science, technology and innovation more than ever before," Wang said. "Only through scientific and technological innovation can we find opportunities in crisis and find new areas for development."
China's scientific community will focus on tackling the world's scientific frontiers, promoting high-quality economic growth, meeting the nation's major needs and safeguarding the lives and health of the people, he said.