View from the very top
Share - WeChat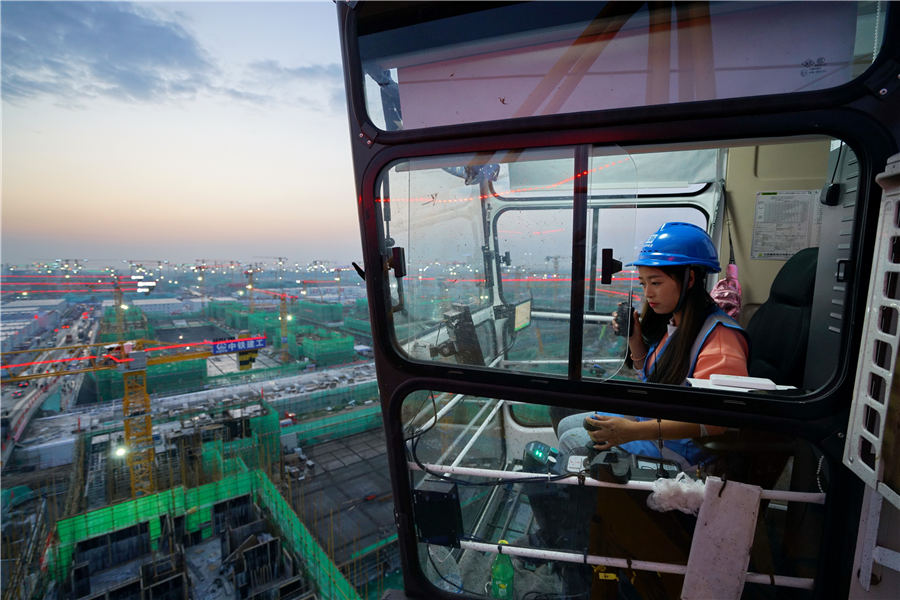 The distance between Xiongan New Area in North China's Hebei province and Mabian in Southwest China's Sichuan province is more than 2,000 kilometers. Jina Xiaohu, 23, and Aluo Chunmei, 22, who have lived in the mountains since childhood, never thought they would work in Xiongan one day.
The couple are now working as tower crane drivers at the construction site of a resettlement housing project in Rongdong district in Xiongan. They have taken turns on duty since they arrived in July this year.
Located about 100 kilometers southwest of Beijing, the new economic zone was set up to take over Beijing's functions not essential to its role as the nation's capital. The non-capital functions include universities, medical institutes, enterprise headquarters and financial institutions. With an eye on the ongoing projects in Xiongan New Area, like urban communities and suburban parks, the government is pushing forward with an ambitious plan to transform the dusty plains of Hebei province near Beijing and Tianjin into a dynamic green model city by using cutting-edge technology.