Travel rebound fuels optimism
By WANG MINGJIE in London | China Daily Global | Updated: 2020-11-03 09:01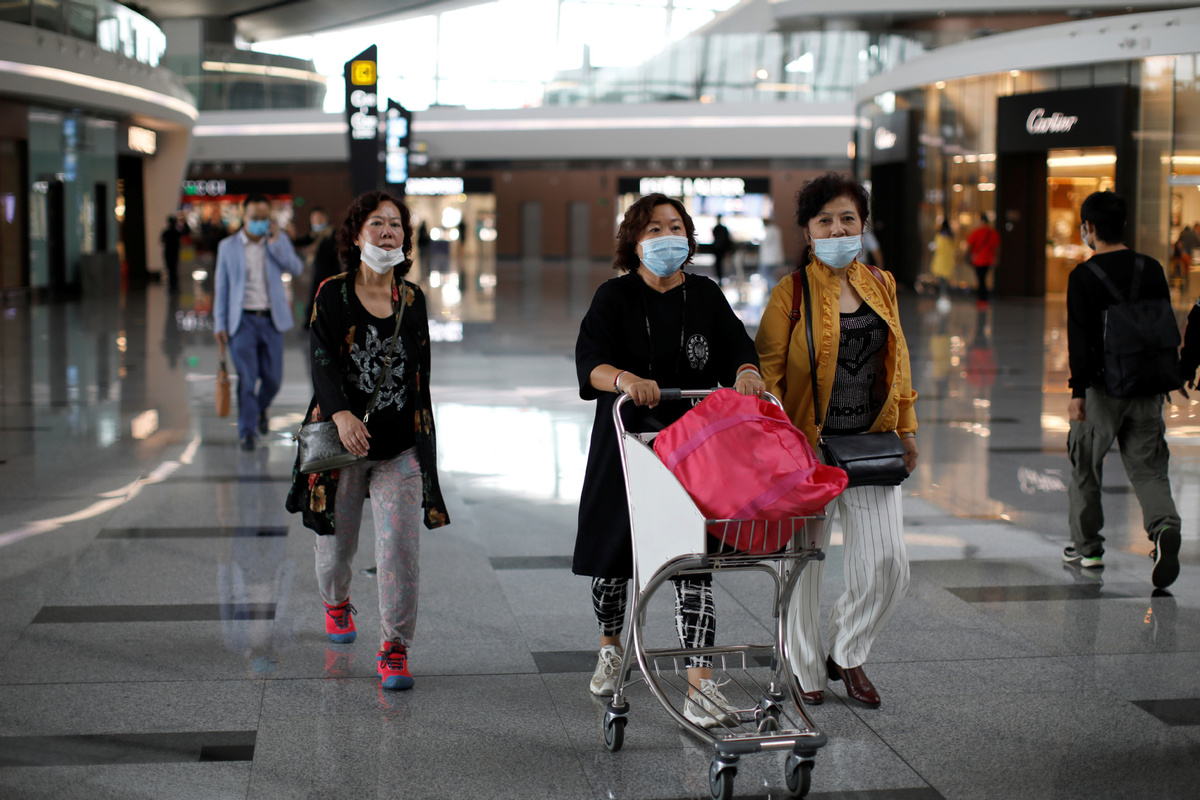 Domestic tourism figures offer post-pandemic hopes but vaccine still crucial, analysts say
The strong rebound of China's domestic travel during the country's annual Golden Week holiday last month has given international destinations hope that Chinese tourists are still willing to travel and can be a major driver for the recovery of pandemic-hit global tourism, but experts warn this might not occur until a COVID-19 vaccine is widespread.
China recorded 637 million domestic tourists over the weeklong national holiday in October, which generated revenue of 466.6 billion yuan ($69.8 billion), reaching 79 percent of last year's level, according to statistics from China's Ministry of Culture and Tourism.
The figures pointed to a considerable improvement compared to the three-day Dragon Boat Festival vacation period this June, when there were 48.81 million visitors, accounting for 50.9 percent of last year's level.
"This is clearly a strong sign that Chinese people are very keen to travel again and to engage in tourism activities," said Dimitrios Buhalis, deputy director of the International Centre for Tourism and Hospitality Research at Bournemouth University. "Tourism and travel have become inelastic activity and expenditure for the Chinese middle class and it is one of the 'luxuries' and a status symbol."
"China is getting out of the pandemic faster than other countries around the world, which dealt with the pandemic differently, and as a result we can see that domestic tourism is recovering faster during the Golden Week," Buhalis said.
Wolfgang Arlt, director of the China Outbound Tourism Research Institute, said China's recent tourism turnaround "has shown the world that Chinese still have enough money to travel and also are not afraid to be in crowded environments like railway stations or national parks".
"For the rest of the world, it is now with envy to see all these people enjoying themselves and also the low numbers of COVID-19 infections in other Asian countries like Vietnam or Thailand, while Europe and the Americas witness an increase of infections and-to a lesser degree-of deaths resulting from the virus," he said.
Restrictions on travel introduced in response to the COVID-19 pandemic continue to hit global tourism hard, with latest data from the World Tourism Organization showing a 70 percent fall in international arrivals for the first eight months of 2020.
The drop represents 700 million fewer arrivals compared to the same period last year and translates into a loss of $730 billion in export revenues from international tourism, which is more than eight times the loss experienced on the back of the global economic and financial crisis a decade ago.
Arlt pointed out that the tourism organization numbers over the last eight months still include Chinese overseas travel in January, when the Hong Kong and Macao special administrative regions each received more than 2 million arrivals from the Chinese mainland and more than 1 million for Thailand. "Without these visits, the decrease in international travel could be even worse," he said.
As Chinese tourists were responsible for one out of eight international trips last year, Arlt said Chinese outbound tourism will be a major force in the recovery of the international tourism market, especially for many destinations that do not have a major domestic market and rely heavily on Chinese visitors.
Buhalis said: "In the short and medium term, outgoing leisure travel will most likely be discouraged as the pandemic is still at dangerous levels in many regions around the world, but in the long run, it is clear that Chinese tourists will contribute to international tourism globally."
In a bid to help revive its tourism industry, Thailand has rolled out a special tourist visa scheme, which saw the arrival of two batches of Chinese visitors, after borders were closed to stem the spread of COVID-19 since March.
Hong Kong and Singapore have reached an in-principle agreement to open an "air travel bubble", which allows people to travel between the two Asian economies without requiring restrictive quarantine measures.
"I am convinced that we will see two positive effects in the coming months: In East and Southeast Asia, the defeat of the virus will mean that travel can be restarted without quarantine measures, but with strict rules for testing and wearing masks," Arlt said. "For the other parts of the world, the vaccines, which hopefully will become available from next month, will change the situation gradually and will allow bubbles and corridors also for trips to Europe and other destinations."