Xi sends sympathy to Algerian leader with coronavirus
By ZHANG YUNBI | China Daily | Updated: 2020-11-07 09:40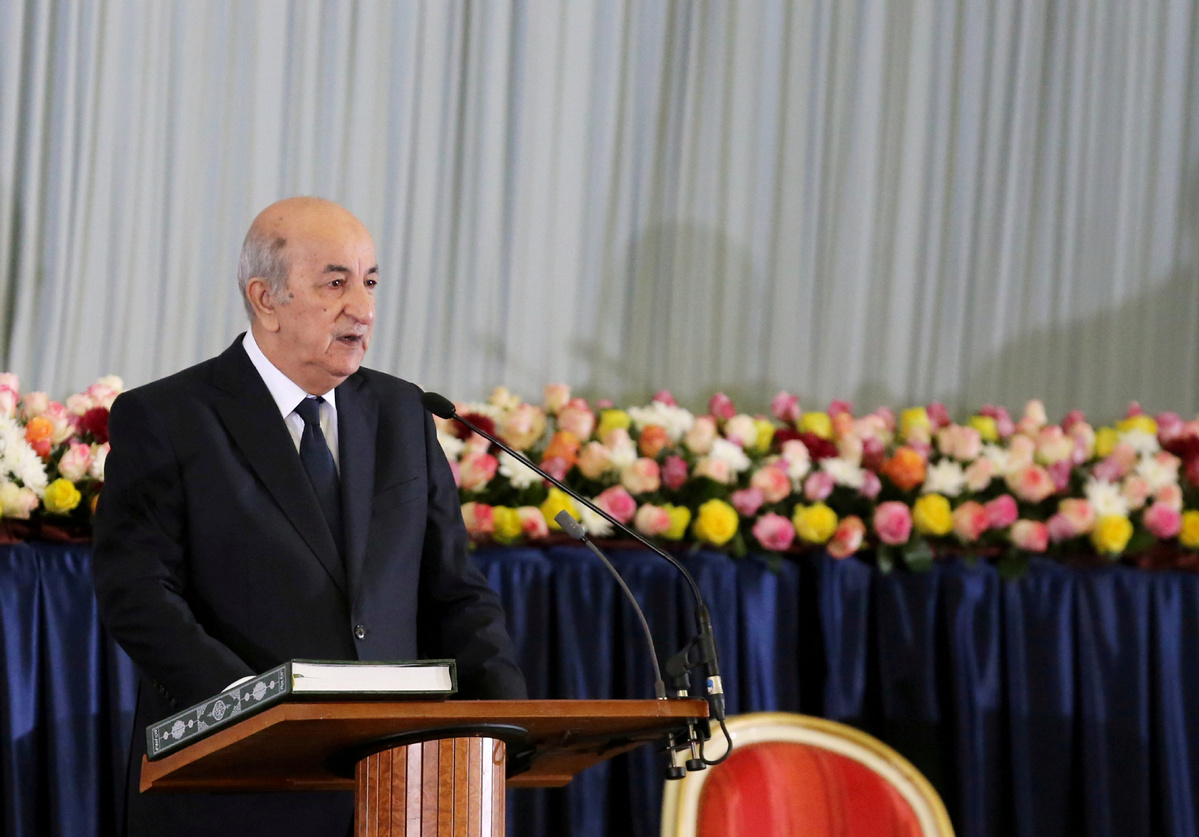 President Xi Jinping has conveyed his sympathy to Algerian President Abdelmadjid Tebboune after the North African leader contracted the coronavirus.
In a message that was made public on Friday, Xi said he had learned that Tebboune was hospitalized for examination and treatment, and that he would like to express his sympathy and wish the Algerian president a speedy recovery.
The Algerian President's Office confirmed on Tuesday that Tebboune was infected with COVID-19.
His condition has gradually improved during his treatment in a German hospital, the office said in a statement.
It announced on Oct 28 that Tebboune, 74, was transferred to Germany for a thorough physical examination on the recommendation of his doctors.
Tebboune had been admitted to a specialized unit at a military hospital in the capital Algiers on Oct 27.
The president began a self-imposed quarantine on Oct 24 after contact with senior officials who had shown symptoms of the virus.
By Friday afternoon, Algeria had recorded 57,942 coronavirus infections, with 1,964 deaths, according to the World Health Organization. Some 40,570 people have recovered from COVID-19.
The country of 44 million people reported no new coronavirus cases from the previous day.
Tebboune served as a regional governor in the 1980s and later joined the cabinet of then-president Chadli Bendjedid, before leaving politics.
He returned as a government minister in 1999 and had a brief stint as prime minister under then-president Abdelaziz Bouteflika in 2017.
Xinhua and agencies contributed to this story.