Super League striker rebuilding career in wake of traffic-violation controversy
Share - WeChat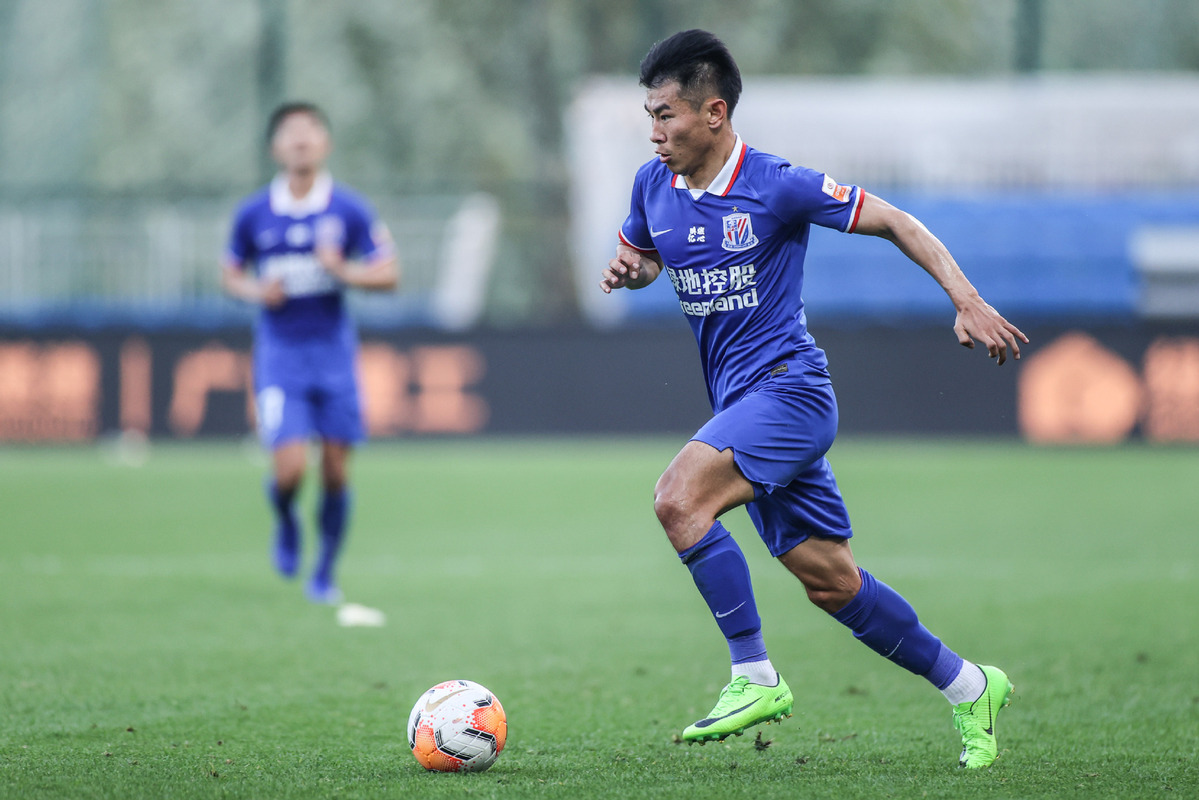 A brush with the law earlier this year almost cost Chinese international Yu Hanchao his career. However, after been offered a second chance by Shanghai Shenhua, the veteran midfielder is putting those dark days behind him and embarking on a new journey.
"The traffic violation has had a big effect on me. And even now, I cannot fully digest it. It's very hard for me," Yu told Nanfang Metropolis Daily. "That incident cost me a lot. But to look at it from another perspective, throughout the process, many of my teammates and colleagues gave me a lot of support.
"I never expected that so many people would still encourage me, support me and help me. But I can only count on myself to walk out of it. It takes time. It is definitely a scar in my career."
Yu lost his freedom and his job after a video showing him doctoring the license plate on his Mercedes 4x4 in an apparent attempt to dodge local traffic restrictions was posted online in April.
The footage attracted the attention of Guangzhou traffic police, who fined Yu 5,000 yuan ($700), added 12 penalty points to his license and held him for 15 days in administrative detention. Shortly after, he was fired by defending Chinese Super League champion Guangzhou Evergrande, which decided Yu had "severely violated "the club's disciplinary code.
Before the incident, Yu had an almost perfect public image. Capped 59 times for his country, he was considered among the most consistent Chinese midfielders of his generation, winning five CSL titles and one AFC Champions League crown with Evergrande. Off the pitch, he had steered clear of controversy and was renowned for his charity work, having donated to leukemia patients and Wuhan's COVID-19 epidemic relief efforts.
Despite the circumstances of his departure, Yu said that he enjoyed every minute of his time at eight-time CSL champion Evergrande.
"I have a very deep connection with Evergrande," he said. "When I came to Evergrande, the teammates, coaches and leaders of the club back then helped me fit into the team. I felt the true happiness that professional soccer can bring to people in Evergrande. That atmosphere inside the team was truly rare.
"Evergrande has many great foreign players, but I still found my own role in the team. I contributed to those achievements, and I was satisfied with my efforts.
"But I made my mistakes... I never expected I would leave that suddenly. I've been sad for a while. And I will find a chance to say a proper goodbye to my Guangzhou fans."
Yu transferred to Shenhua in July, scoring one goal and providing one assists in 16 CSL appearances, six of them starts. Shenhua ranked seventh in the 16-team CSL this year after giving Shanghai SIPG a scare in a 5-6 aggregate defeat in the first round of the season's second-phase championship group.
"I always remembered Shenhua as a strong team with a rich history in the CSL," Yu added. "It doesn't matter if the club has good results or not in a season, Shenhua always has a good reputation."
"As a professional player, I have the same attitude on the pitch. Different teams have different tactics and players, but I have same mentality towards each training session, match and life."
Yu, though, acknowledges that at 33 time is running out on his pro career.
"The coach controls my playing time on the pitch in case I get injured. The more games I play, the better my body can adjust to the pressure," said Yu. "Some say I'm 33 years old and it's time for me to consider retirement, but I can still recover with my resilience. I cherish each game I play."
Speaking of Shenhua head coach Choi Kang-hee, Yu said he admired the spirit the South Korean brings to the squad.
"I think it's his stubbornness, which I appreciate a lot," said Yu. "He sticks to the path he thinks is right for the team. There might be questions and misunderstandings, but he sticks to his guns. And his way has proven to deliver results.
"He's famous for his stubbornness, but off the pitch he's really a kind man. People can see he's always strict with players, but he's a friend to us and always thinks of us."
After victory over Hebei China Fortune in the seventh-place playoff on Tuesday, Choi made it clear he was not satisfied with mid-table mediocrity and vowed to build a stronger team next term.
"I wish to thank all the players who fought until the last minute of this season," said Choi. "This season has not been satisfactory, but we still see hope and progress during this tough year. So we will build this team step by step with hope for the future."