Kenyan farmers ward off elephants with bees
China Daily | Updated: 2020-11-17 10:13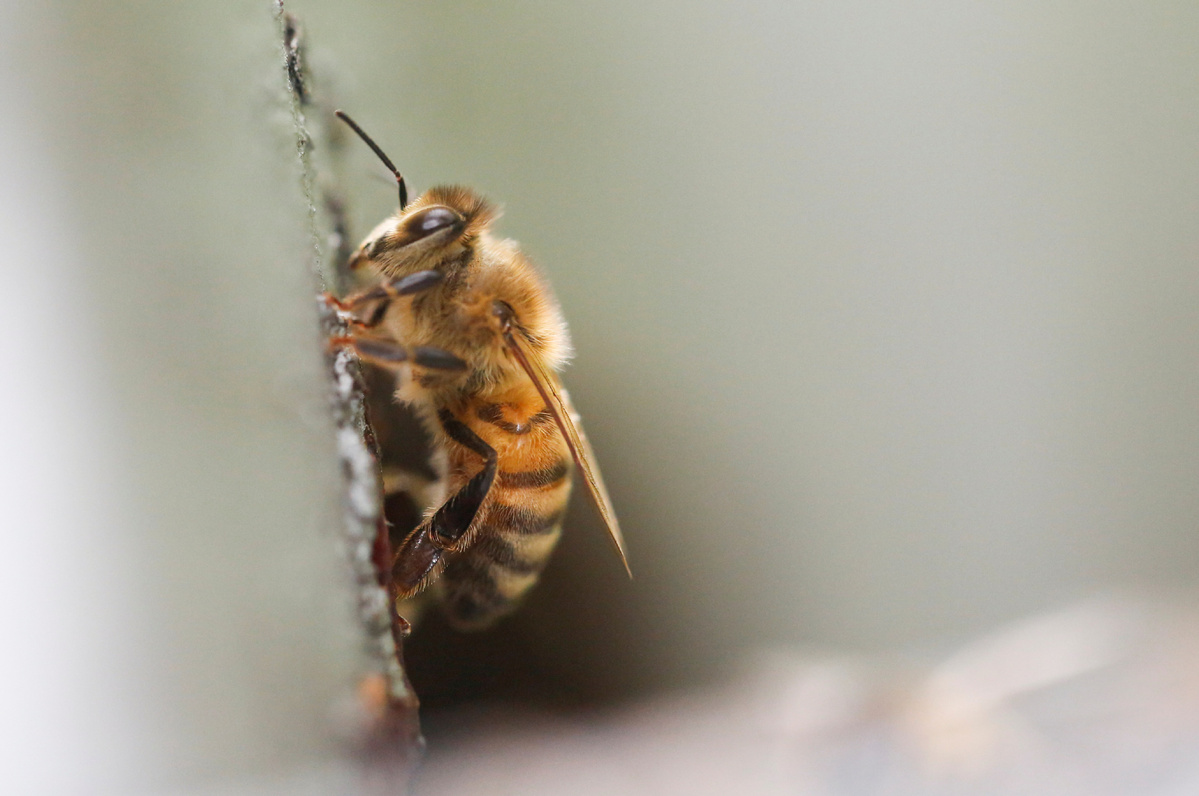 NAIROBI, Kenya-For years, villagers in a remote village near the northwestern town of Kitale in Kenya have counted the loss of lives and crops in the area, with some forced to abandon their farms owing to an escalation in the conflict between humans and wildlife.
The residents of Kitum village located on the slopes of expansive Mt Elgon National Park had borne the brunt of wildlife incursions for years. They have now found an innovative way to overcome the problem.
One afternoon, villagers gathered under an acacia tree and women were busy serving hot tea and milk to young and old men.
"We are here to celebrate a bumper harvest this year. Our fathers have brought us good yields," said Francis Kiboi, one of the elders.
After counting several cobs of maize, Kiboi handed them to a group of young men seated in the middle of the crowd. "This is a gift to you. You followed what your elders directed you to do and we have seen the results," said Kiboi.
The men were behind a new approach to stop elephants from straying into local farms.
The introduction of beehive fencing in the farms near the park has seen villagers realize a bumper harvest this season. Other crops grown by the farmers include beans, peas and onions. Fewer people were trampled to death this year, thanks to the beehives on local homesteads.
An electric fence erected by the Kenya Wildlife Service did not solve the problem.
Thomas Ndiema, another village elder, said as the problem persisted, villagers came up with the idea of introducing beehives along the border of the park.
The project was born two years ago courtesy of Save the Elephant, Oxford University and Disney's Animal Kingdom.
"Life has literally returned to the village. People had deserted the area due to wildlife attacks and destruction. The system has mitigated the conflict up to 85 percent and we are happy," said Ben Masibo, the chairman of Mt Elgon Bee keeping group.
He said that apart from containing the problem, the bee project helped park management to curb regular fire outbreaks caused by illegal honey harvesting inside the park.
"The bee project has brought happiness to the village. We earn money from the activities," said Masibo.
Teresa Ngeiywa, a mother of three, said: "From the sale of honey I was able to enroll my son at a college to further his education and I support the project because it has stopped the animals from straying to our farms and homes."
Xinhua