'One country, two systems' key for HK in Bay Area plan
Share - WeChat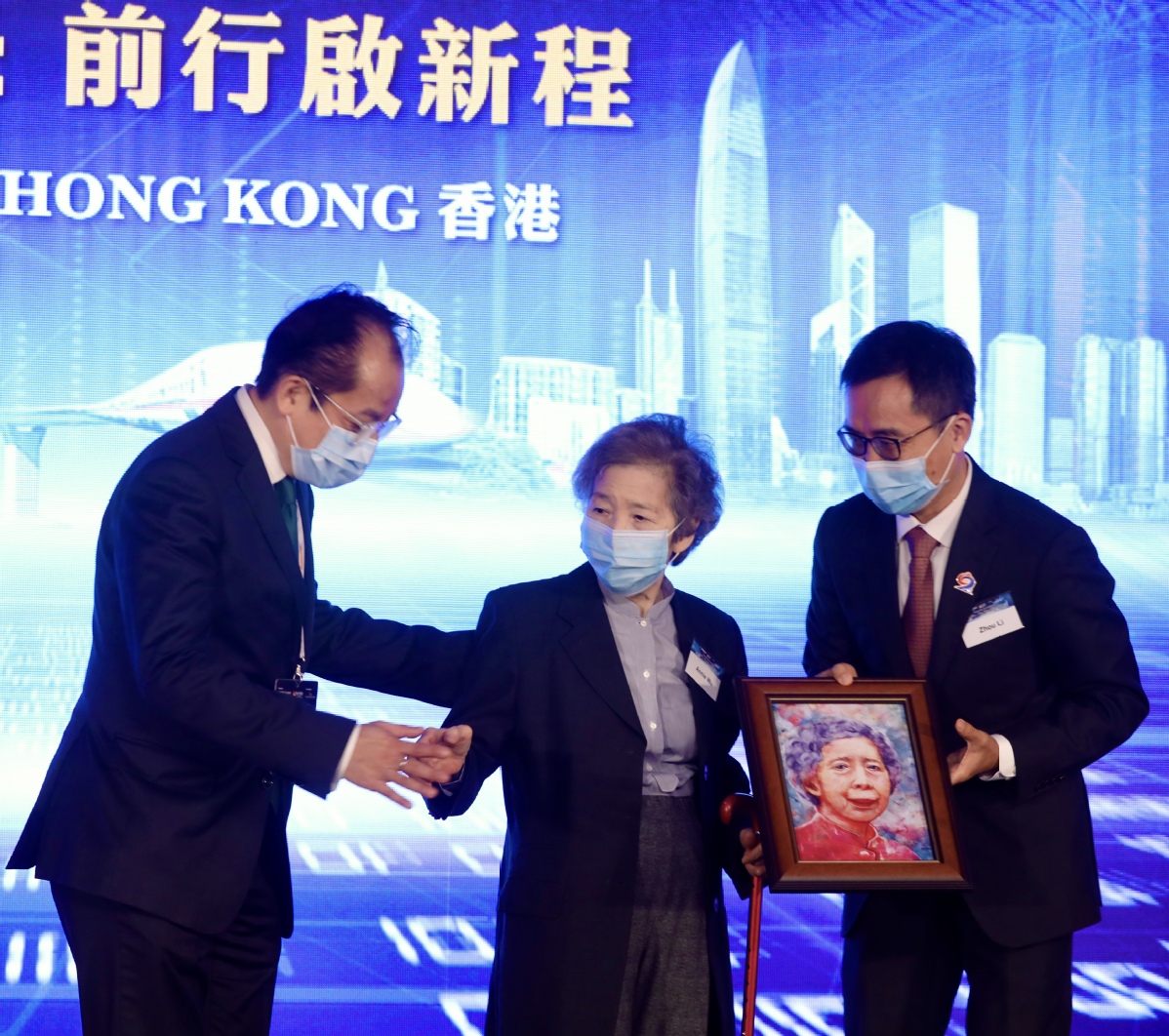 Innovation, tech prioritized
Innovation and technology should be put at the top of our agenda, the chief executive added.
This calls for out-of-the-box thinking in Hong Kong's cooperation with the mainland cities, particularly Shenzhen, Lam said. Hong Kong should play a more proactive role in identifying new opportunities for joint actions. And finally, greater emphasis should be placed on supporting young people and nurturing talent.
Zhou Shuchun, a member of the Standing Committee of the National Committee of the Chinese People's Political Consultative Conference and China Daily publisher and editor-in-chief, said via a video link from Beijing, "The central government's new dual-circulation development program is expected to mark a major shift in the country's economic strategy, and the 11-city cluster in the Bay Area will, doubtless, play a key role in it."
Annie Wu Suk-ching, honorary chairwoman of Beijing Air Catering, said Hong Kong can utilize its professional expatriates and expertise in finance, international litigation and mergers and acquisitions to bring overseas businesses to Hong Kong first before they start doing business in the Bay Area. The city can also bring technologies from overseas institutions into the Bay Area by using Hong Kong as a steppingstone.
"This was always a useful and important role for Hong Kong in the past, as it is in the present and also will be in the future," Wu said.
The conference included three panel discussions to discuss healthcare sector development in the Bay Area, the role of technology infrastructure as the new engine of economic growth and the role of Hong Kong in the Bay Area blueprint.