Chinese NEV startups gain momentum
By Li Fusheng | chinadaily.com.cn | Updated: 2020-11-19 10:06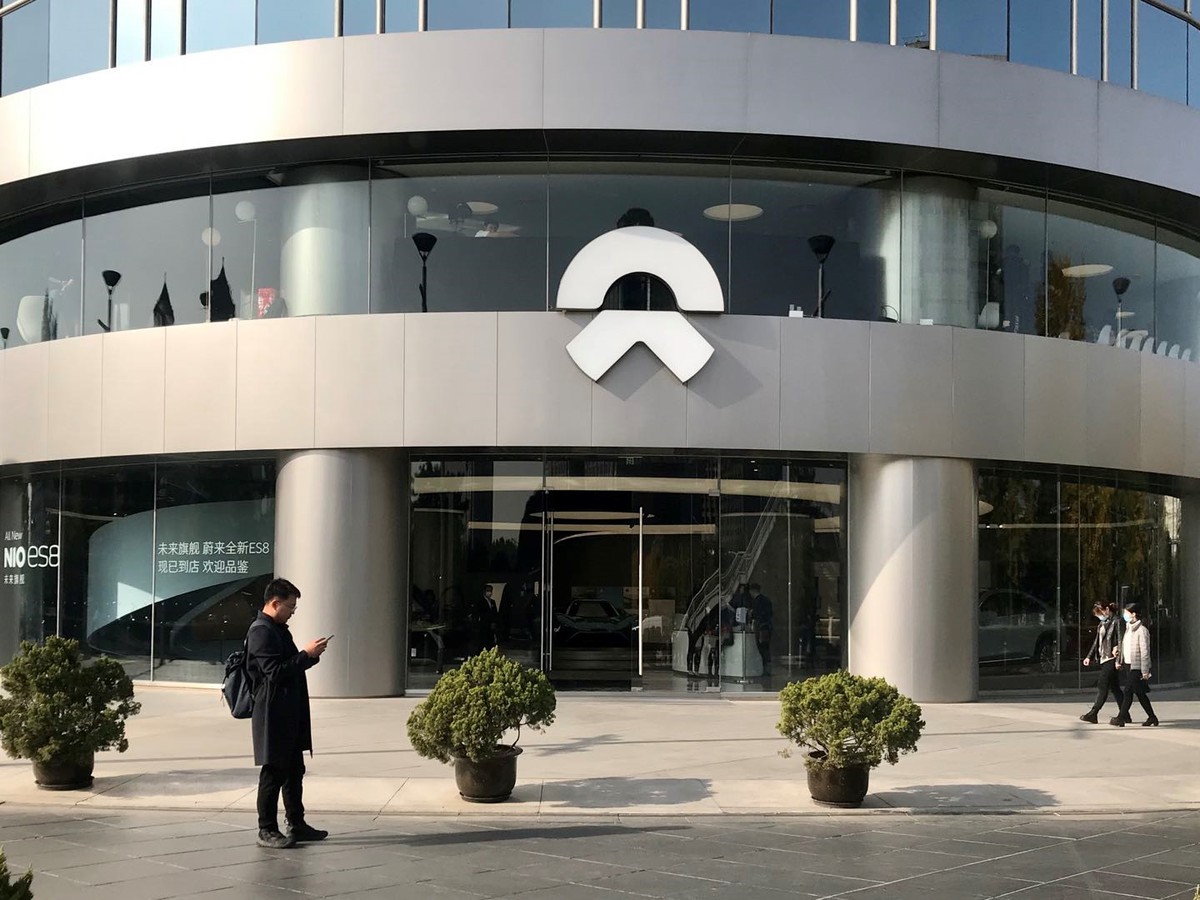 Nio, the New York-listed Chinese electric car startup, said it expects sales in the fourth quarter this year to hit a record number of around 17,000 vehicles.
That is not a big number for established carmakers, but it means a doubling of Nio's deliveries in the same quarter of last year.
The goal is not a castle in the air, though. The startup gave the estimate after it released its financial results of the third quarter on Tuesday, in which it delivered 12,206 vehicles.
"In view of the growing market demand for our competitive products, we are motivated to continuously elevate the production capacity to the next level," said Nio founder and CEO William Li.
In the past few months, the startup has revealed a new battery pack, which extends its vehicles' driving range by around 100 kilometers to over 600 kilometers, launched its battery swap service and updated driving-assist functions for its vehicles.
These moves, together with the overall rise in China's new energy vehicle segment, pushed Nio's performance higher.
Statistics from the China Association of Automobile Manufacturers show that electric car and plug-in hybrid sales in October totaled 160,000; up 104.5 percent year-on-year.
Steven Feng, Nio's chief financial officer, said the company's vehicle margin increased to 14.5 percent in the third quarter, generating 4,267 million yuan in revenue.
Feng said it had achieved positive cash flow from operating activities for the second sequential quarter. Its cash and cash equivalents by the end of September totaled 22 billion yuan.
Based on the bright sales prospects, Li said Nio will rev up its production capacity to 7,500 vehicles a month from January.
He said the company's fourth vehicle, a sedan, is around the corner and its fifth vehicle is in development.
Nio is not alone. Xpeng and Lixiang, also known as Li Auto, are listed in the United States as well and saw positive growth in the third quarter.
Analysts said the three, which label themselves as premium brands, are winning over buyers from traditional ones like BMW and Audi, whose products are mainly gasoline vehicles.
Favorable government policies and license plate quotas for gasoline vehicles in big cities like Beijing have also helped their popularity, they said.
Xpeng's total revenue from car sales in the third quarter reached 1,898 million yuan, up 376 percent from the same quarter last year.
Its gross margin was 4.6 percent. In the second quarter, it was minus 2.7 percent.
He Xiaopeng, chairman and CEO of Xpeng, said the figures were mainly thanks to the fast rise in sales of the P7 sedan, the company's second model.
Statistics show that 6,210 P7 sedans were sold in the third quarter, accounting for 72.3 percent of its total deliveries in the quarter. Total deliveries went up 265.8 percent from the same quarter last year to reach 8,578.
By the end of September 30, Xpeng's cash and cash equivalents totaled almost 20 billion yuan. This ensures its investment in research and development, charging facilities, sales network and marketing, said He.
He estimated that Xpeng's deliveries in the fourth quarter could reach 10,000. He expected there will be around 150 dealerships by the end of the year.
Li Auto's financial results came out last week as well. It has only one model, and its deliveries reached 8,660 vehicles in the third quarter, up 31 percent from the second quarter.
Its sales revenue totaled 2,465 million yuan, up 28.4 percent from the previous quarter.
By the end of the third quarter, it had cash and cash equivalents totaling 18.92 billion, up from 390 million late last year.
"We will further increase our investment and continue to leverage technology to create value for users and optimize our user experience," said Li Xiang, founder and CEO of Li Auto in a statement.
For the fourth quarter of 2020, Li Auto expected the growth momentum to continue in the fourth quarter, with deliveries reaching 11,000 to 12,000 vehicles.